Saline land Ashyktaypak.
Natural sights of Beineu region.
"As for me, one of the most joyful moments of life is the beginning of a journey into unknown lands. Shaking off with one mighty effort the shackles of Habit, the lead weight of Routine, a cloak sewn from numerous Cares, and the slavery of Civilization, a person will again know happiness.".
Richard Burton. December 2, 1856
Natural sights of Beineu region.
Ashyktaipak saline land is located in the northwestern part of the Ustyurt plateau, 28 kilometers northeast of the Beineu station in the Beineu district of the Mangystau region. The saline land stretches in a broken line for almost 45 kilometers from south to north, northeast and north, the largest width in the central part is just over 8 kilometers.
The largest drop in the salt marsh is located in the eastern part and reaches - 61.2 meters below sea level. Along the southwestern, southern and eastern parts of the salt marsh stretches a chink of the Ustyurt plateau, which in some places reaches 20 meters vertically.
In some places, on the cliffs of the chink, there are necropolises, settlements and ruins of buildings dating back to the XIXth century. Springs are rare.
Geographical coordinates of Ashyktaipak saline land in Mangistau region: N45°33'37.91" E55°19'32.33"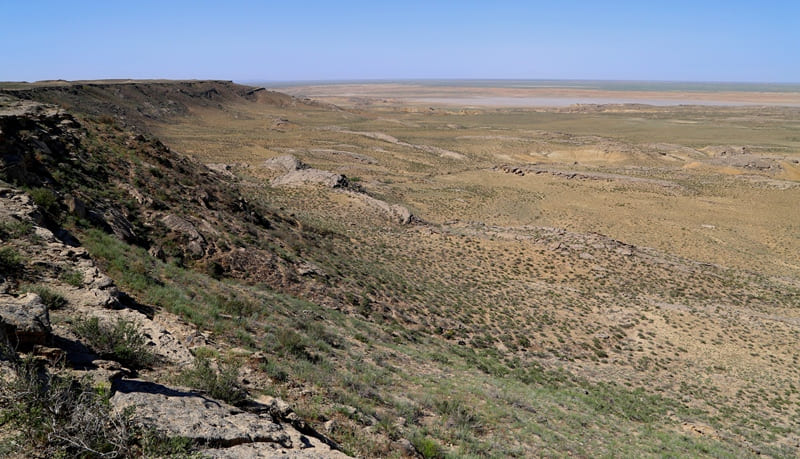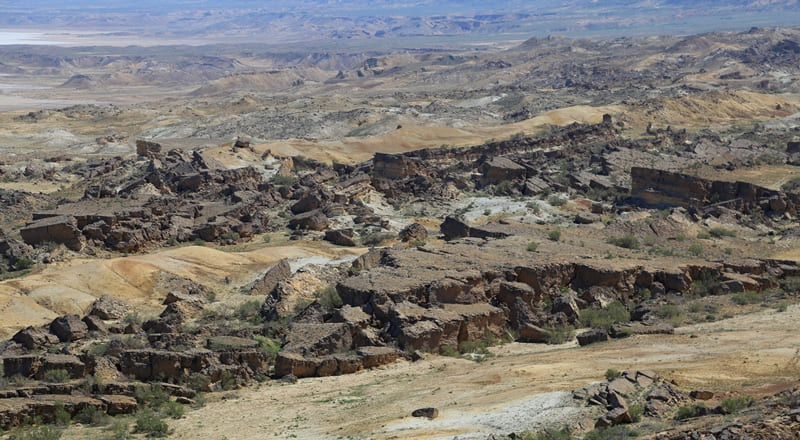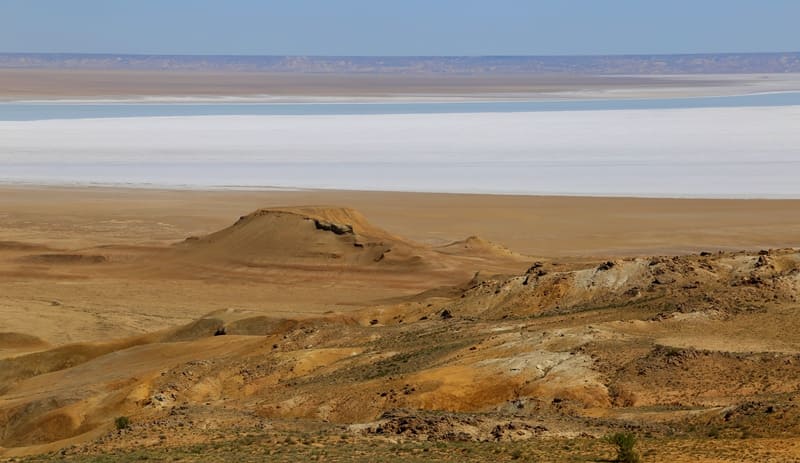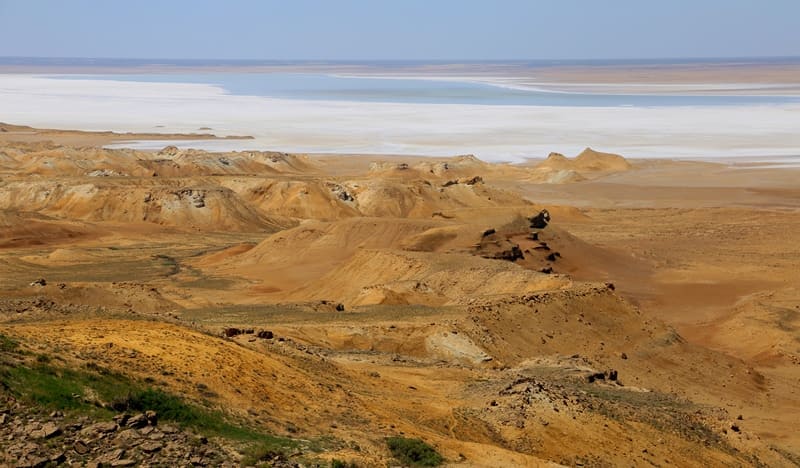 Authority and photos by
Alexander Petrov.