Nav madrasah.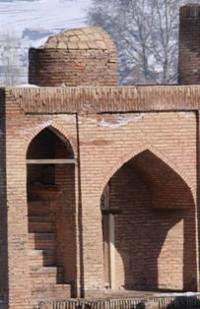 The Guidebook on reserve Ghissar.
Madrasah Nav it is located on the town area, to the right of the ancient road leading to southern town gate Shikori Ghisar of an archeologic and architectural complex.
Madrasah a domestic scheduled composition with an one-storeyed khudjr (cellarer) from three parties. The two-storeyed facade turned to Registan, ornament the sides angular towers without lanterns (outside its sizes 35,2 х 38,4 meters).
The building has portal entrance vaulted pass-lobby, with left part from which the mosque and on the right - darskhona (audience) is located. The second floor has khudjr, incorporated by the through open galleries leaving in a court yard.
A court yard square, with the oblique corners, the size 20 х 21 meters. In the middle it is arranged round by way of a well for gathering thawed and rain waters. All khudjr (cellarer) are blocked by domes and the arches «balkhi».
First researchers madrasah Nav were Atahanov T.M., Samoilik P.T., Bretaniskiy H.P. Madrasah it is restored in 1987 - 1988 of the last century. Old madrasah Nav it has been constructed in XVII - XVIII c.с., unfortunately, it is almost destroyed.
From it the two-storeyed facade was saved only. Both madrasah are very similar to architectural constructions of Samarkand and Bukhara those times. The building settled down on the town area ancient Khisora at the road leading to a southern city gate.
Makes original pair ensemble together with madrasah Kukhna which supplements caravan-shed Khishtin.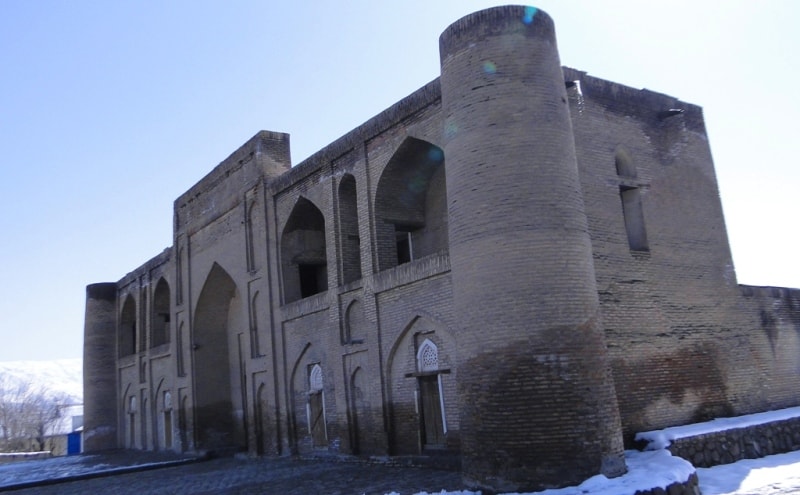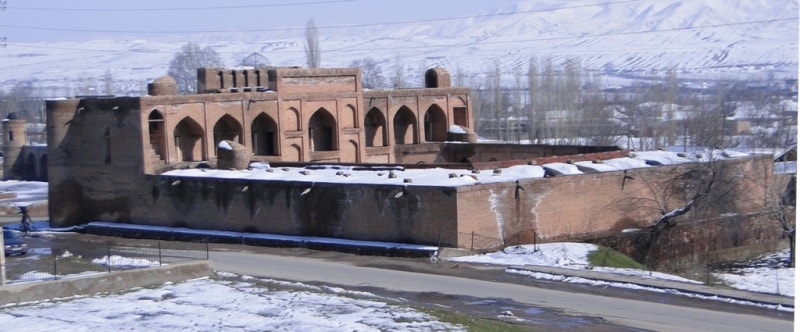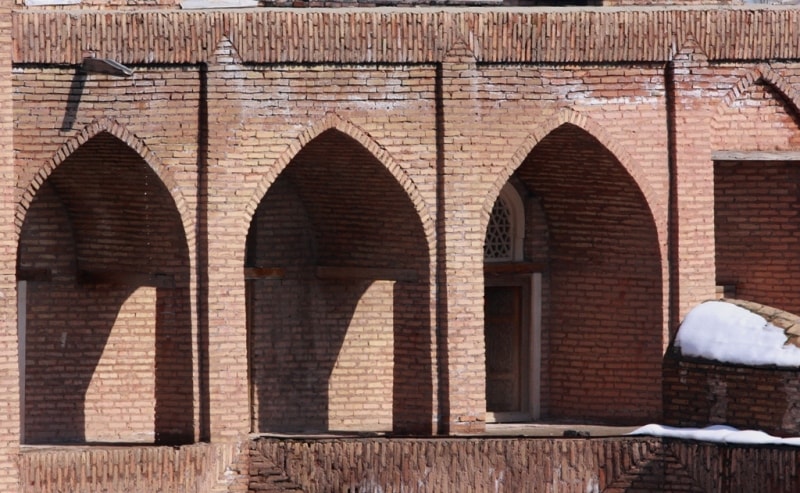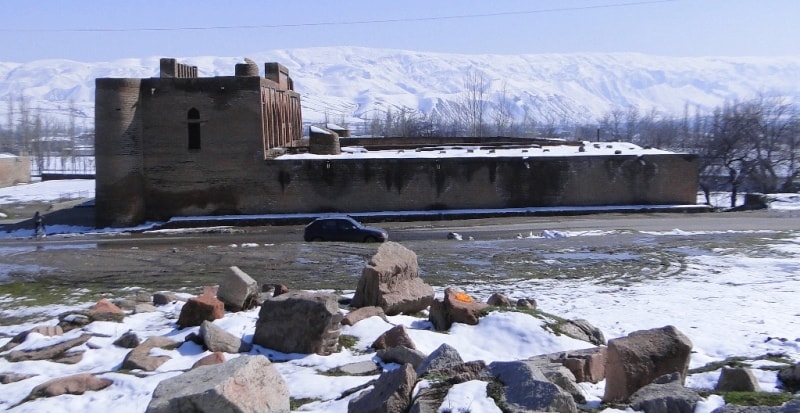 Authorship:
The guidebook «Khisor a site of ancient settlement», A.L. Abdulloev, Z.Dzhobirov. Dushanbe, 2006.
Photos
Alexander Petrov.