Mountain range Tamalak.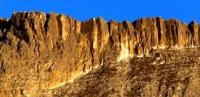 Photos of the nature of the Mangyshlak.
"The infinity of the possible is beckoning by the restless human mind…"
Yu.N. Roerich.
A trip from Aktau to the Zhairakty mountains.
A very small mountain range Tamalak is located 4.7 kilometers from the southwestern tip of the Northern Aktau ridge of the Zhalshi mountain 312.7 meters above sea level to the southwest, 9 kilometers northeast of the northern slopes of the Western Karatau ridge, northern slopes.
he massif borders on the southern slopes of the Akmyshtau massif, 11.7 kilometers to the east and a little south of Mount Sherkala, 11.2 kilometers to the north of the village of Shetpe in the Mangistau district of the region of the same name.
The central part of the massif is dominated by Mount Tamalak with a height of 245.9 meters above sea level. A small plateau is located in the eastern part of the massif with cliff. In ancient times, the Tamalak massif was represented by high and steep cliffs, which over time, under the influence of external factors of wind and rain, turned into destroyed and swollen heaps.
In the central and western parts of the massif, picturesque remnants and small ridges of ridges have been preserved, which are of interest to tourists. 2 kilometers southwest of the massif is the Ktayrakty mountain range with a dominant mark of 311.2 meters above sea level.
The Shomanai mountain range is located 4 kilometers southwest of the Tamalak massif. The length of the massif from the south to the north is only 1.3 kilometers, the maximum width in the central part reaches 1.5 kilometers.
The perimeter of the array is 4 kilometers. The Tamalak massif is composed of Upper Cretaceous rocks, clays, sandstones, marls, limestones.
Geographic coordinates of Tamalak massif: N44°14'23.37" E52°09'07.83"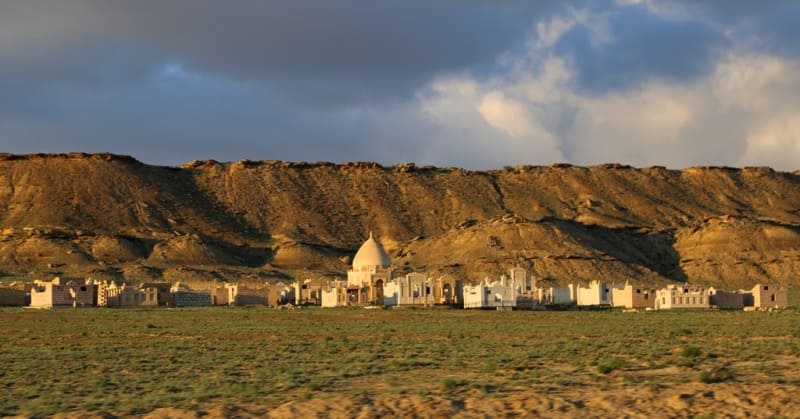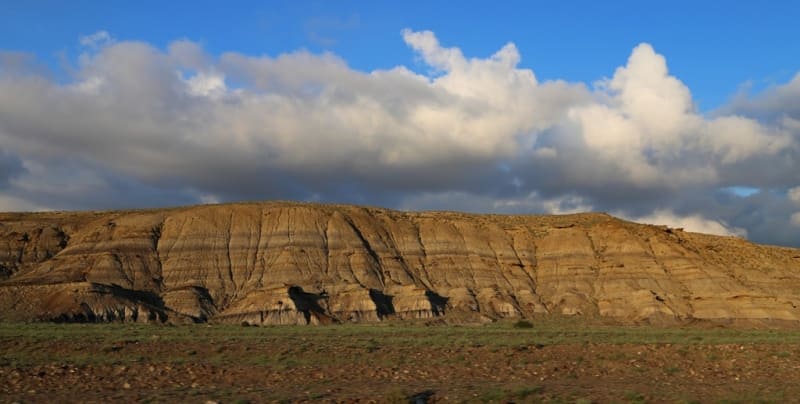 Authority and photos by
Alexander Petrov