Tafoni in Kapamsay Canyon.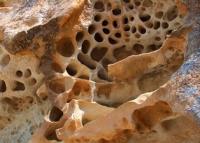 Excursion to Kapamsay canyon.
"A work of art is something infinite. It contains the whole world"
Oswald Spengler.
Sights Kapamsay canyon.
Acquaintance with rare and unique erosian in Kapamsay Canyon amazes the imagination of the most experienced traveler and explorer. These are the most beautiful places in our country, which must be seen not only by the photographer and traveler, but also by every interested person.
A kind, this is a geological monument located near the southern coast of the Caspian Sea. This place can be considered one of the wonderful natural places of Western Kazakhstan. An accessible place, automobile routes are laid here and very little is required of us - just contemplate and photograph and leave the opportunity to see these unique beauties for other generations of our Motherland.
Rain, snow, wind, frost and heat gradually exerted their influence on the chalk formations and as a result we see these unique sights of nature.
Kapamsay canyon is located in the Mangistau region of the Mangistau region. From the road connecting the city of Fort Shevchenko and Tauchik to the start of the descent into the canyon, only 2 kilometers. Kapamsay Canyon stretches from south to east for 4 kilometers.
In the vicinity of the lateral canyon Grove, the largest width of the canyon is 277 meters. The rocks of the Kapamsay canyon are composed of sedimentary deposits of the Jurassic and Cretaceous periods. In the northeastern part is Mount Kapam, 199.4 meters above sea level.
Weathering in Kapamsay Canyon is similar to bee honeycombs of different sizes and configurations. Such chemical weathering occurring in Cretaceous rocks is a chemical process of change (destruction) of rocks and minerals under the influence of water, atmosphere, vital functions of organisms, temperature fluctuations and other factors.
The final weathering product depends entirely on the structural and textural features of the rock, its mineralogical composition. The destruction of rocks during their interaction with chemically active elements (oxygen, carbon dioxide, organic acids).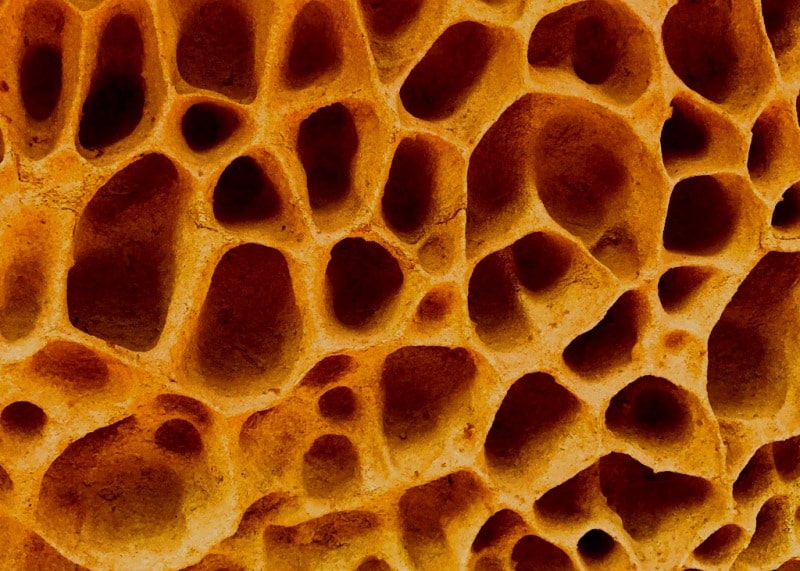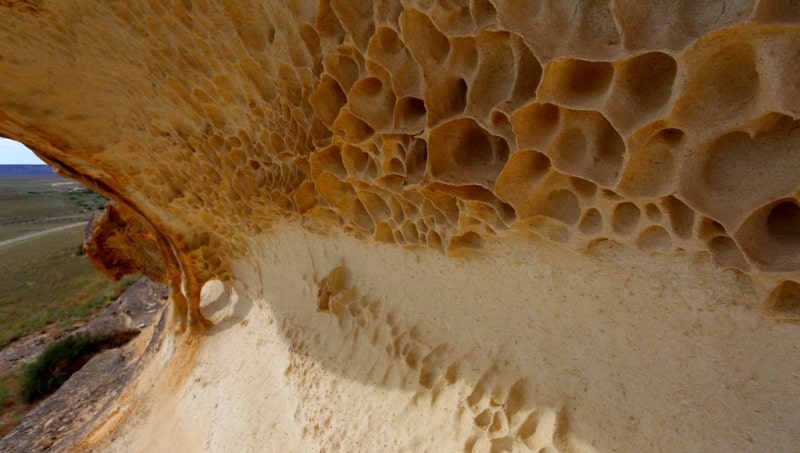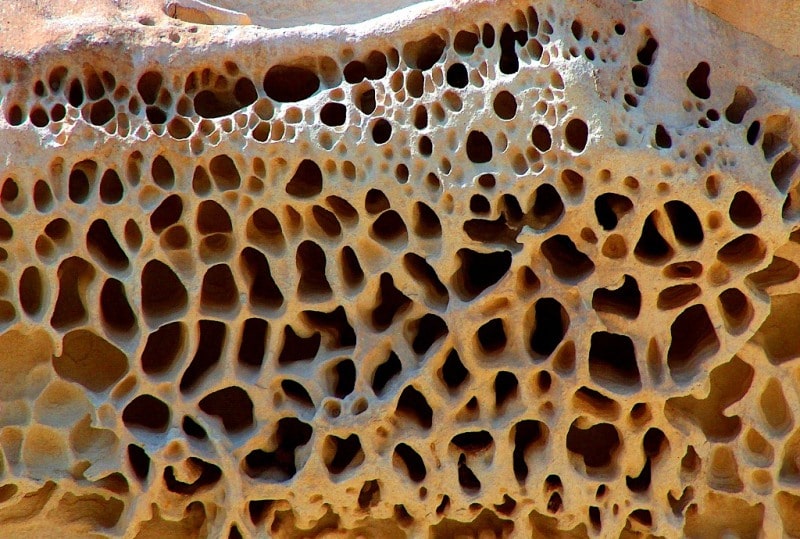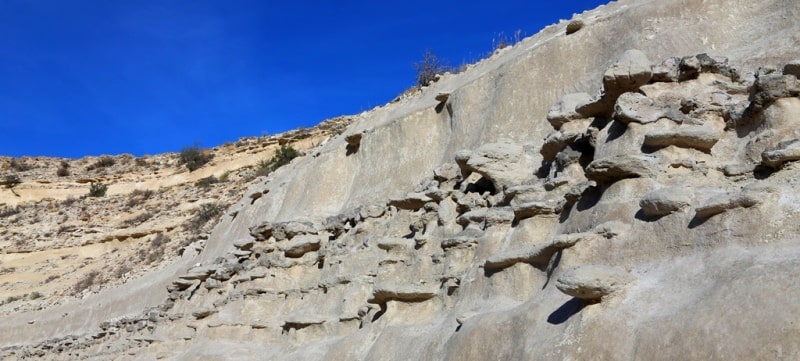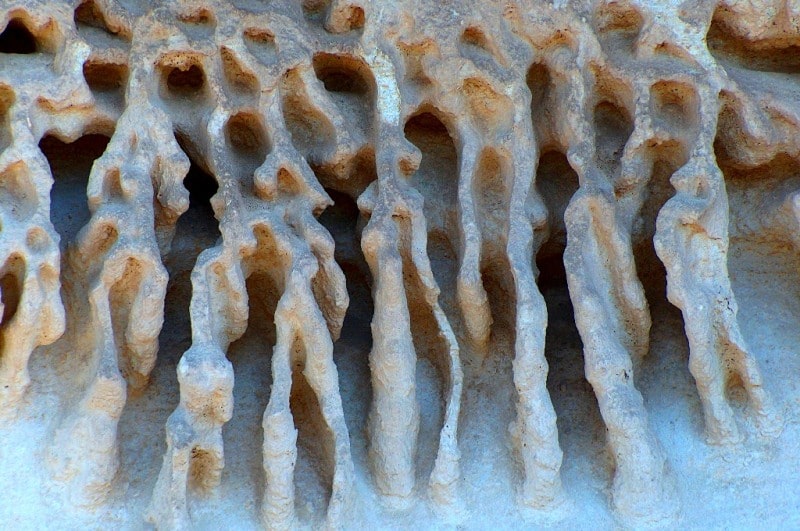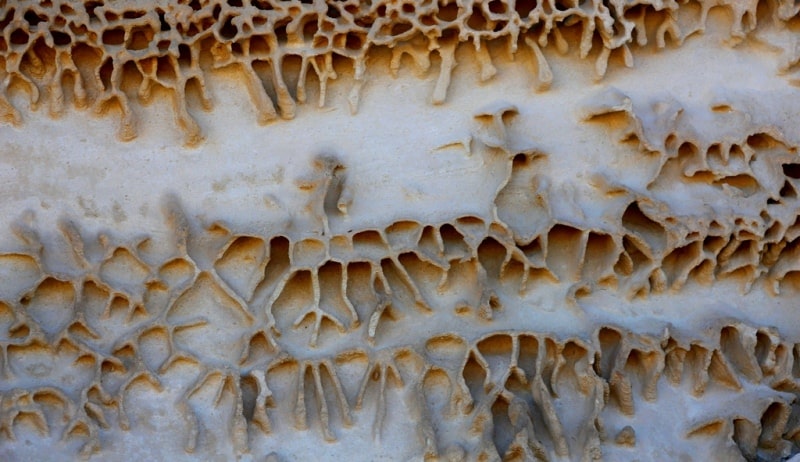 Photo and authority
Alexander Petrov.