Memorial of Glory in Almaty.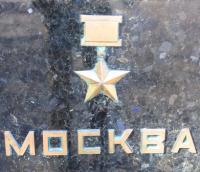 Day Trips in Almaty.
"Cities were always like people, showing their varying personalities to the traveler. Depending on the city and on the traveler, there might begin a mutual love, or dislike, friendship, or enmity. Where one city will rise a certain individual to glory, it will destroy another who is not suited to its personality. Only through travel can we know where we belong or not, where we are loved and where we are rejected" 
Roman Payne.
City Tours in Almaty.
The memorial of Glory in park of a name of 28 guardsmen-panfilovsev in Almaty has been constructed to the 30 anniversary of the Victory over hitlerite Germany. The memorial of Glory consists of three parts.
The first part - a high relief "Oath" (from the left party) - is devoted to young patriots for the Soviet authority in Kazakhstan. The central part of a triptych - "Feat" - shows an image of the heroes-panfilovsev protected Moscow.
On the right a composition «Blowing glory» which gives to all memorial optimistic sounding, its images embody a hymn, a triumphing life. At bottom of eternal fire - huge massive stones from labrodit under which there are capsules with the ground delivered from hero towns of the USSR. 
Opening of a memorial complex took place on May, 8th, 1975 when was Eternal fire above tombs of heroes. The high relief on a podium, executed by stamping on copper, represents 15 republics in a contour of a card of Soviet Union.
On a podium there are words dying политрука Panfiliv divisions: "Russia Is great, and to recede there is no place. Behind Moscow!". The Monument of architecture, history and culture is included in structure of Almaty state history-architectural and memorial reserve (a rules Republics Kazakhstans Sovmina 46, on November, 25th, 1993).
In November 1941 division has become famous in fight near Moscow. Twenty eight fighters of a division at place Dubosekovo have entered fight with 50 enemy tanks. In four hour battle they have put out of action 18 machines, almost all were lost, but nobody has receded.
In the middle of November 1941 fascist armies general approach to Moscow, having thrown in battle 51 division (13 tank, 31 infantry, 7 mashines), 650 warplanes, 1500 tanks and other military technics.
Memory is immortalized: in the name of one of parks of Almaty a name 28-ми guardsmen-panfolovsev in which will erect a memorial of Glory, Eternal fire; at place Dubosekovo the monument a monument, in village Nelidovo, on a place of fight is established, the communal grave of heroes is built, the memorial museum is created.
Monuments to heroes-pnfilov established on themе, names of heroes name streets, parks, schools, settlements, peak in ridge Zaoliiskiy Ala-Tau. On a film studio «Kazakhfilm" film «For us Moscow» (the director of M. Begalin, 1967), created on motives same bookи and B.Momysh-uly's to materials is removed.
The composer Zhubanov writes an opera «Twenty eight».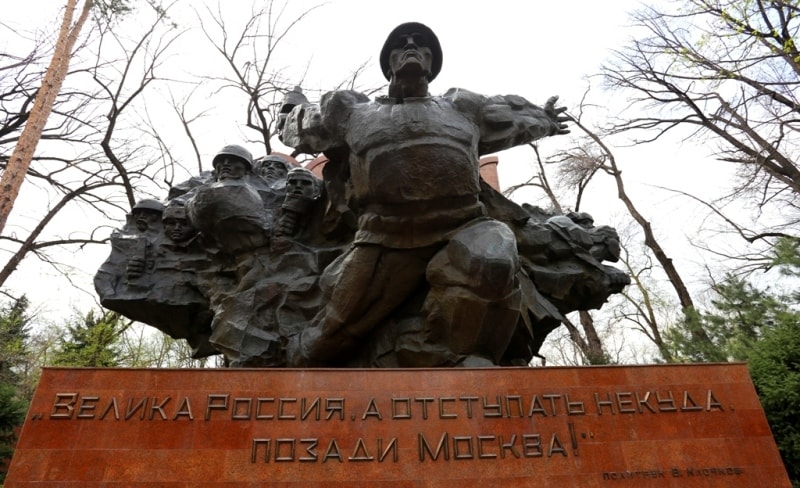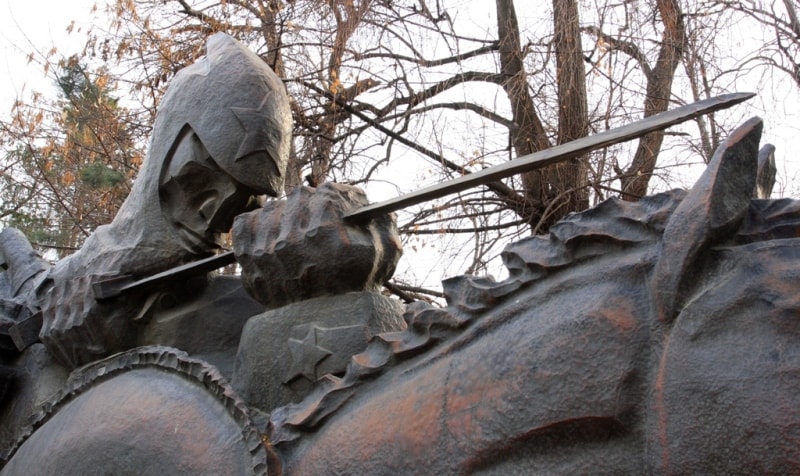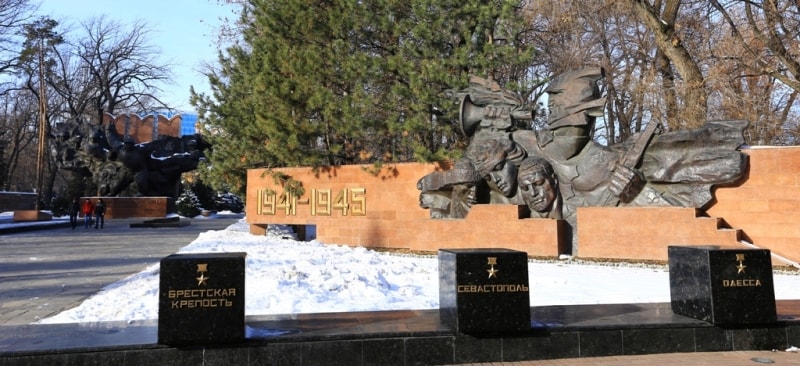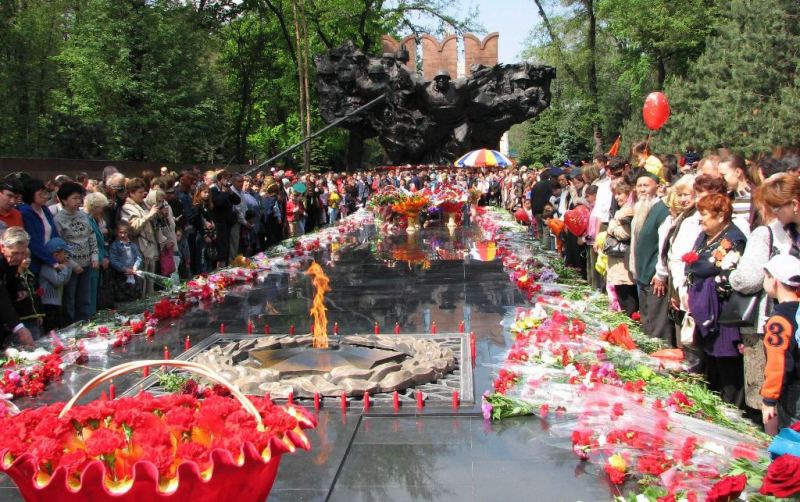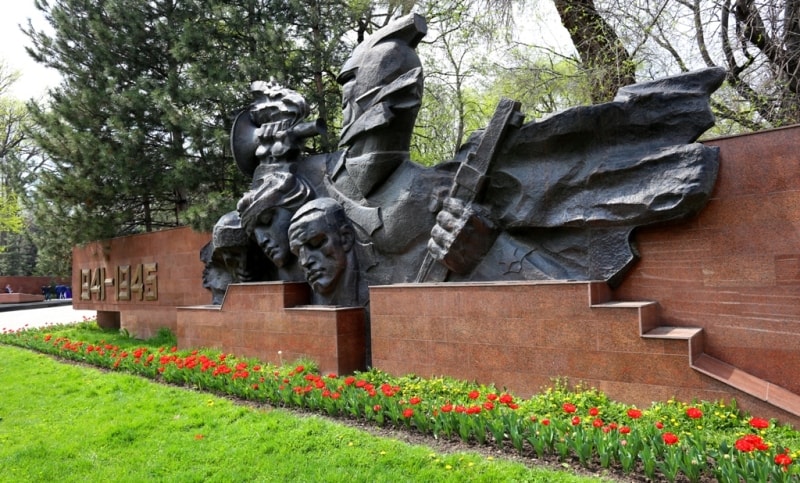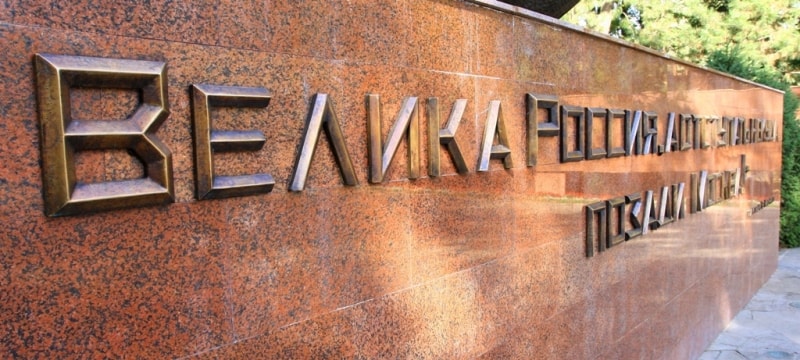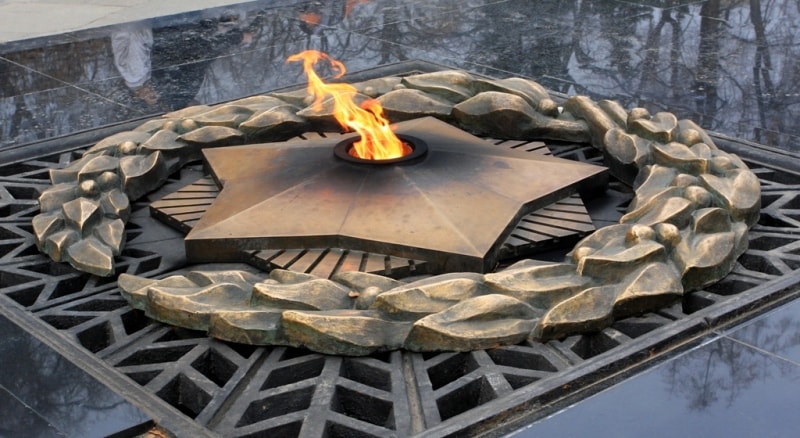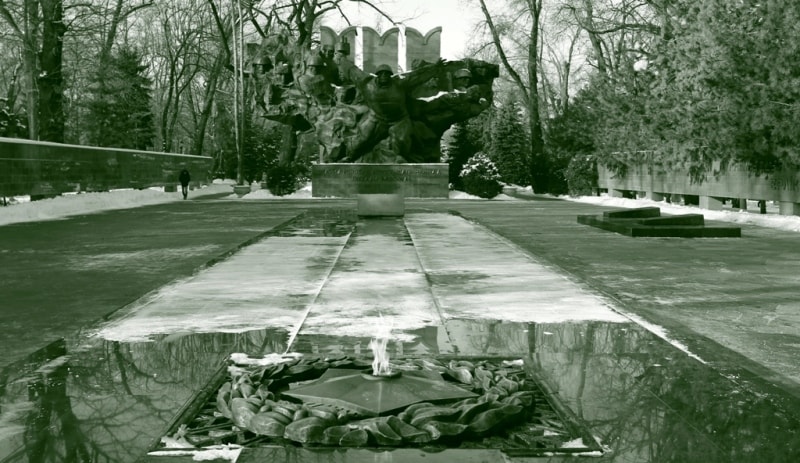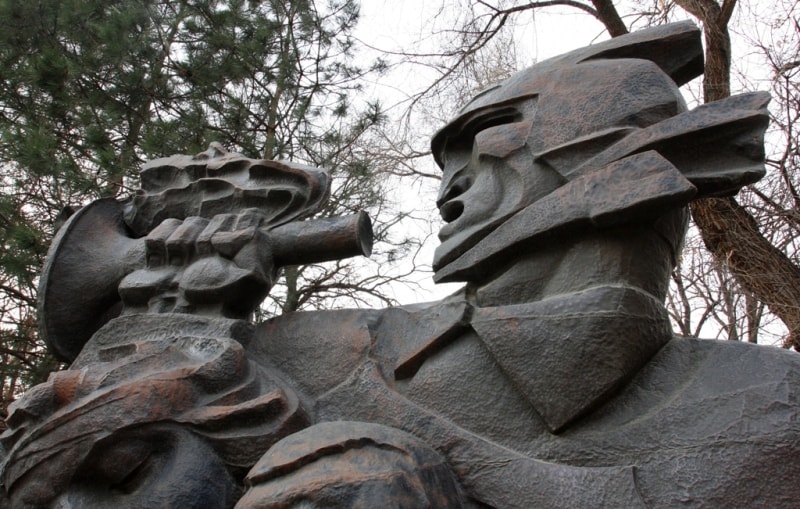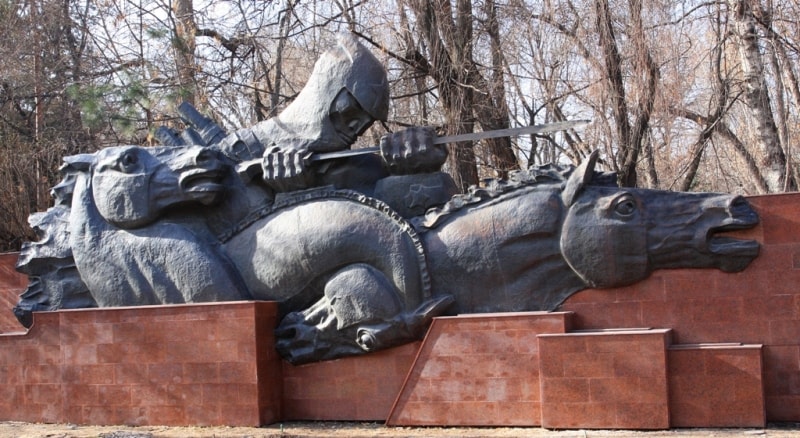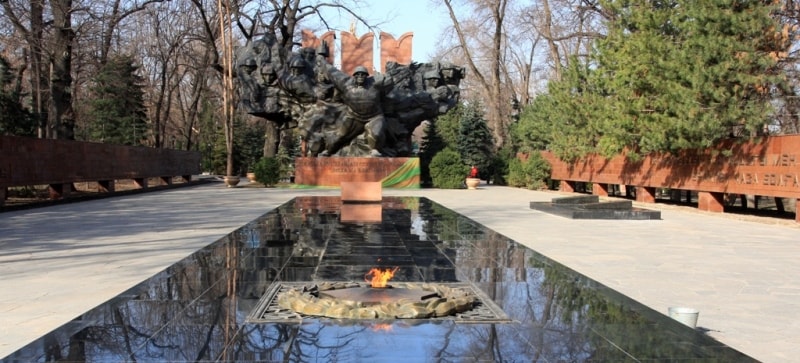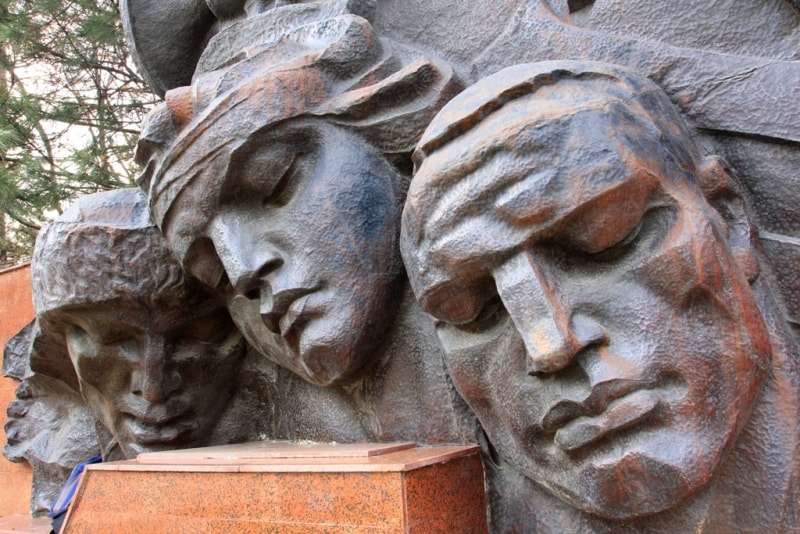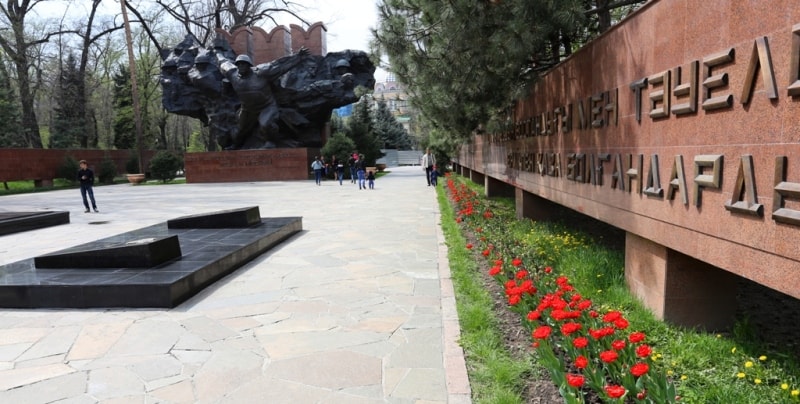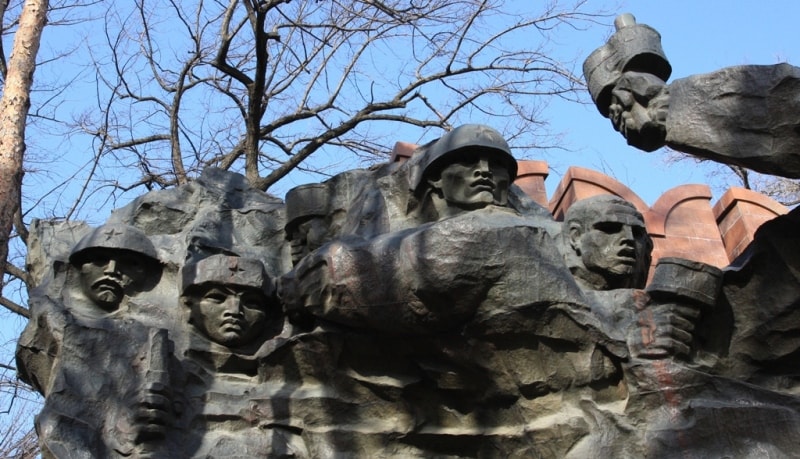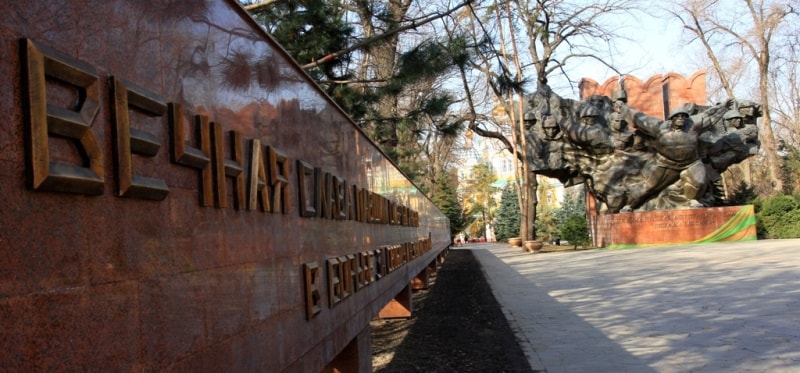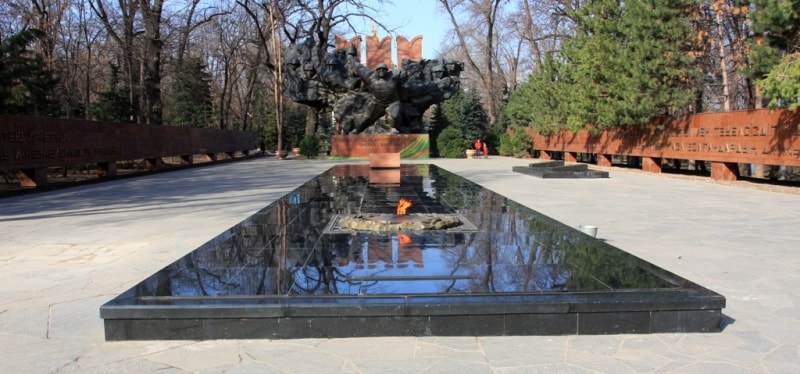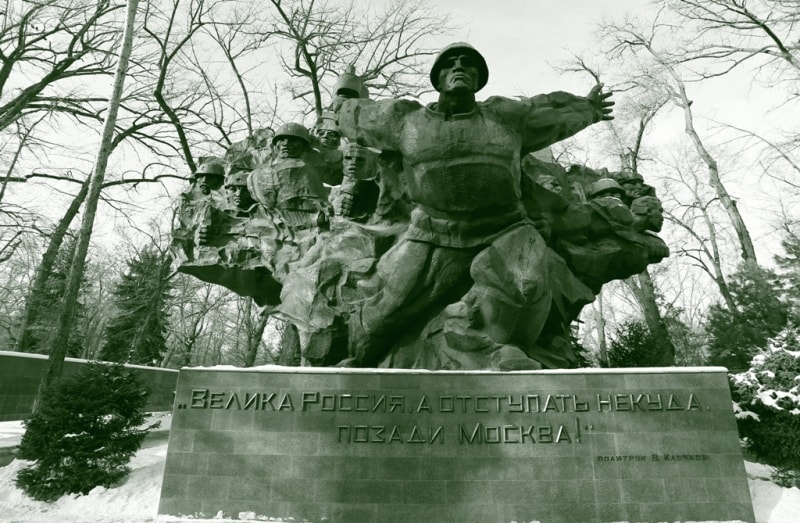 Authority:
The guidebook "Alma-Ata", author Joseph Malyar, Moscow publishing house "Planet", 1990.
Photos
Alexander Petrov.