Mausoleum of Okshy ata.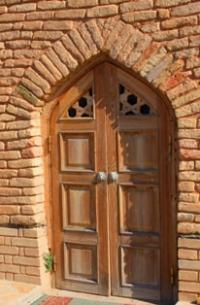 Highlight tour in Kazakhstan.
"And to Jebrail the angel the Prophet asked the question:
Why is this spirit here without a body, but with an appearance,
The head of the people with tears in their eyes and with a pure soul?
On that I went underground at sixty-three.
Jebrail answered: after all, the work of the faithful is Truth for you,
Ascending to heaven, he will take lessons from the angels.
Let the crying reward be seven tobaccos"
Hikmets of Khoja Ahmed Yassaui.
Architectural sights of Southern Kazakhstan.
The Okshy ata mausoleum is located on the ancient necropolis of Asan ata in the Shiili district of the Kyzylorda region on the right bank of the Shyili channel 6.5 kilometers southeast of the village of Baygekum and 364 meters from the Shymkent - Kyzylorda highway between the villages of Dosbol bi and Baygekum.
Moniment dates back to the XVIIIth century. It is located next to the mausoleums of Asan-ata, Kysh-ata, Kayip-ata, Yesabyz-ata, Dosbol-datka and Bala-bi, Yesabyz, Dosbol bi that make up the memorial complex "Seven Saints".
The mausoleum is almost square in plan, 7.1 × 7.15 meters. The height of the walls is 3.3 meters, the height of the dome is 3.35 meters, the total height is 6.65 meters. Fired square bricks were used in the construction.
The structure of the dome is similar to the mausoleums of Kara-Sopa, Asan-ata, but much smaller in size. The mausoleum in 2019 was included in the list of historical and cultural monuments of republican significance.
Thanks to the state program "Cultural Heritage" for the restoration of the mausoleum "Okshy-ata" from the republican budget allocated 9,800,000 tenge.
Geographic coordinates of the Okshy ata mausoleum: N44 ° 17'17.30 "E66 ° 32'15.80"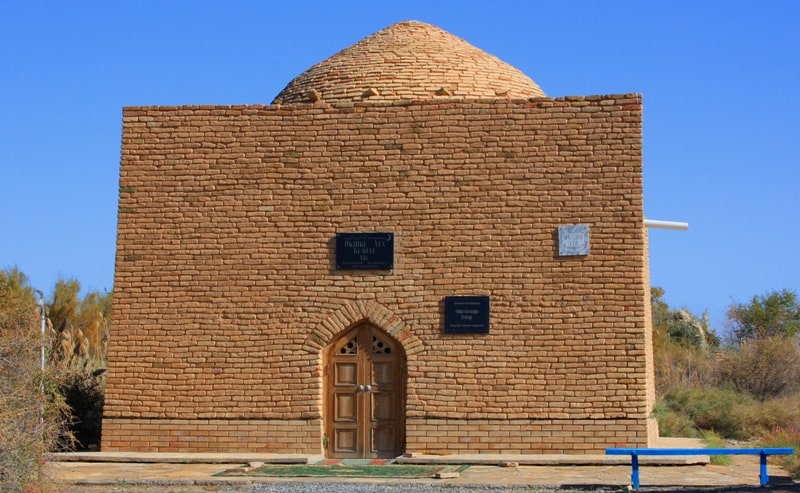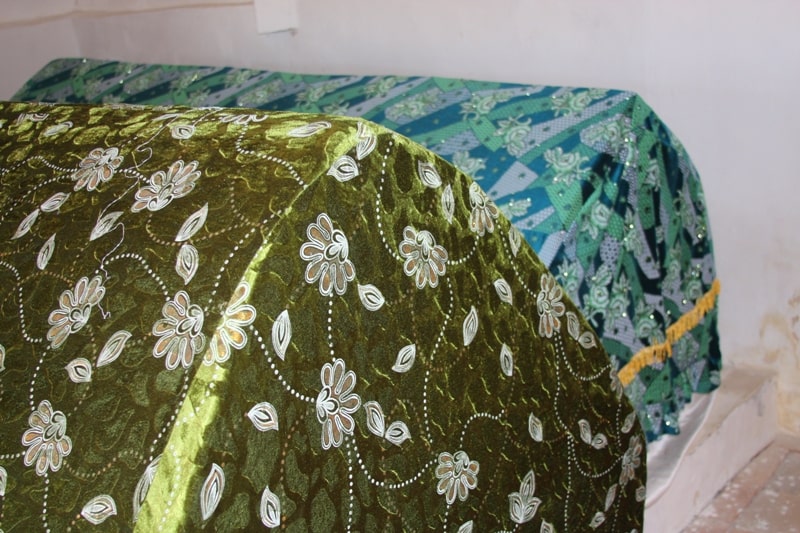 Authority:
http://www.madenimura.kz
Photos by
Alexander Petrov.