Baba Ata Madrasah.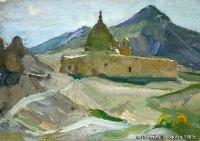 Travel on the monuments history of Kazakhstan
"Defenseless, destitute and orphans please
Give them everything, respect them, light their soul.
You earn bread by labor, people come with a pure soul.
Having heard these words, I transmit from the Almighty to you"
Hikmet Khoja Ahmed Yassawi.
Tourist travel to Kazakhstan.
The Baba-Ata Madrasah (late XIX century) is located on the territory of the medieval settlement of Baba Ata, behind the village of Baba Ata in the Sozak district of Turkestan region. The construction is L-shaped in plan (formerly U-shaped).
Nine rooms have been preserved, including a darskhana with a high dome and a portal with a complex parapet wall and corner towers. Other rooms are covered with ceiling vaults hidden under a flat roof. The most elaborated courtyard facade is solved in the form of a continuous arch.
The walls of the niches of the arches are cut by doorways and windows with panjar bars. Inside the rooms of the khujras (rooms for students in the madrasah), traces of plaster and whitewash are preserved. The decor of the facades is widely used curly brickwork.
Currently, work is underway to restore the madrasah.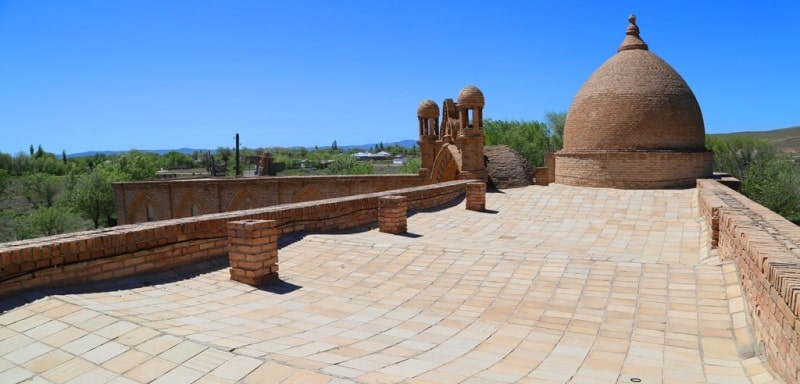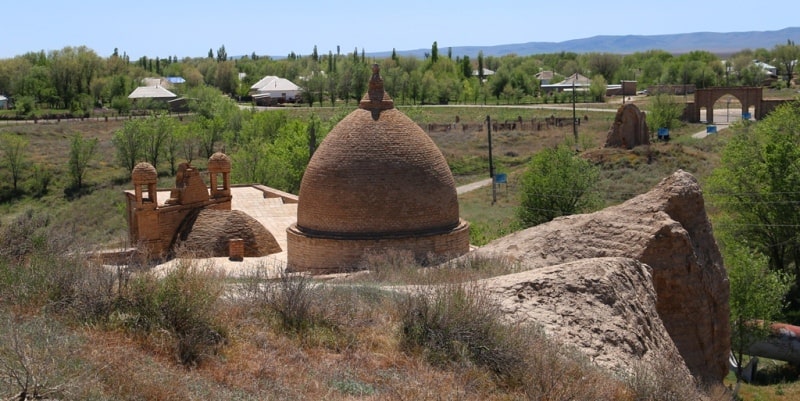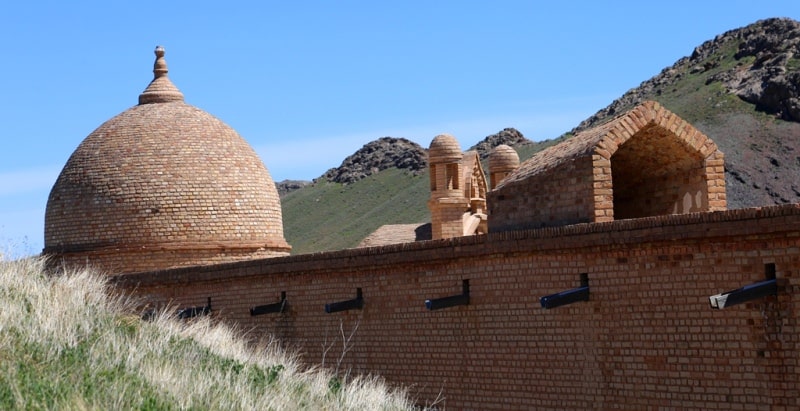 Authority:
D. A. Taleev. "Code of monuments of the South Kazakhstan region." Architectural and archaeological heritage of the South Kazakhstan region. In the framework of the regional program "Cultural Heritage". http://www.farsah.kz
Photos
Alexander Petrov.