Tulipa Behmiana.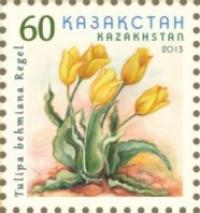 Tours behind wild-growing tulips of Kazakhstan.
"We need to find God, and he cannot be found in noise and restlessness. God is the friend of silence. See how nature - trees, flowers, grass- grows in silence; see the stars, the moon and the sun, how they move in silence... We need silence to be able to touch souls"
Mother Teresa.
Excursions behind tulips in Berkara gorge.
Tulipa behmiana Regel. 15 - 40 cm long, bulb ovoid, 2 - 3 cm thick, with very strong coriaceous, black-brown, very prolonged (towards ground surface), heavy woolly tunics inside. 
Overground part of stem is a bit shorter than underground part, glabrous together with flower stalk; leaves 4 in number, deflexed, straddled, glaucous, heavy curled, glabrate, margins are glabrate, shorter than a flower, the lower is lanceolate, 2 - 3 cm broad.
One flower, drooping in bud; perianth lobes are yellow or red, without basal blotch, 2 - 4 cm long, usually more or less pointed to pubescent tip, the outer are broadly oboblong, the inner are little narrower.
Stamens are 2,5 - 3 times shorter than perianth; filaments are glabrate; anthers are yellow, rarely violet, scarcely longer than filaments; fruit case is about 2 cm wide, 3 - 5 cm long. Flowering time in April – May.
Distribution in Kazakhstan: Endemic. It grows in sandy desert. It occurs in Balkhash-Alakul floristic areas.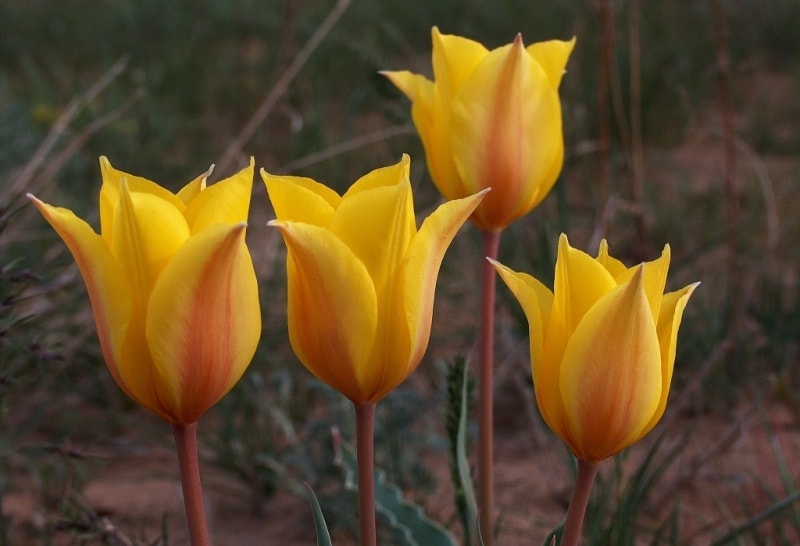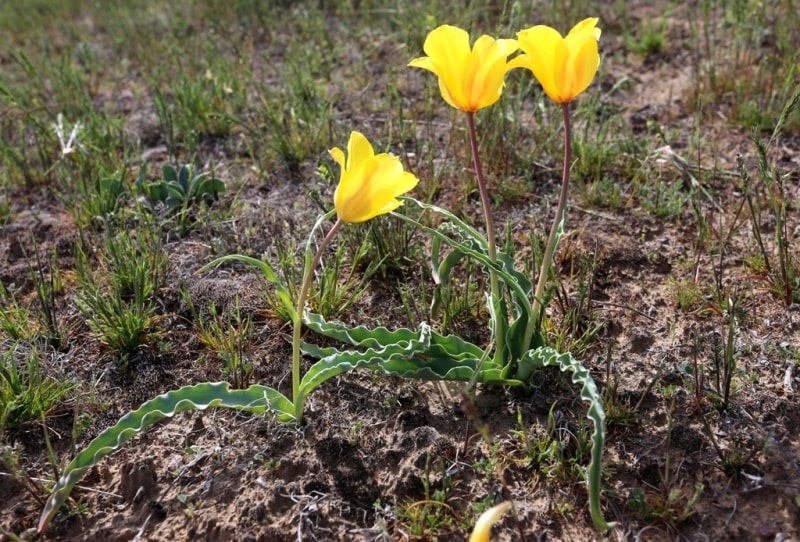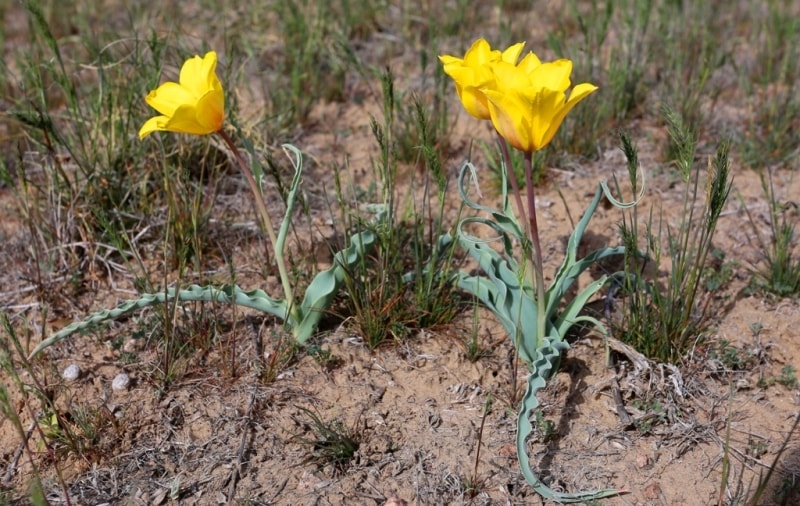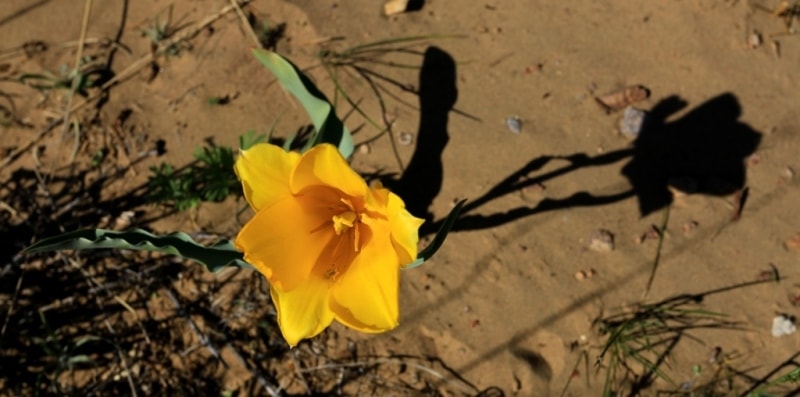 Authority
"Tulips of Kazakhstan". Almaty, LTD "Almatykitap baspasy". 2010, 272 p. Illustrated.
Photos
Alexander Petrov.