Kolpakowskiana tulipa.
To Kazakhstan behind tulips.
"Keep love in your heart. A life without it is like a sunless garden when the flowers are dead"
Oscar Wilde.
Excursion tulips in Kazakhstan and Central Asia.
Tulipa kolpakowskiana Regel. 15 - 35 cm tall, bulb ovoid, 1,5 - 2 cm thick, with black-brown coriaceous, mainly at the apex adpressed by hairy tunics. Stem is glabrous; leaves 3 - 5 in number, more or less, ciliated, usually exceeding the flower, the lower is lanceolate, 1 - 3 cm wide.
One flower; drooping in bud; perianth lobes are yellow, 2,5 - 6 cm long, acute, the outer with tint of violet on the back, oboblong, the inner are oboblong-lanceolate.
Stamens 2 - 3 times shorter than perianth, anthers are yellow, equal to filaments, ovary is little shorter than stamens, with nearly sessile stigma.
Flowering time in April – May. Distribution in Kazakhstan: Grows in steppes and mountains foothills.
Occurs in Dzungarian Alatau, Zailiisky Kungei Alatau, Chu-Ili Mountains, along northern foothills and low hills of Kirghiz Ridge and further to east foothills of Karatau.
Sometimes can be met together with Ostrovsky's Tulip (Тulip Ostrovskiana), it is capable to interbreed easily with this species giving an unusual variety of colour forms, as can be met around Kurdai Pass.
Registered in the Red Book of Kazakhstan.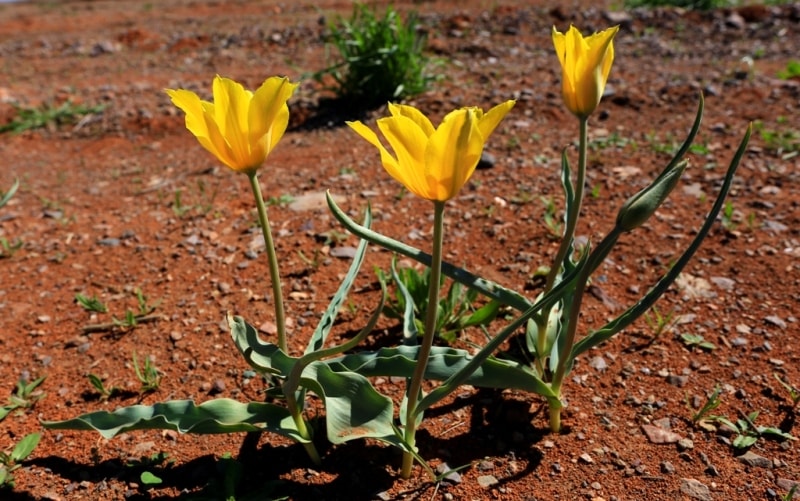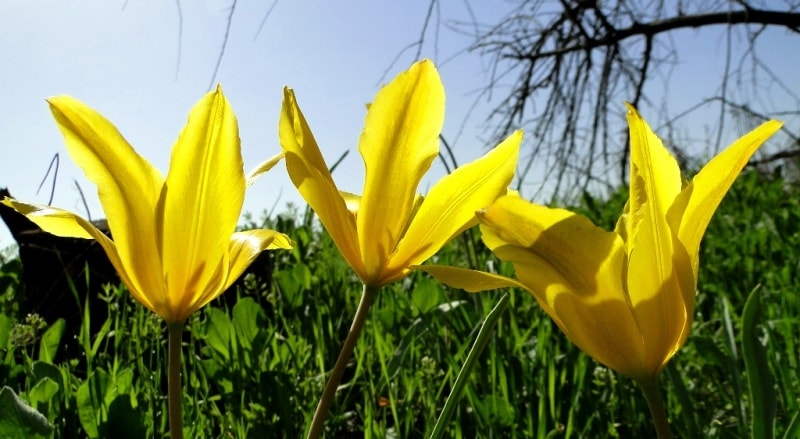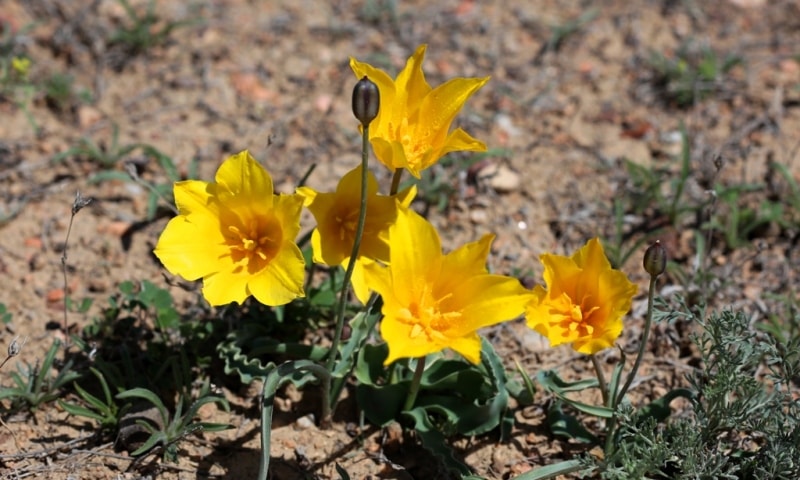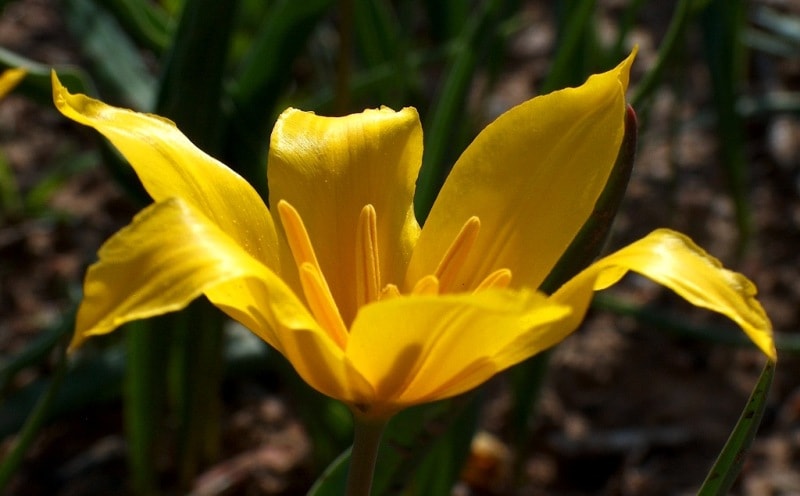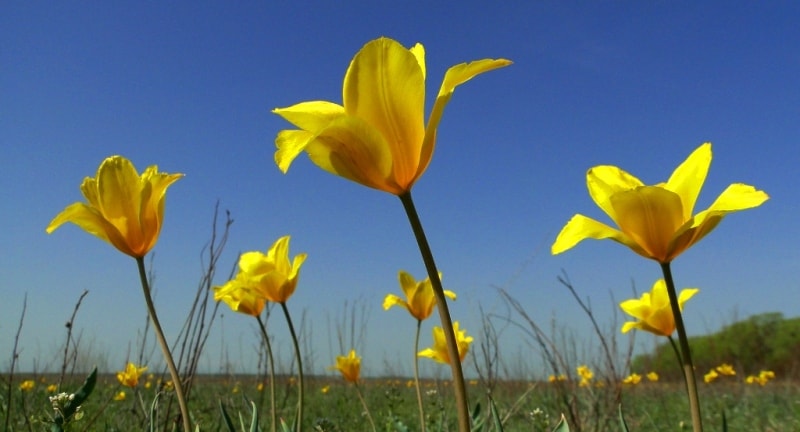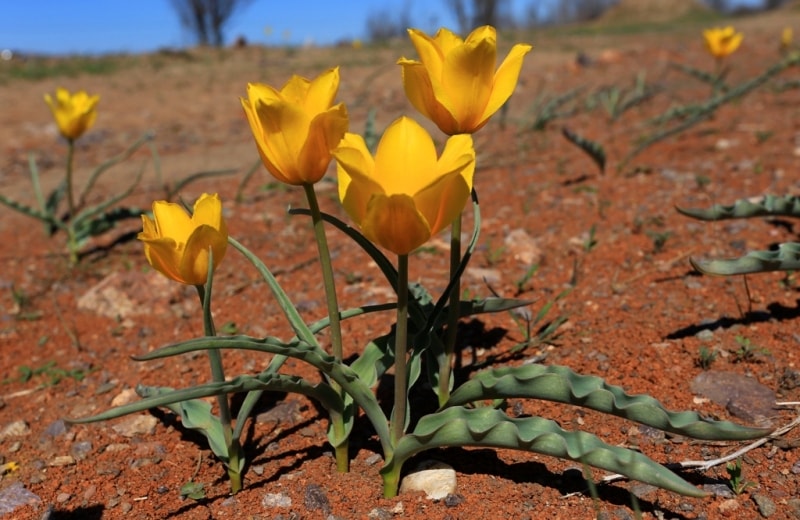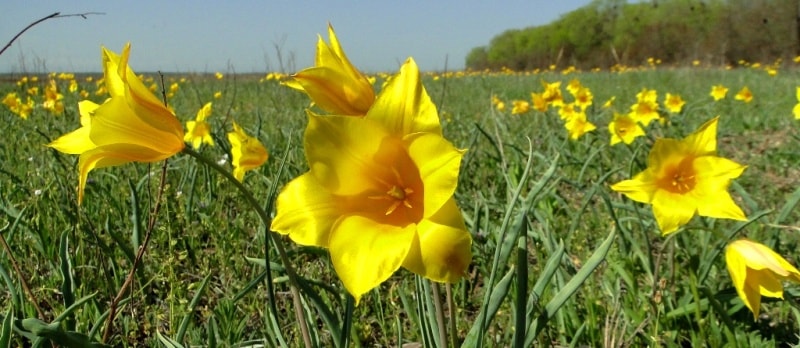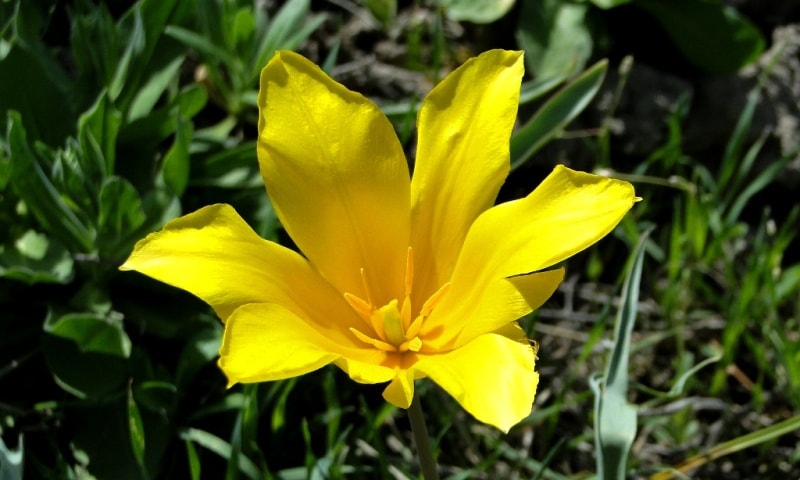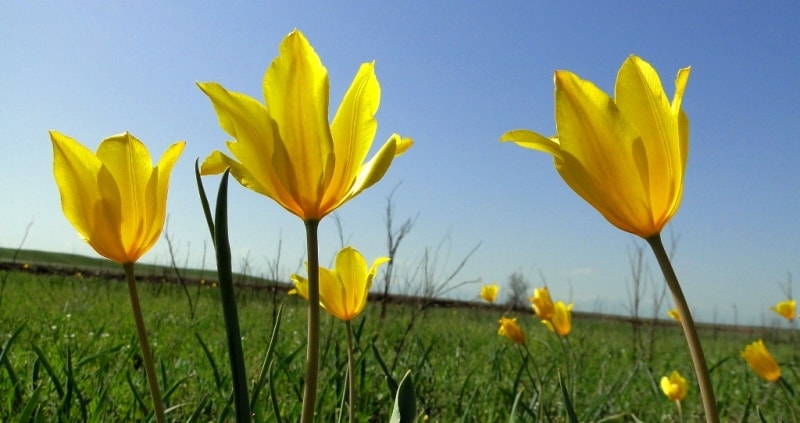 Authority
"Tulips of Kazakhstan". Almaty, LTD "Almatykitap baspasy". 2010, 272 p. Illustrated.
Photos
Alexander Petrov.