Tombstone of Imanjusup Kutpanuly.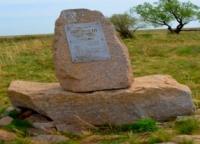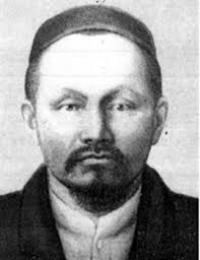 A trip to the historical monuments of the Akmola region.
"Death with glory and honor is not a sacrifice, but a feat"
Konstantin Fedin.
Mausoleums of Akmola region.
The tombstone of Imanzhusup Kutpanuly is located on the site of the Kutpanov family tribal cemetery, which is located 8 kilometers from the village of Zhibek Zholy, Arshalynsky district, Akmola region. Imanzhusup Kutpanov (1863 - 1931) - an outstanding son of the Kazakh people, member of the national liberation movement, poet, composer, singer.
His songs "Yereymentau", "Saryarka", "Karaotkel", "Sarybel" are widely known. Imanzhusup was declared an enemy of the people and executed on March 2, 1931 in the city of Taraz on charges of organizing the Moinkum uprising.
Rehabilitated in 1992. Imanzhusup's son, Nurkhan, who miraculously escaped and grew up in the Namangan orphanage, spent his whole life searching for biographical data about his father. After his death, Imanzhusup Raushan took up the study of the life and work of the famous fat and series, the restoration of his good name, on which more than one generation of Kazakhs grew up.
For more than a quarter of a century, she found, systematized and put into scientific circulation completely unknown facts of Imanzhusup's biography, his creative heritage (more than 20 songs that were considered irrevocably lost and forgotten), 30 books were published, documentaries were created, more than 50 international scientific and practical conferences, more than 150 evenings of remembrance, seminars and round tables.
One of the areas of the Shokan Zholdary research project is Imanzhusupovedenie.
Authority:
Local historian: Imanzhusup Raushan Nurkhanovna. http://srh.kz/content/nadgrobnyy-kamenyimanghusupa-kutpanuly/