Theatre of miniatures Oaina.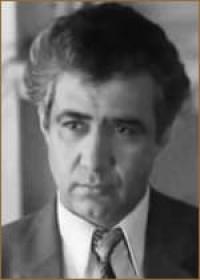 Excursion routes across Dushanbe.
"Assure yourself that your audience is deaf and half blind, and that you must move, interest, and persuade both equally. It is necessary that voice tones be facial expressions for the blind, and facial expressions to be voice tones for the deaf.
From the notebook of François Delsarte.
City-tour across Dushanbe.
Experimental Theater of Miniatures Oaina (translated from the Tajik language - Mirror) under the city administration of Dushanbe is located at 24 Rakhmon Nabiev Street in the square of Karabaev, Shestopalov and Sherozi Avenues, not far from restaurants Didor and Yakkichinar.
The experimental theater of miniatures Oaina (translated from the Tajik language - Mirror) was formed on 8. 06. 1991 at the initiative of U. Radjabov at the city administration of Dushanbe. The goal of the Oain Miniature Theater is the revival, preservation and further development of the rich heritage of the Tajik people, their theatrical art, which has deep roots.
Showing the transformation of traditional historical and artistic motifs, plots of folklore and written literature from the first days of the theater's existence has become a determining factor for the artistic group. An analysis of the artistic techniques of storytellers and maskharabozes, original forms of public performances by masters of humor and satire, individual elements of the traditional Tajik theater allows us to consider the problem of interaction between modern theater and its traditions in a new aspect.
The theater of Oain contributed to the manifestation of the humorous abilities of a number of writers, the release of their works on the stage. So, the masterpieces of modern comedy appeared on the stage: "Desert Island", "Check", "Meeting", "Motherland", "Linguist", "In the Maternity Hospital".
In close cooperation with the authors, satirical works by I. Rahimi "Translator" and "Telegram" were staged. U. Radjabov, an active author and performer, made a great contribution to the diversity of the theatre's repertoire. His works "The Thief", "Letter", "Quorum" and "Birthday" have firmly entered the theater's repertoire. A special place in the repertoire of the theater is occupied by the works of Russian comedians, satirists - Vladimir Polyakov, Mikhail Zadornov, Leon Izmailov, Arkady Inin.
The creative staff of the theater consists of outstanding masters of the Tajik stage: U. Radjabov, S. Mardonov, R. Kurboniyon, A. Rakhmatulloev, T. Saidova, A. Murodov and others. Television films and performances were created on the basis of stage works of the theater.
Geographical coordinates of experimental theater of miniatures in Dushanbe: N38°33'19.34" E68°45'26.65"
 Authority:
http://www.dushanbe.tj