Theatre Akhorun in Dushanbe.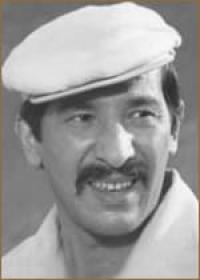 Excursion routes across Dushanbe.
"The theater is the highest authority for solving life issues"
Herzen A. I.
Ahorun Young Spectator Theater under the city administration of Dushanbe is located at 24 Rahmon Nabiev Street in the square of Karabaev, Shestopalov and Sherozi Avenues, not far from the Didor and Yakkichinar restaurants.
Akhorun theater for young spectators under the city administration of Dushanbe. Formed in 1990 on the basis of a studio led by F. Kasymov. The creative group "A" was made up of the actors of the Tajik State Youth Theater named after M. Vakhidov.
The first performance of the theater is the play "Lost Joseph will return to Hanoan again" based on the works of Abdurrahman Jami, Jaloluddin Rumi, Fariduddin Attor and Hafiz Sherozi (play author and director F. Kasymov).
Subsequent productions of the theater based on the classic works of Tajik and Persian literature: "Isfandiyar" and "King Faridun" (based on the poem "Shahname" by Abulkasym Firdavsi, 1992, 1997), "The False Prophet" ("Dajol", 1994 .), "Sheikh Sanaan" (1996), "Legend of Love" (2000).
In 2002, the creative group "A" staged the performance "Zardusht" by R. Nekdin, and in 2003, at the republican festival competition of professional theaters, he performed W. Shakespeare's tragedy "King Lear". The creative group "A" has developed as a director's theater. F. Kasymov, as the artistic director of the theater, having changed the aesthetics that had developed in the Tajik theater, boldly introduced figurative solutions and theatrical effects instead of the style of a domestic theater.
Each time conquering the hearts of the audience, the theater has updated the ways of stage interpretation of the classics. Along with S. Kasymov, K. Sabirov, K. Khamidov, Kh. Solekhov, young theater artists K. Mirzoev, Kh. Mustafoev, Kh. Chillaev, S. Dzhandzholov, N. Abdullaev, artist Kh. Pirov also gained fame.
The theater team visited Moscow, Iran, Uzbekistan, Belgium, Poland and France on creative trips.
Geographical coordinates of Ahorun Theater for Young Spectators in Dushanbe: N38°33'19.34" E68°45'26.65"
Authorship:
http://www.dushanbe.tj
Photos by
Gafur Shermatov, the historian.