Square Astana in Almaty.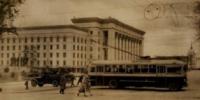 Destinations and routes Almaty.
"A man is a square. Woman is the road.
She is closer than him to heaven and to God.
He is the square in the city, and the street is her.
On the street - at home, at home, at home.."
Walks on the Square of Almaty.
Astana Square is the second largest central square, after Republic Square. It hosts several summer activities, such as concerts, fairs, markets and many others. In front of the square is the Kazakh-British Technical University of Almaty, and the monument of Alia Moldagulovoj and Manshuk Mametovoj stand on the other side.
Аlmaty's second-largest square was designed in 1957 bу central planners in Moscow and is therefore completely different in style from Republic Square. Неге stands the former Parliament building, where until the capital was moved to Astana fateful decisions were made: it was here that the first Parliament in Kazakhstan's history adopted the first Constitution as а sovereign state.
The building now houses the Kazakh-British Technical University. The former Parliament is surrounded оп all sides bу pretty public gardens with flower-beds and fountains where children play in summer. Next to the building is а walkway with busts of Kazakhstan's Soviet-era leaders.
The Lenin statue in Old Square has been replaced bу а monument to Mametova and Moldagulova, two war heroines. There is а cosy little café called Solyanka south of the square.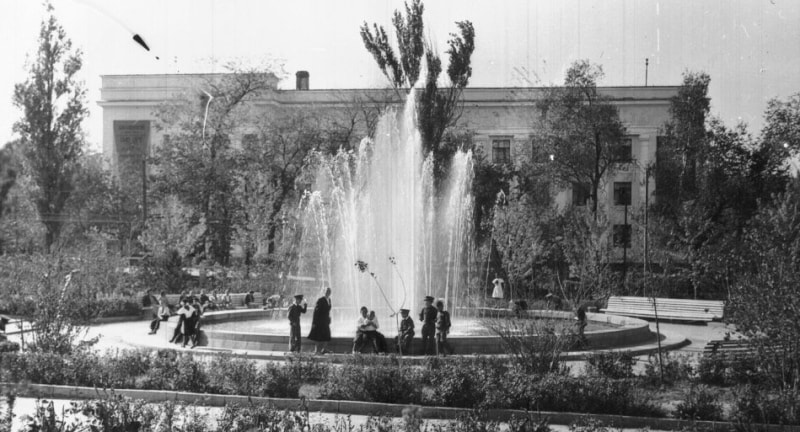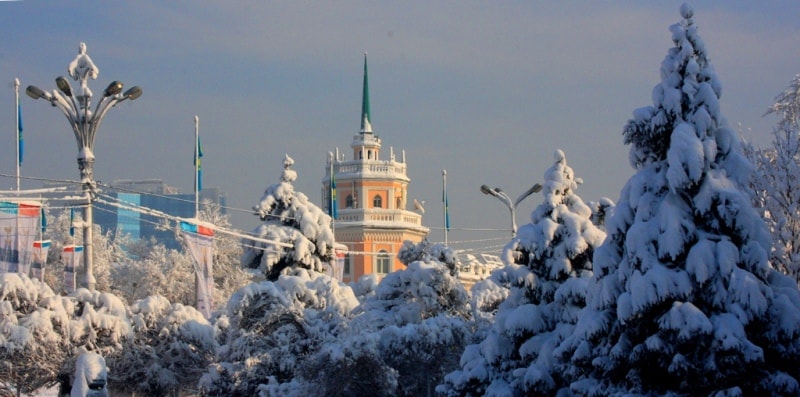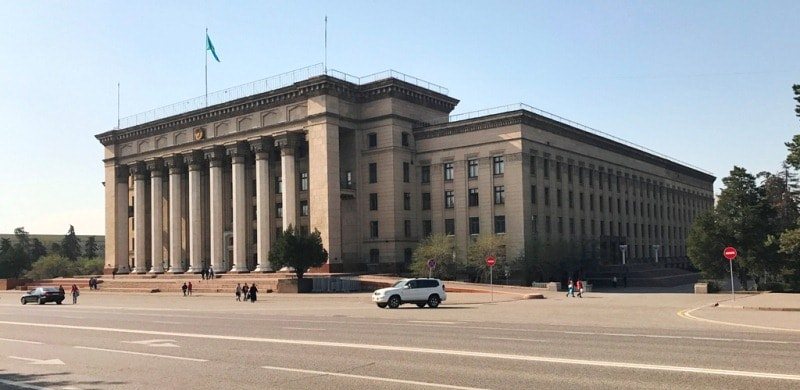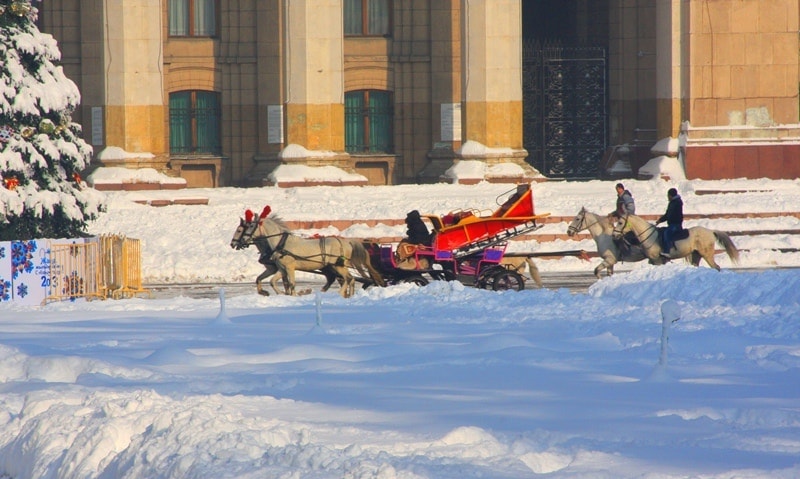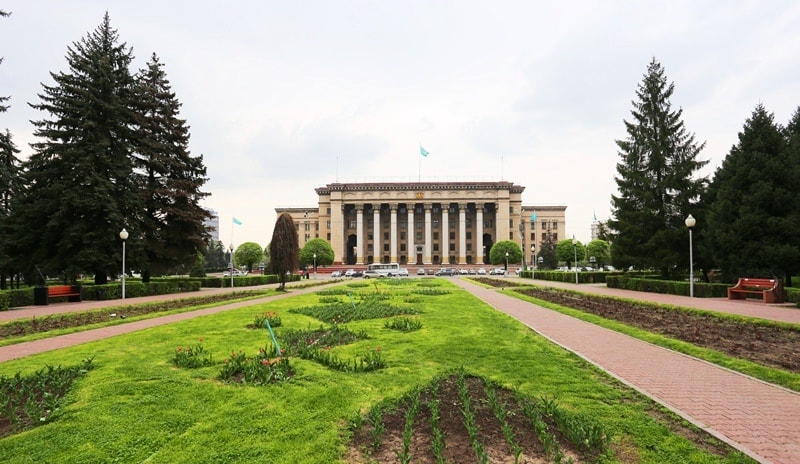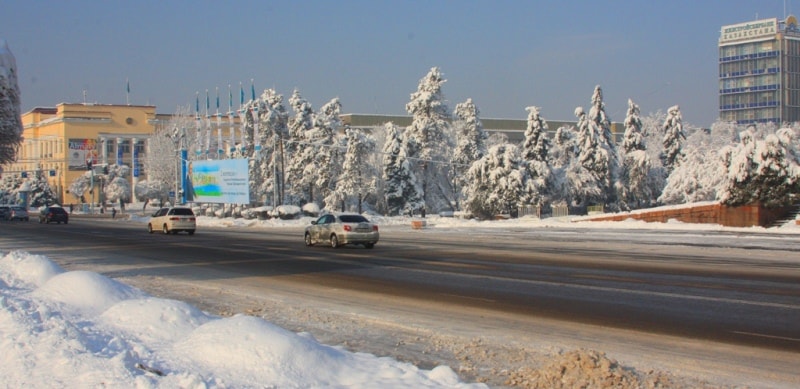 Authority:
"Zhetysu is the Land of  tourism". A Tourist Guide-book. Almaty.  2003. 68 p. and  the material for this page is taken from the printed edition."Guide to Kazakhstan" .
Photos
Alexander Petrov.