Shahdarinsky ridge.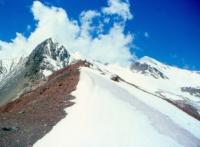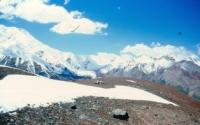 Corporate travel in Tajikistan.
"Life while traveling is a dream in its purest form"
Agatha Christie.
Quick trip in Tajikistan.
The Shakhdarinsky ridge is located in the Western Pamirs in the Roshtkalinsky and Ishkashim districts of the Gorno-Badakhshan Autonomous Region of Tajikistan. In the interfluve of the Pyanj and Shahdar rivers, on the border of Tajikistan and Afghanistan.
It consists of the meridional Ishkashim ridge and the latitudinal proper Shakhdarinsky ridge. The Shahdary Range is the extreme, southwestern link of the Pamir Mountains. Its heights exceed 6000 meters above sea level. It serves as a watershed of the Panj and Shahdara rivers.
The total area of ​​glaciation of the Shakhdara range is about 270 square kilometers. A significant spur goes to the north-west - the Badomdar ridge (18 km long). Most of the peaks are 4000 - 5000 meters above sea level, about 10 peaks are over 6000 meters, the highest to 6726 meters above sea level is Karl Marx peak.
The lower parts of the slopes are covered with desert, steppe and meadow vegetation. In the river valleys wormwood deserts with sparse shrubs. Above 4200 - 4300 meters above sea level - nival landscapes. The snow line is located at an altitude of 4700 - 5400 meters above sea level.
In the Shakhdarinsky ridge and its spurs, there are several passes up to 4000 meters above sea level, about 30 passes 4000 to 5000 meters above sea level, more than 30 passes above 5000 meters above sea level.
The simplest crossing paths are in the western part of the Shitharv pass at a height of 4800 meters above sea level, in the eastern part - the Wrang pass at a height of 4800 meters above sea level. The main approaches are from the north from the Shahdara River Valley, from the south from the Panj River Valley, where there are highways.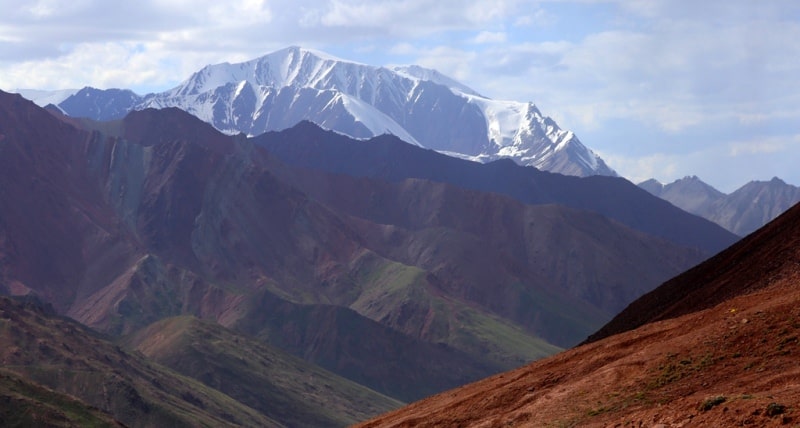 Authority:
"Glaciers." L.D. Dolgushin, G.B. Osipova. Series "Nature of the world." Moscow, the publishing house "Thought". 1989.
Photos by
Alexander Petrov.