Sari Mazor the mausoleum.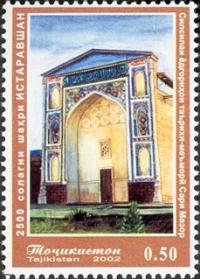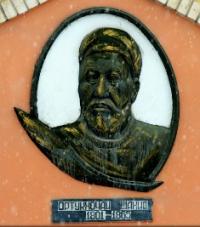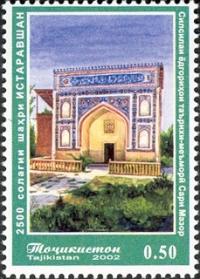 Architectural monuments Istaravshan.
The architectural monument mausoleum Sari Mazor is located in city of Istravshane Sogd of province of Republic Tajikistan. Mausoleum Sari Mazor is an architectural monument of XVI century and represents a two-chamber, dome construction.
The mausoleum is built from burnt a brick. The building consists of a square dome premise with the crosswise form. In gurkhona (burial place) is available a gravestone. Domes of a portal premise and a place of a burial place rest on arches by means of sails of spherical type.
Outside the mausoleum looks monumentally enough. The mausoleum at modesty of decorative furniture differs grace of architecture and original features of local building school, a combination large zieratkhona with very small place of a burial place. Mausoleum Sari Mazor became a kernel of ensemble into which have entered a greater mosque with a portal building of mausoleum Adjikhona later.
 On available facts, the large religious figure, philosopher Mahdumi Azami Dahbedi Samarkandi (Khodja Yusuf Vazekhi) which among people is popular under name Eshoni devon and Eshonu Shakhid here are buried.
Later near to mausoleum Makhdumi Azam poets and philosophers ХVI - ХIХ of centuries Khoja Ubaidulokhi Solki, Khoja Ibodulo Tolib, Khija Mukhammad Muso have been buried..
Authorship:
The Tourist guidebook on monuments of Tajikistan. 2012.