Saline march Mangyshlak.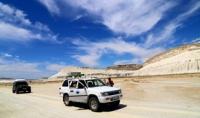 Guided tours in Mangyshlak.
"Why do you go away? So that you can come back. So that you can see the place you came from with new eyes and extra colors. And the people there see you differently, too. Coming back to where you started is not the same as never leaving" 
Terry Pratchett. "A Hat Full of Sky".
Photo Tours to Tuzbair.
Saline march (from Kazakh – sor) - a kind of the saline soil, the shallow drainless saline soil (in the closed hollows) with it is clear the expressed coastline characteristic of deserts of Central Asia and Kazakhstan. It is characterized by existence of a crust of salt or a thick layer of salt dust and a smell of hydrogen sulfide, and also partially turning into saline soils.
The surface is deprived of vegetation. At a thickness of crust more than 10 cm such saline soils carry to not soil educations. It is formed as a result of drying or lowering of the level of waters of salty lakes or gulfs at the bottom of hollows of plains, and also a close arrangement of strongly mineralized ground waters in the clay soil.
The surface of litter is passable in dry season (from June to October) for pedestrians. Traffic on a litter surface Dead Kultuk, Tuzbair, Kendirlisor out of roads is impossible. At this time dirt from above dries, forming rather firm crust with white of salt.
However the crust covering the saline soil when walking by places fails on depth to 10 cm in the layer of not dried up saline dirt lying under it. In the spring thawed snow fill lakes, in view of continental climate, sharp temperature drops, humidity and norms of loss of rainfall, all water from a surface evaporates, leaving salt deposits on a surface.
The litter is formed if depth of a reservoir does not exceed one and a half meters. The surface of litter or any other saline soil, despite of character of a surface, cracks, forming the drawing. Such surface is called shatt.
Examples Saline march - Donyztau, Kaydak, Mertvyi Kultuk, Olikoltyk located in the territory of the Mangystau and Aktyubinsk regions of Kazakhstan.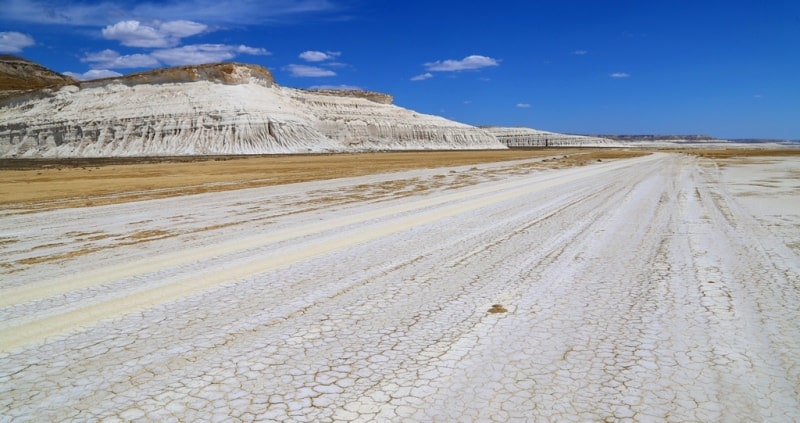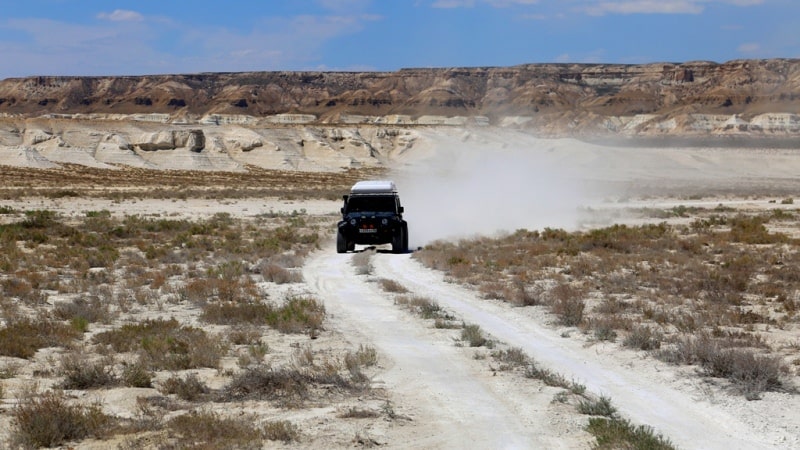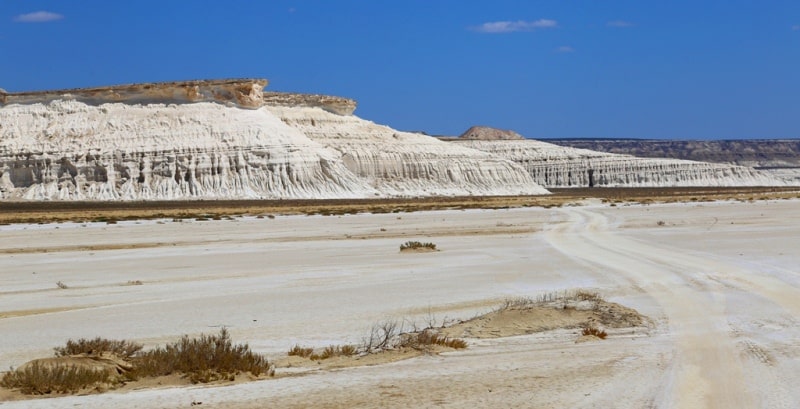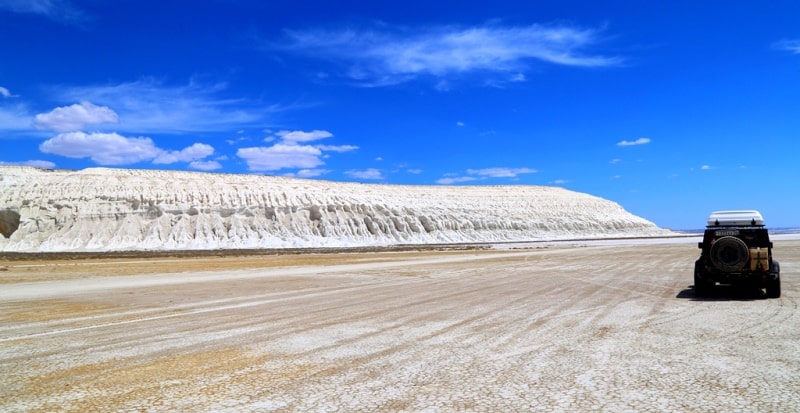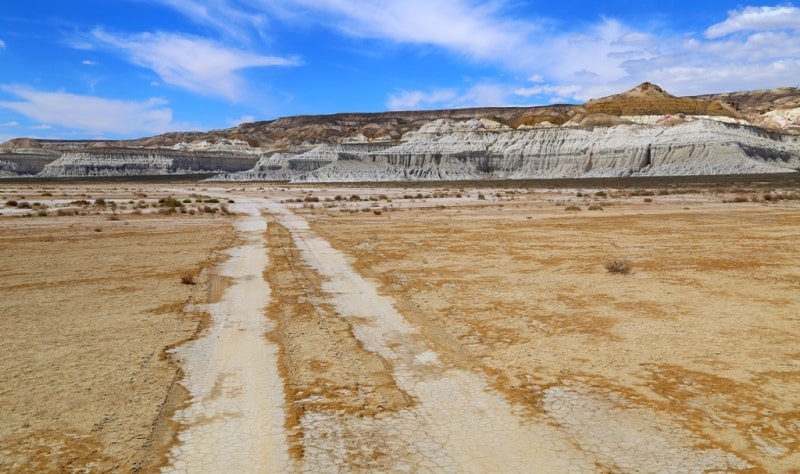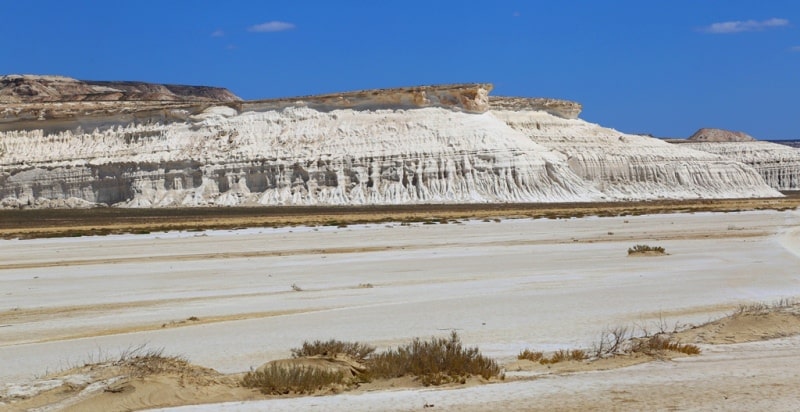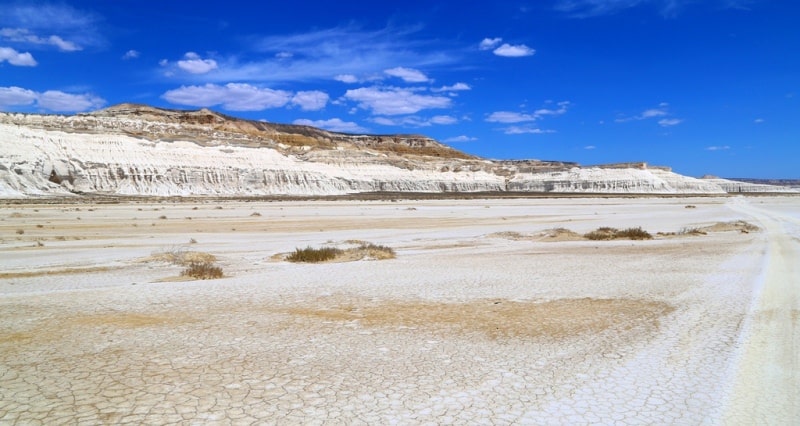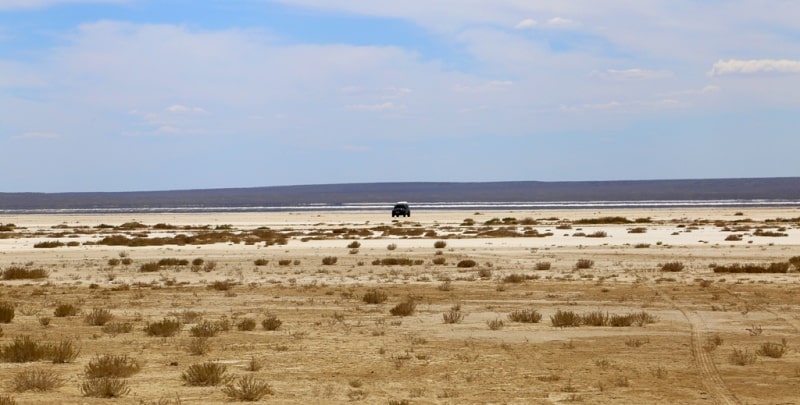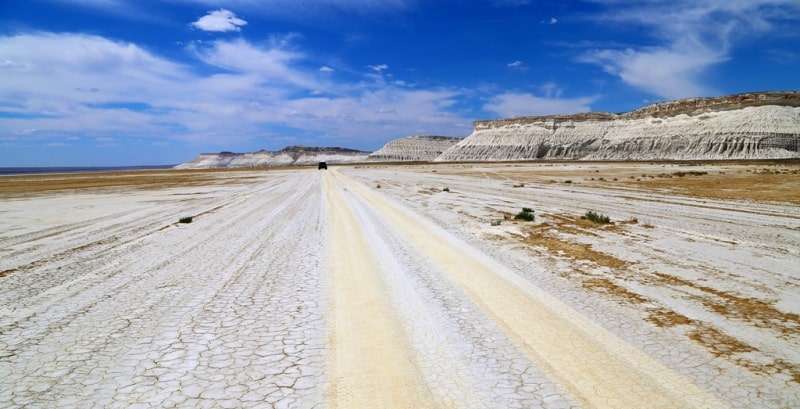 Authority:
https://ru.wikipedia.org
Photos
Alexander Petrov.