Saint of the tomb Imam Markozi.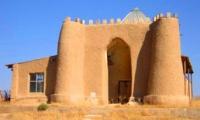 Jeep tours from Shymkent to Tashkent.
"By adopting the rules of the Sunnis, he became an Orthodox believer,
Having descended into the dungeon alone, he received insight.
I saw a lot of fans of the Almighty and understood:
Sinful pleasures and pleasures compartment with a dagger"
Hikmet Khoja Ahmed Yassawi.
Social tours and excursions in Kazakhstan.
Saint of the tomb Imam Markozi dates from the XIXth century, is located in the village of Enbekshidihan (former name Shubanak, Chobanak), which is located 10 kilometers north of Turkestan on the road to Kentau in the Turkestan region.
Saint of the tomb Imam Markozi is located in an old cemetery, on a hill, built of mud brick. It was built in the traditions of the Central Asian architectural school - a portal-dome structure, characteristic of the southern regions of Kazakhstan.
The initial appearance of the monument is partially hidden by the late annex of the Chillahany, which is not of architectural and artistic value. A square Saint of the tomb room is covered by a conical dome. The main facade is highlighted by a monumental portal with a vaulted niche and corner towers.
Spiral staircases made in the towers lead to the roof.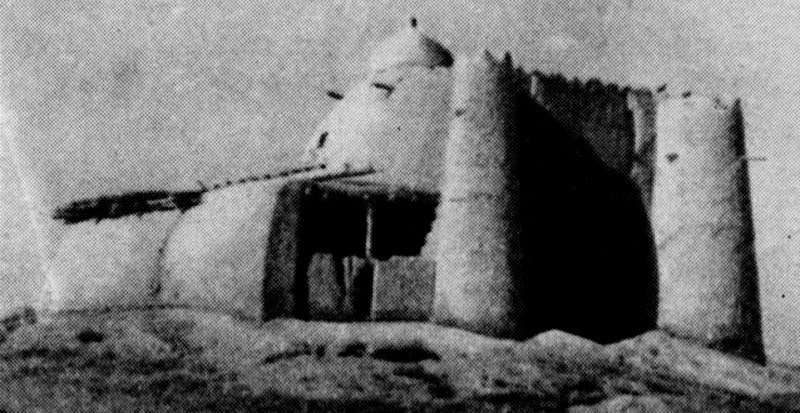 Authority:
"Historic Sites Associated with Khoja Ahmed Yasawi" D.U. Mustapaeva, Ph.D. (Hist.), Assistant professor, International Kazakh-Turkish University named after Khoja Ahmed Yasavi (Turkestan), Kazakhstan. "Code of historical and cultural monuments of Kazakhstan. Shymkent region. Volume 1. Alma-Ata. 1994 year. G.M. Kamalova.