Ridge Zhetyzhol.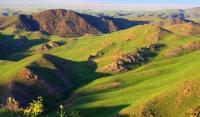 Hiking group in Aksu-Zhabagly reserve.
"When Nature has work to be done, she creates a genius to do it"
Ralph Waldo Emerson.
Backpacker accommodation in Kazakhstan.
The ridge Zhetyzhol is located in the Almaty and Jambyl regions. East part of the ridge Zhetyzhol comes to an end with the mountain Suyktobe 3273 meters high above sea level. For the gorge Shamalgan Zailiysky of Ala-Tau proceeds on the West even more than on 100 kilometers, mountains go down, the climate becomes dry.
There are no woods, eternal snow, there are no glaciers. In the foothills the semi-deserts landscape, in mountains - a meadow and steppe landscape is typical that is characteristic of droughty areas of Central Asia and the South of Kazakhstan.
However residents of Almaty, got used to the woods and glaciers of the highest and beautiful central part of Zailiysky Ala-Tau, visit the western part of the ridge seldom. This part of the ridge in the spring, during blossoming of tulips, irises, peonies and many other plants is especially beautiful.
Later, in the summer when slopes become covered by various flowers of steppe and meadow herbs, in mountains the special charm appears. It is simple to get there. From the turn on the railway station of Flocks located near the Kurday pass the good asphalted road towards the settlement of Krasnogorka goes south further (nowadays Ulken Sulutor).
It goes between the low flat hills covered with semi-deserts and steppe vegetation. Gradually with increase in height of the area vegetation gains typical steppe and meadow character, rocky rocks appear more. At first sight there is nothing special, the knowing naturalist can notice very big originality in flora and fauna.
Of local mountains are characteristic many bird species and animals living in more southern regions of Kazakhstan and Zailiysky of Ala-Tau which more do not meet anywhere. For example, among tulips is a tulip of Alberti, a tulip of Greygi. In in these parts even wild grapes.
It is a lot of southern insects among groups of animals. The fan the photographer will find for himself an opportunity to make interesting and picturesque landscape pictures or to find plots for macroshooting. However the ridge Zhetyzhol is not of special value for fans of traditional forms of rest and tourism.
About this ridge the Kurday pass located on the route Almaty-Bishkek can give the flavor. It is more correct to call it the gorge as throughout 7 kilometers the road goes on a bottom of the superficial gorge, gradually rising by the extensive plateau.
Slopes, adjacent to the road, are covered with rocks and typical semi-deserts and steppe vegetation, being decked by paints of various blossoming plants depending on the period of year.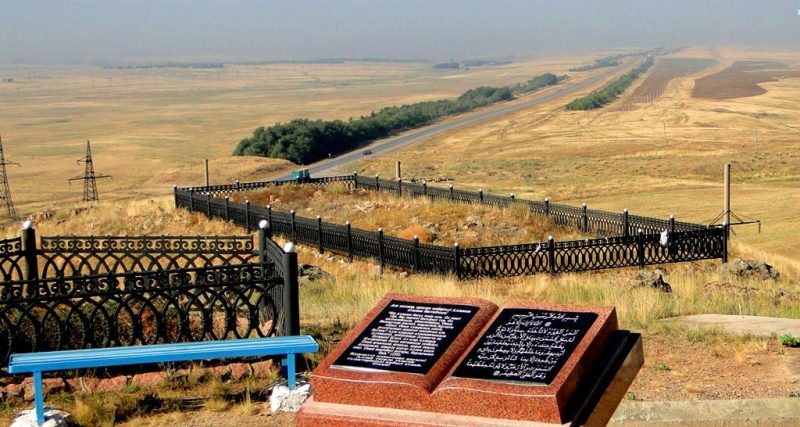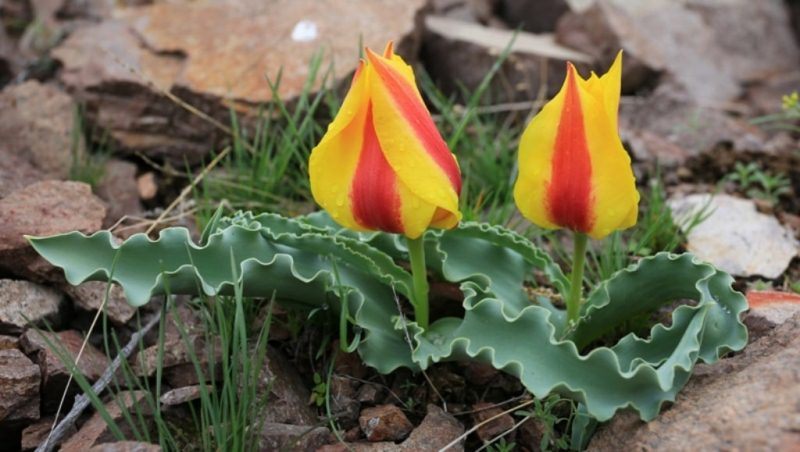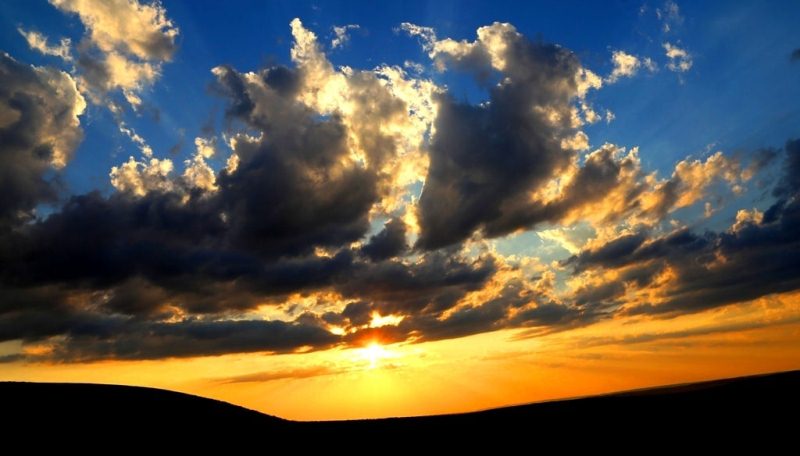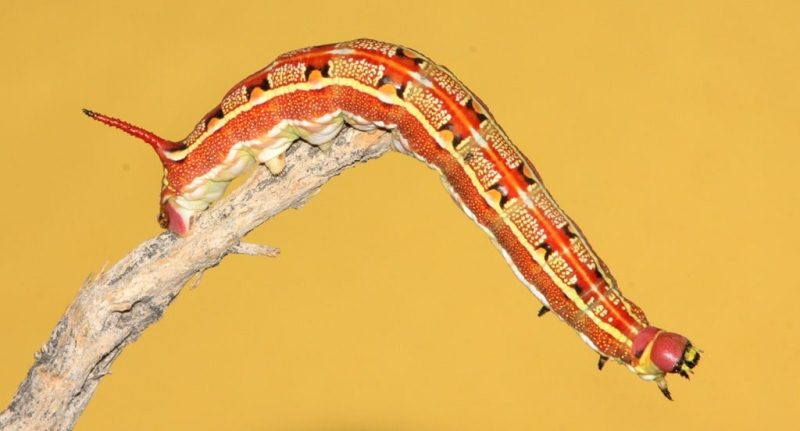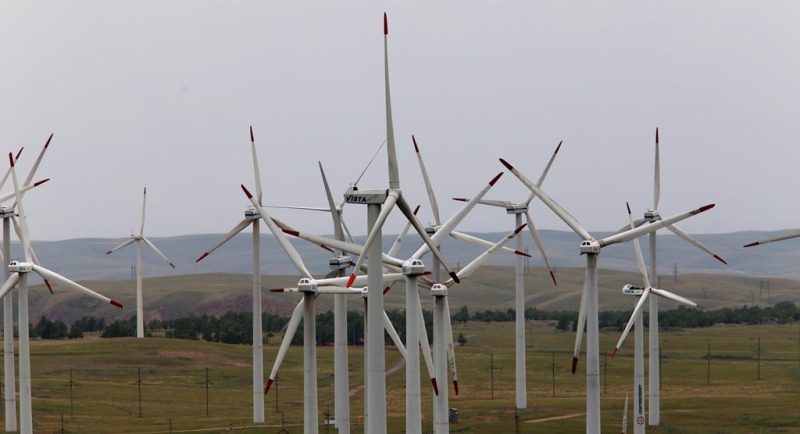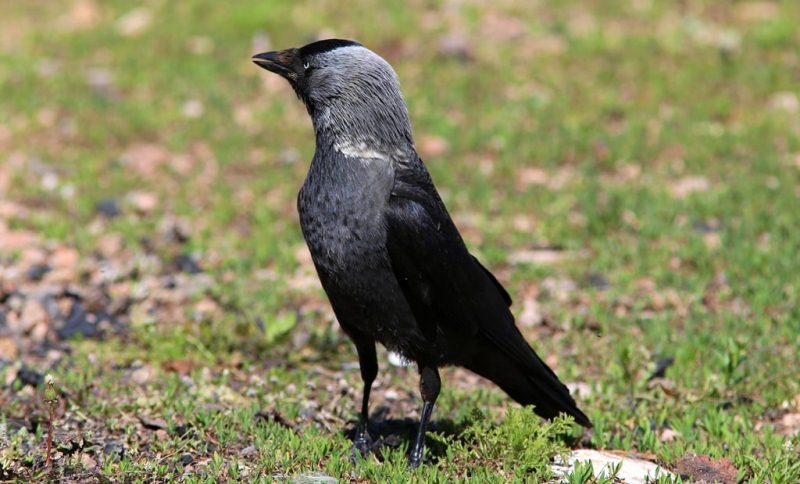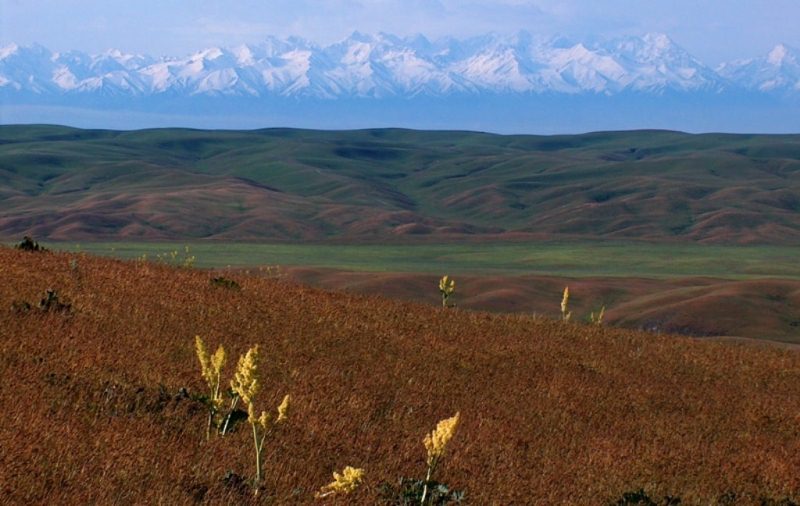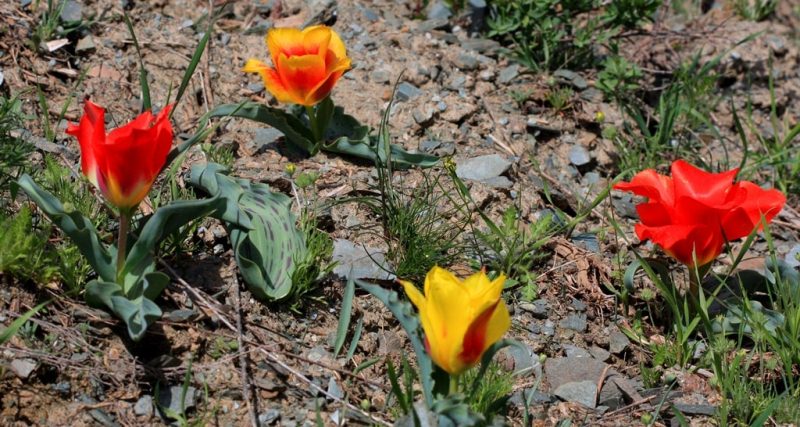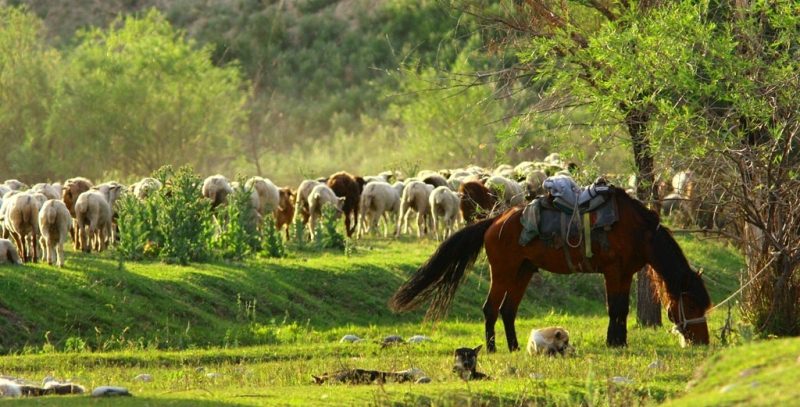 Authority:
V. L. Kazenas, A. B. Zhdanko. A photo album "On Zailiskiy Alatau".
Photos
Alexander Petrov.