Red bridge in village of Ekpindy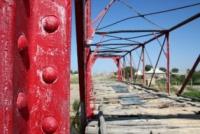 The main sights of Southern Kazakhstan.
"Bridges swing over the abyss:
Break into the abyss - terrible fear!
But there is a reliable bridge, iron,
That the response will find in the hearts.
No, iron is not appropriate here! -
Mystical, magic bridge
Insures that the abyss
Promises a confusing poor brain"
Alexander Baltin.
Trip from Tashkent to Turkestan.
The Red Bridge (Kyzyl Kopir) is located on the edge of the village of Ekpindy, Tolebi district of Turkestan region, connects the banks of the Bugun River, the end of the XIX century. Built in 1886, on the site of an old wooden bridge.
It is a single-span spatial form of steel profiles connected by riveting. The farm rests on 2 massive brick supports. Directions were arranged along the lower belt of the farm, on a wooden flooring made of wooden shields and beams.
The frames of the lower belt are laid on the supporting structural systems. Rational in structure, the metal spatial structure for the construction practice of Central Asia and Kazakhstan in the 2nd half of the 19th century is a rare phenomenon.
The very openwork form with a large span of 20 meters for this period obviously produced a certain emotional impact on the local population. Skilled engineering design and high quality construction and installation works ensured long-term, reliable operation of the structure.
The bridge was operated up to the 70s of the XXth century on the heavy-duty intercity highway of republican significance Shymkent - Kyzylorda.
Geographic coordinates of the Red Bridge in the village of Ekpindy: N42 ° 47'44.50 "E69 ° 12'10.43"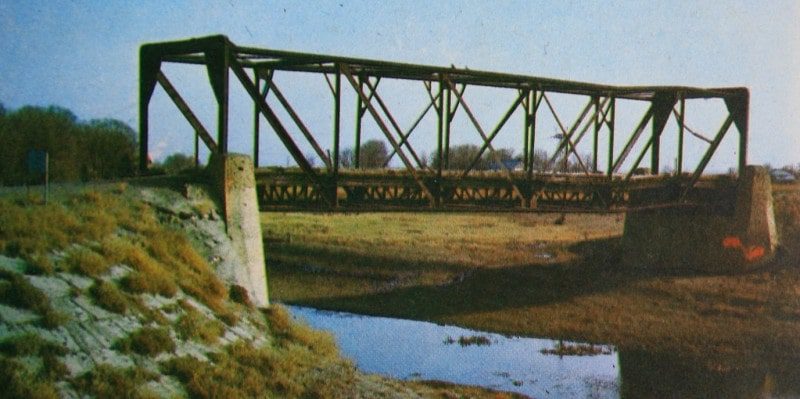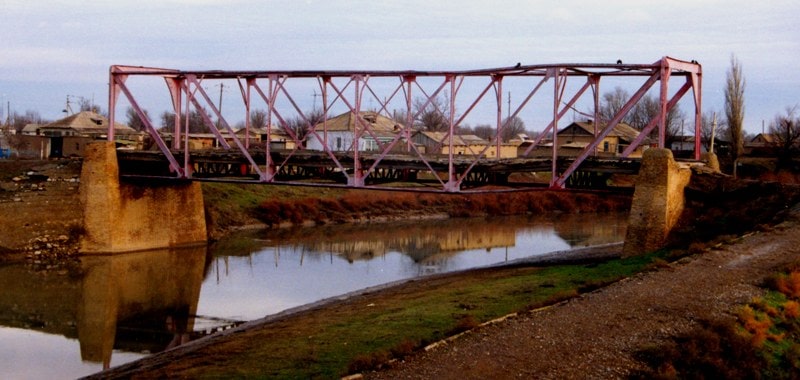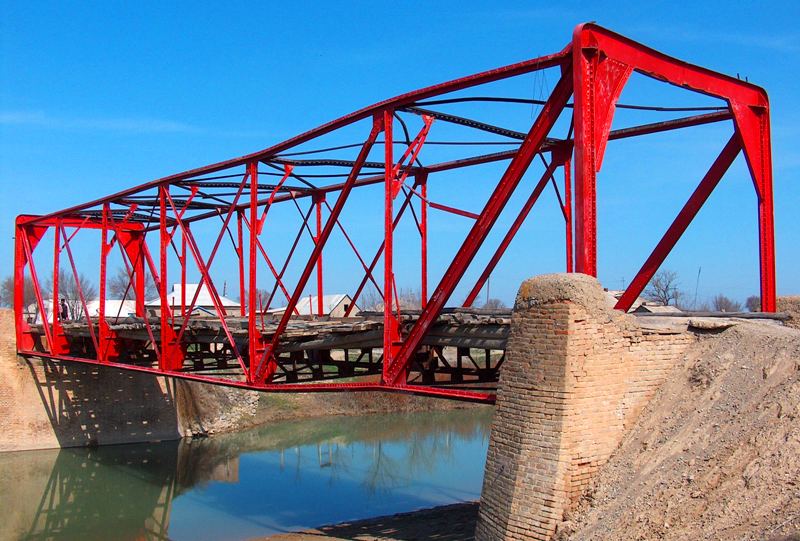 Authority:
Architectural and archaeological heritage of the South Kazakhstan region. Website: farsah.kz
Photos
Alexander Petrov.