Peak of Manas. Talas Ala-Too.
Climbing to top of Manas in Talas Ala-Too.
"The romance of distant wanderings, contemplation of the surrounding nature, immersion in it are combined in me with the desire for sports records"
Marina Galkina.
Peaks in Talas Ala-Too.
Peak Manas, 4484 meters above sea level, is located on the northern slope of the western part of the Talas Ala-Too ridge, in the central part of the glaciation in the Kara-Buura district of the Talas region. On the western slope from the summit is the Manas Western glacier, 850 meters long and 410 meters wide in the central part.
The right tributaries of the Kyuryuch-Kal River begin from the Western Manas Glacier, which below belongs to the Kyurkyureu-Suu basin. A 400-meter long ridge extends north from the summit. Below the ridge, an extensive circus begins, in the upper part it is filled with the Manas Severny glacier, the length of which is 780 meters.
elow the tongue of the glacier, a moraine 3 kilometers long descends along the gorge from the lower part, which flows from the right tributaries of the Arabek River. The summit is located in a ridge that stretches from north to south, after 1.8 kilometers the ridge stretches south and further east.
At this point, the state border between the Republics of Kyrgyzstan and Uzbekistan begins. To the north of the peak of Manas stretches the sublatitudinal ridge Archalau. The southern slopes of the Pskemsky ridge begin to the south from the summit, and the slopes of the Maindatalsky ridge depart to the southwest.
History of first ascents to top of Manas.
In 1937, on the instructions of the mining section of the Central Committee of the OPTE, G.I. and N.M. Popov went to the city of Frunze in Kyrgyzstan with the task of finding a test peak in the Kyrgyz Ala-Too for passing the norms for the badge "Alpinist of the 1st step".
After completing this task, they were to take part in the Tien Shan expedition of Professor A.A. Letaveta. The group also included 18-year-old Vladimir Ratsek, Kasym Baiguzinov, Igor Oksenich and Ksenia Poroshina.
The summit was found, it was climbed by two triplets. At the suggestion of Racek, the peak was named "Manas".
Geographical coordinates of Manas peak in Talas Ala-Too: N42°18'24.18" E71°01'28.57"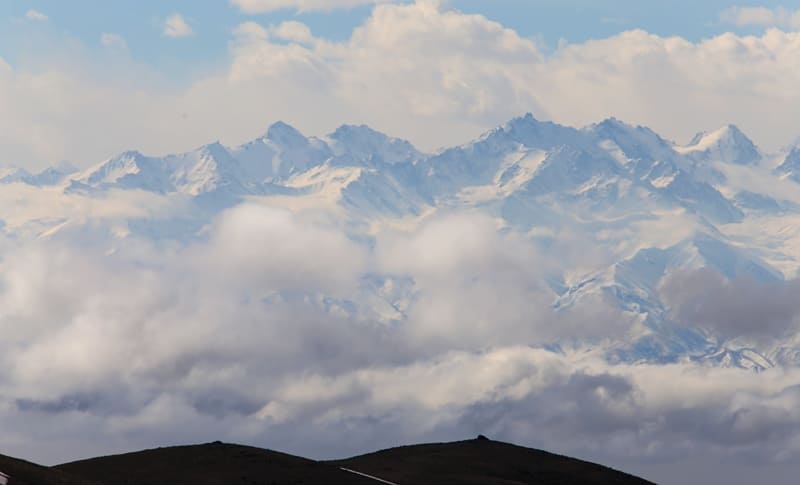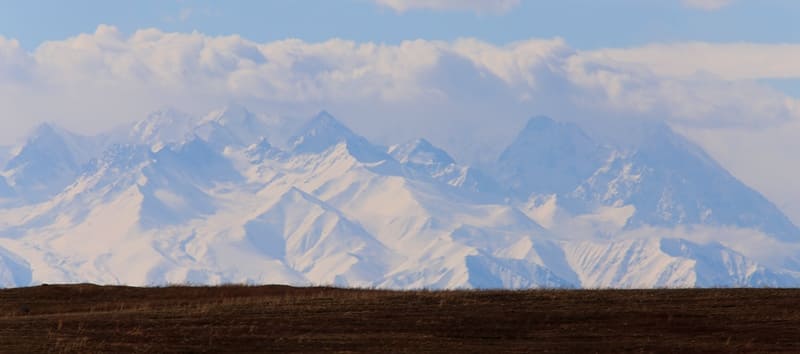 P.S. The peak of Manas in the Talas Ala-Too does not need a path with the peak of the same name, 3859 meters above sea level, located in the western part of the Kyrgyz Alatau. The peak is located 6 kilometers from the Bishkek-Susamyr Valley highway.
Geographical coordinates of Manas peak (Kyrgyz Alatau ridge): N42°23'57.26" E73°43'26.79"
Authority and photos by
Alexander Petrov.
http://www.mountain.ru/article/article_display1.php?article_id=8882