Park Rudaki in Dushanbe.
 Fact-finding walks across Dushanbe.
The city garden "Gods of Rudaki" (Rudaki Park) is located 430 meters east of the Palace of Nations, 170 meters north of the monument to Ismail Somoni, north of Dusti Square in the central city of Dushanbe. The city garden "Gods of Rudaki" faces the east side of the main street of the city, Rudaki Avenue.
The area of ​​the garden reaches - 8 hectares. In connection with the master plan for the reconstruction of the city, since 2007, the restructuring of the entire former park named after Lenin, renamed the "Gods of Rudaki" (Rudaki Park), has begun.
The central landscaped alley of the city garden runs to the main facade of the Palace of the Nation, where the monumental sculptural monument dedicated to the 1150th anniversary of Abuabdullo Rudaki becomes the compositional accent of the entire park.
The park was created in the mid-1930s (architects M. Baranov and N. Baranov. Giprogor, Leningrad, 1935-1937). A copy of the sculpture of V. I. Lenin was installed in the center of the park (a bronze copy of the monument to V. I. Lenin at the Smolny Institute in Leningrad, brought to Dushanbe).
In Soviet times, the city garden was called the "Park of Culture and Leisure named after V.I. Lenin. Paths led from the central alley to various places of recreation, attractions, fountains and a sports ground, which were changed during the Soviet era. In the 1970s, a two-story tea house "Farogat" was built in the park.
However, after the reconstruction of the park in 2007, the former park named after V.I. Lenin as a whole is losing its purpose as a place of cultural recreation for citizens.
Geographical coordinates of Rudaki park: N38°34'34.49" E68°47'01.29"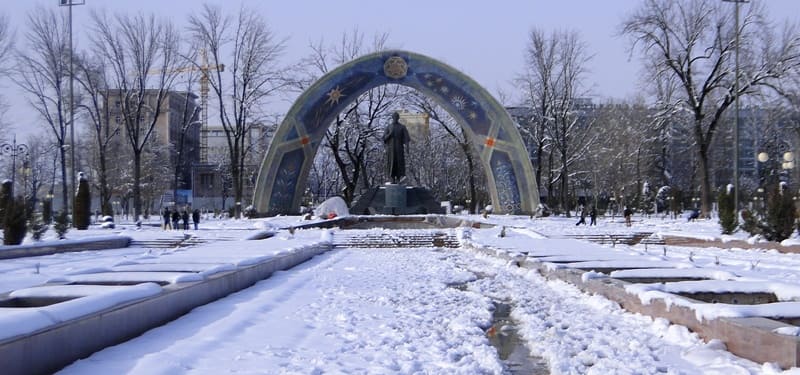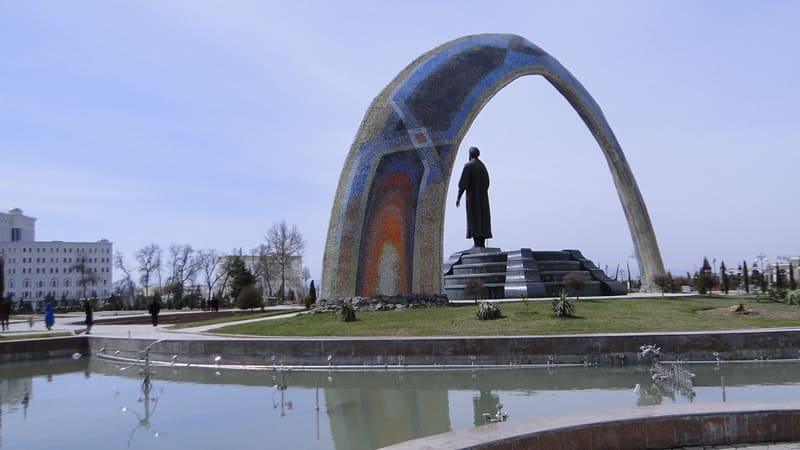 Authorship:
Tourist guidebook on monuments of Dushanbe. 2012.
Photos by
Alexander Petrov.