Panchshanbe a market.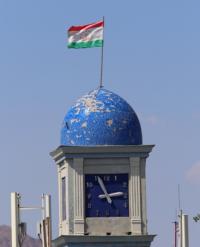 Visiting of places of interest of Khudjand.
Popular and well-known market Panchshanbe is constructed in 1964. Located in downtown Khudjand, is the greatest closed market in the Central Asia, drawing buyers the diversity, unnatural sounding and the various smell rich with a choice of fruit and vegetables.
«Panchshanbe» - the fourth day of week (Thursday, in translation from the Tadjik language), during old times it was day of the big trade. In the city of Khudjand in the middle of 50th years the covered market, a large spacious building has been constructed of modern materials and designs.
Opposite to the main facade there is other architectural complex - a mosque and the mausoleum of Sheikh Muslikhiddin. In northern party two-storeyed building Khudjand hisory-a study of local lore museum is located.
During all facade a two-storeyed number of trading passages with the huge vaulted entrance portal decorated carved clay, sculptures collective farmer with gifts of the nature is built, etc.
The hemispherical surface of a portal is divided into the separate profound square plafonds filled inside of a colourful list. The vaulted high ceiling, the limited hit of direct solar beams, lungs on proportions have created harmonous columns not only a spacious interior, but also a cool favorable microclimate.
In market "Panchshanbe" there is a wide assortment and a choice of all kinds of the goods, begnning economic-household purpose and finishing industrial and grocery (food) production. The year round here it is possible to buy fresh vegetables and fruit.
Presently, after the spent restoration and repair work market "Panchshanbe" was transformed to huge, colourful, grandiose shopping center Sogd of province. Daily here come tens thousand inhabitants of area for realization of necessary purchases.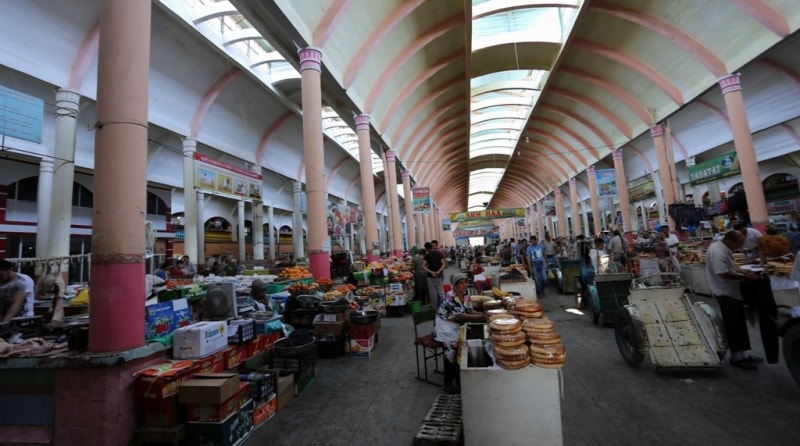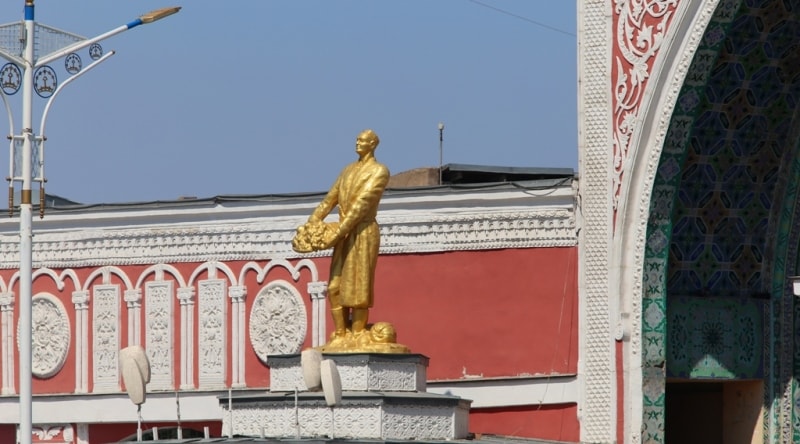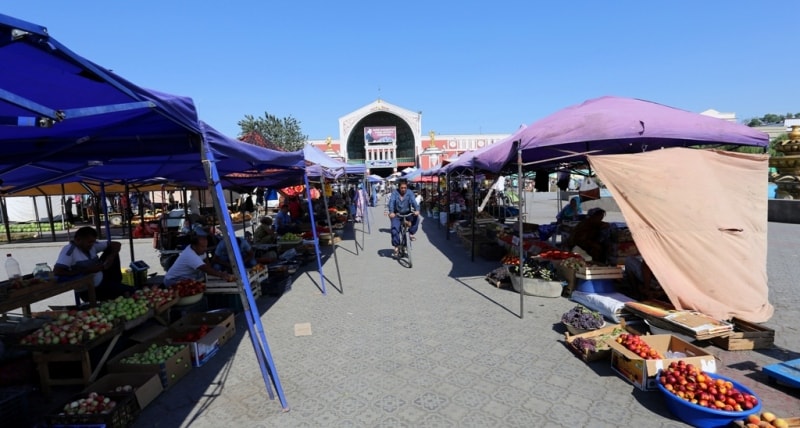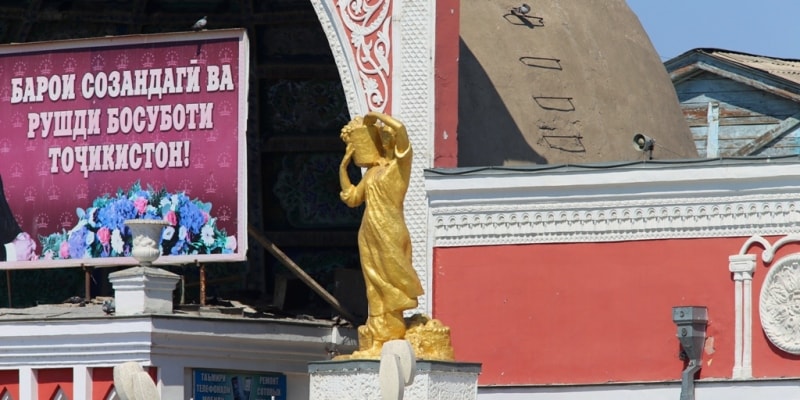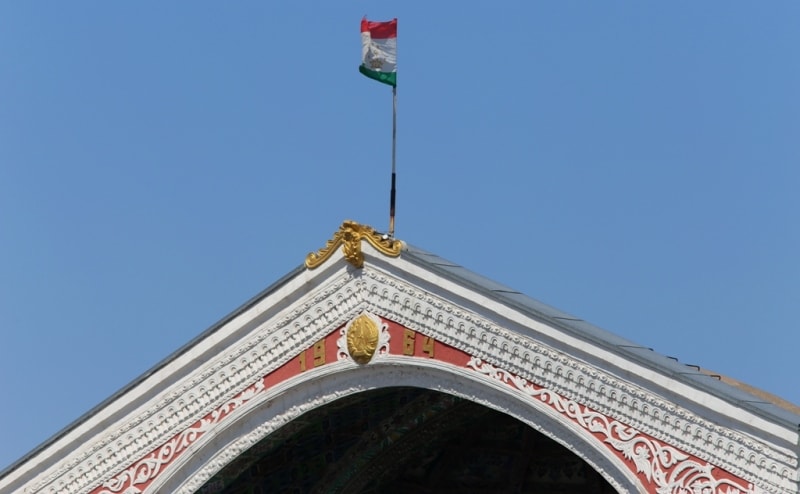 Authorship:
The Tourist guidebook on monuments of Khudjand. 2012.
Photos
Alexander Petrov.