Ortasha Boszhira plateau.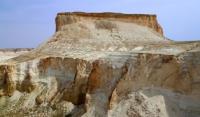 Tourism on Mangyshlak and town Aktau.
"The world is a book and those who do not travel read only one page" 
Augustine of Hippo.
Photo Tours sights valley Boszhira.
The Ortasha Boszhira plateau is located between the Western cliff of the Ustyurt plateau on the eastern side and on the western side of the plateau bounded by a latitudinal ravine along which a motor road runs to the west in the Karakiyansky district of the Mangistau region.
The western part of the plateau is 106.7 meters above sea level, the central part is raised to a height of 123 meters above sea level. The height difference between the Ustyurt cliff and the plateau surface is 162 meters.
Ortasha Boszhira is a unique addition to the magnificent sights of the tract. The perimeter of the plateau is about 12 kilometers. The greatest length of the Ortash plateau from east to west is 5 kilometers, from north to south 3 kilometers.
From here, magnificent panoramas open up to the mountain, which has a perfect chalk cone - Shoky tau 226 meters above sea level. By the way, if we look at the Yurt mountain 252.3 meters above sea level from the Ortasha plateau, we will see that it is an outlier cut in half.
At the same time, if you look at it from Oinak Boszhira, it resembles the ideal shape of a nomadic yurt. From the plateau, the ascent begins along the cofferdam through the ancient stone fence, folded by human hands, to the ancient Chink Ulken keme 243 meters above sea level.
An unforgettable view of the Shatkal Boszhira canyon opens from the Upper Boszhira plateau, which is located in the eastern part of the Ortasha plateau and cuts it from south to north for more than 1 kilometer.
Geographic coordinates of the plateau Ortasha Boszhira: N43 ° 27'01.44 "E54 ° 02'27.71"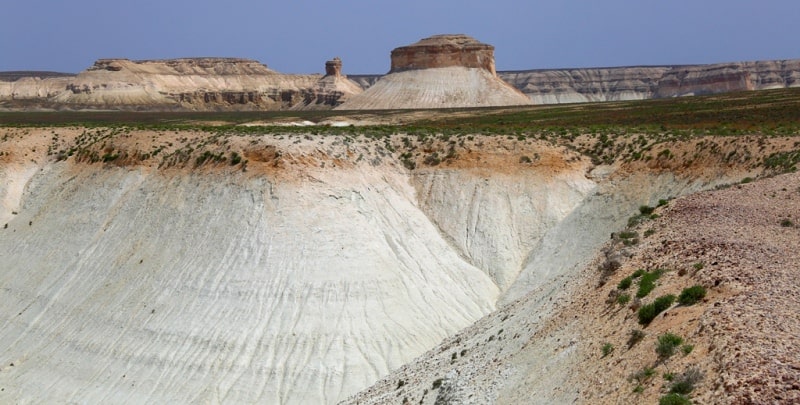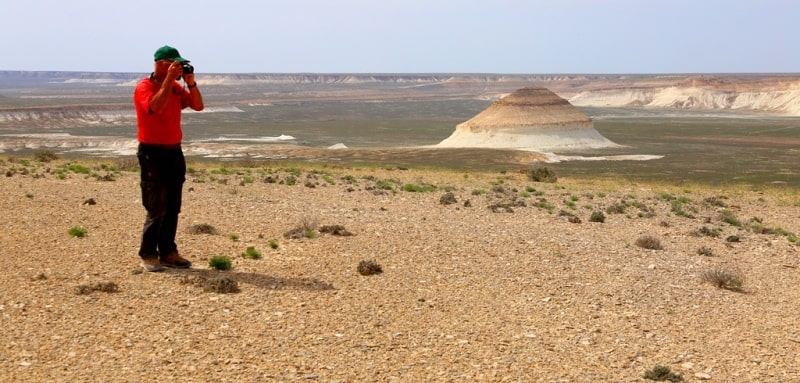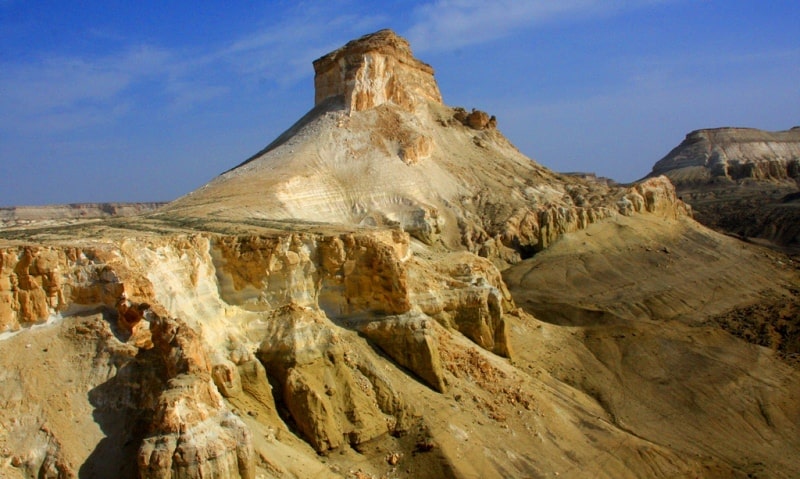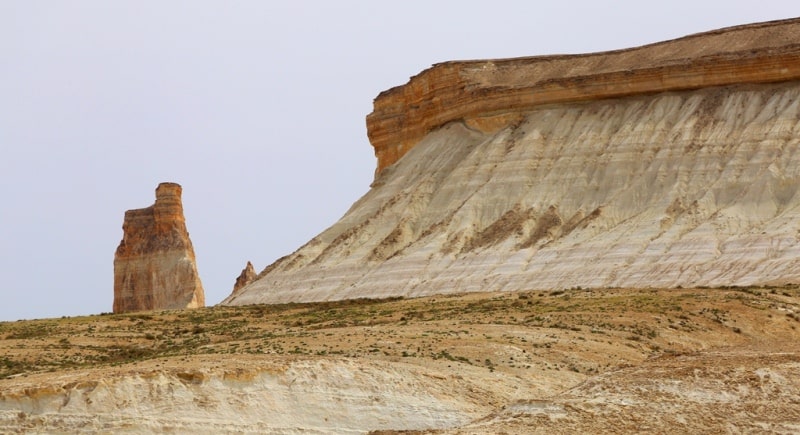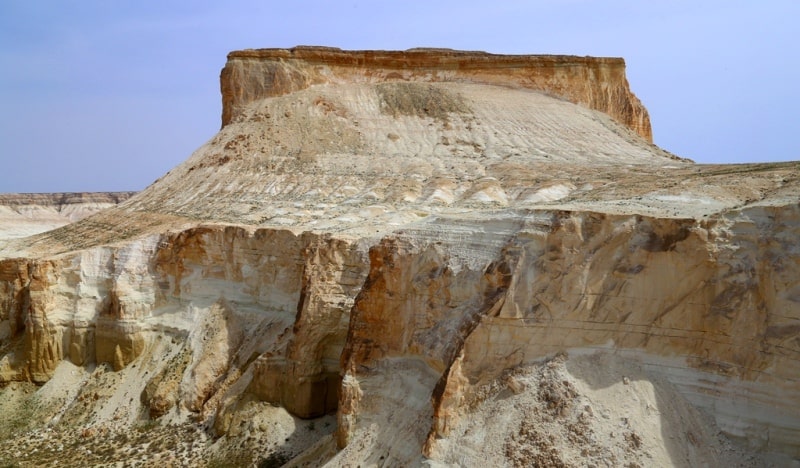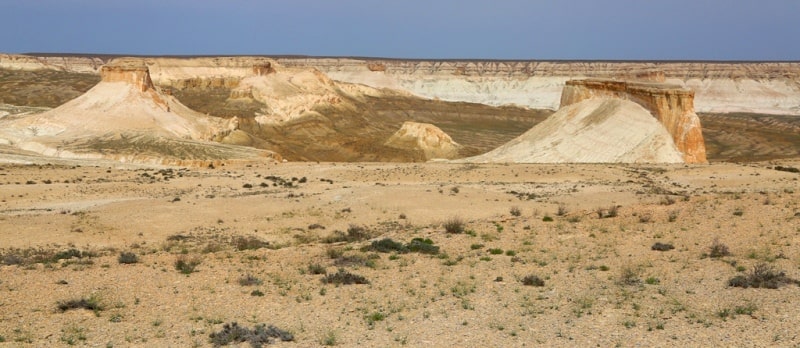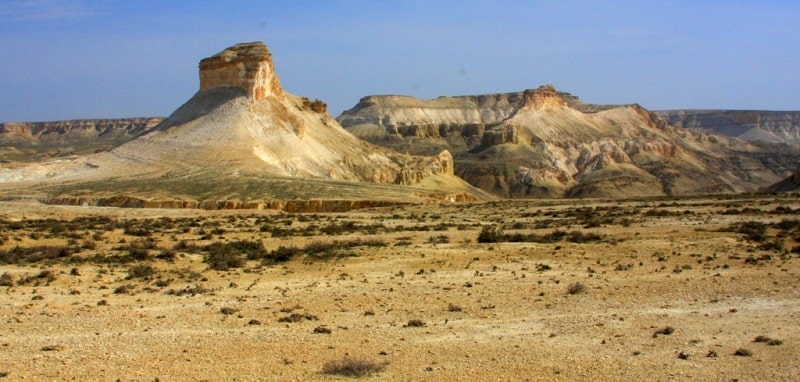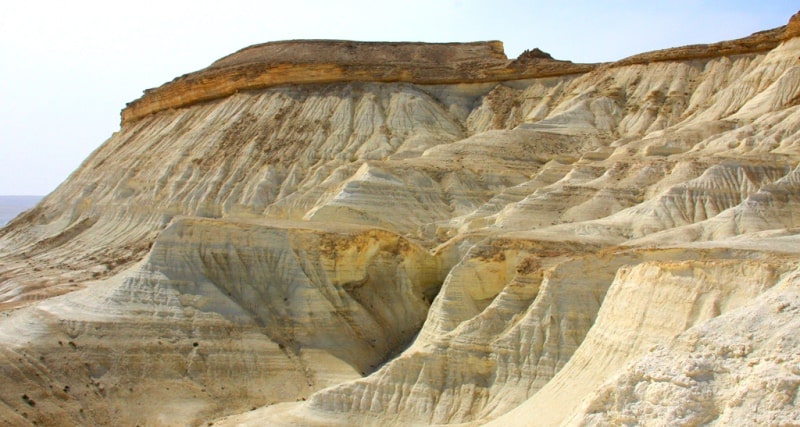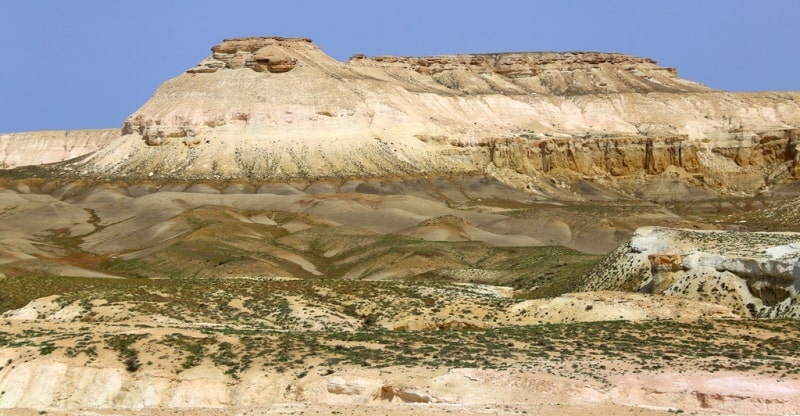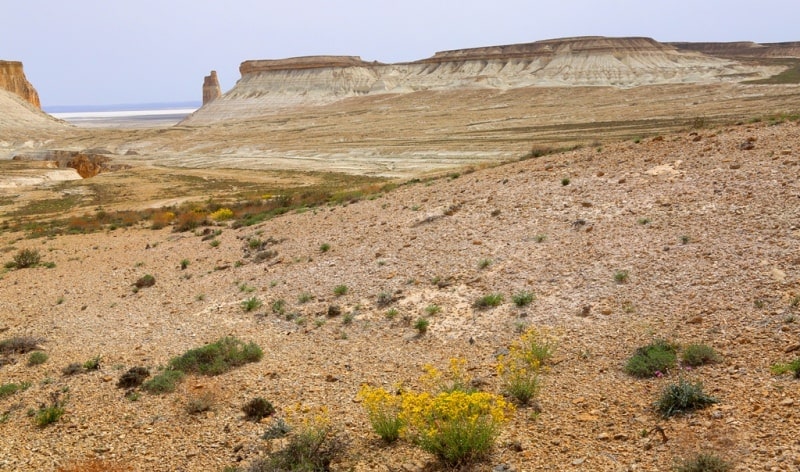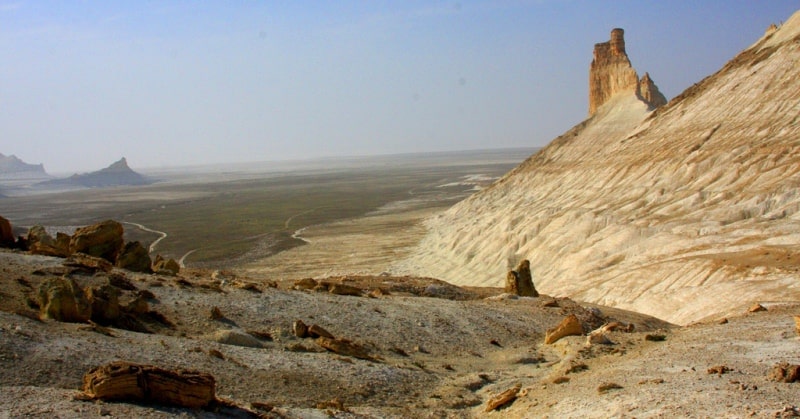 Authority and photos
 Alexander Petrov.