Oguzkhan presidential palace.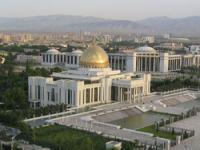 Ashgabad's sights.
Presidential Palace, a unique architectural building created in the center of Ashgabat is the dominant figure in the town architectural ensemble.
Presidential Palace, was built in Ashgabat, in 1994-1997 by French company Bouygues on an oder of the President of Turkmenistan Saparmurat Niyazov.
The grand palace of white marble made in oriental style. According to various reports, its value amounted to 70 - 80 million dollars.
Interior rooms trimed with marble and fine  wood. For the interior decoration of the palace for 55 thousand dollars was ordered 14 handmade carpets with the total area of 218 square. m.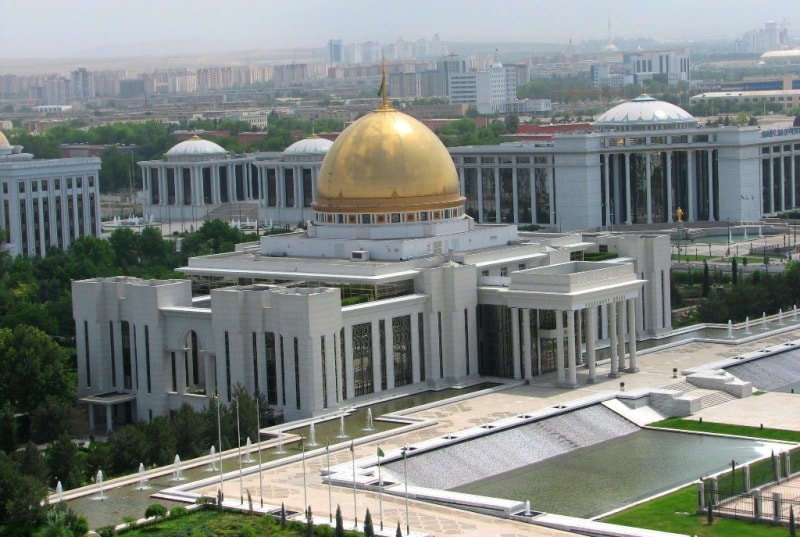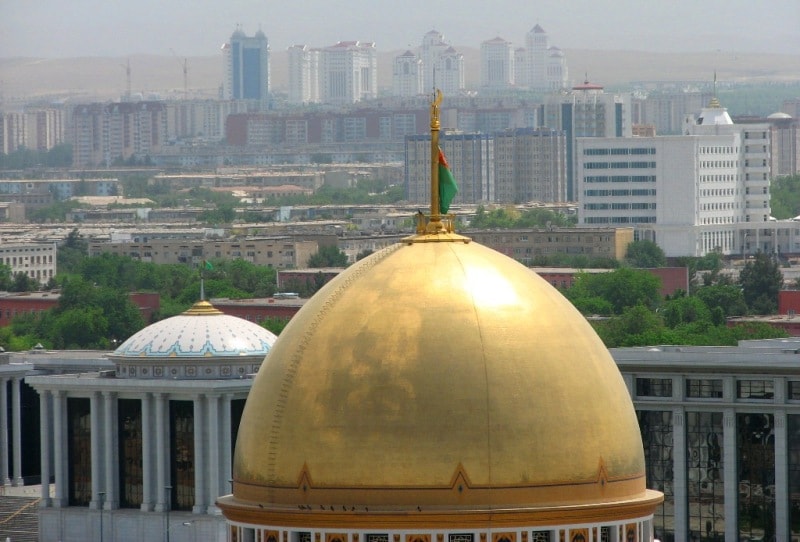 Authority:
On materials of information department of the State committee of Turkmenistan on tourism and sport.
Alexander Petrov
photos.