Nur Astana Mosque.
New sights of Astana.
"Cities were always like people, showing their varying personalities to the traveler. Depending on the city and on the traveler, there might begin a mutual love, or dislike, friendship, or enmity. Where one city will rise a certain individual to glory, it will destroy another who is not suited to its personality. Only through travel can we know where we belong or not, where we are loved and where we are rejected" 
Roman Payne.
Walk in Astana.
Walk towards the KazMunaiGaz fagade and on your left you'll see the Islamic Centre and country's largest place of worship, the Nur Astana Mosque, completed in 2005 and a gift from the Emir of Qatar to the citizens of Kazakhstan.
With space enough for 7,000 worshippers, its 40-metre height symbolizes the age of Mohammed when he first had revelations from God, and whose gleaming, 63-metre-high minarets symbolize the Prophet's age when he departed from the world of man.
You can enter the mosque on any day except Friday.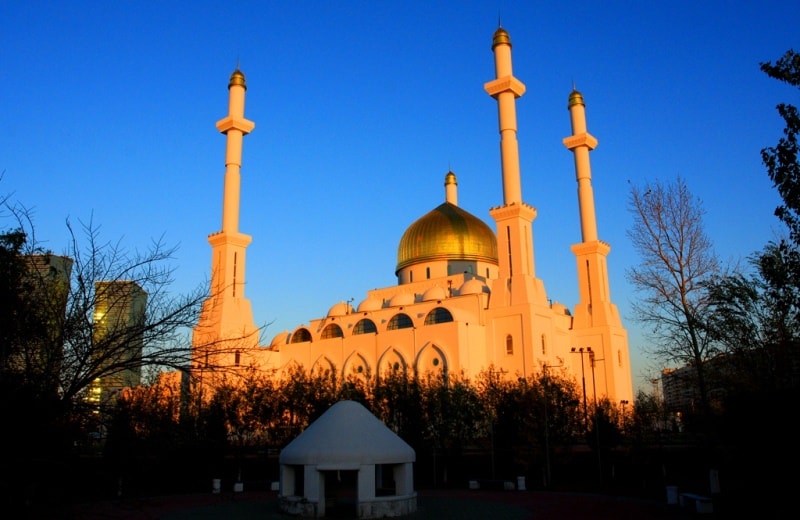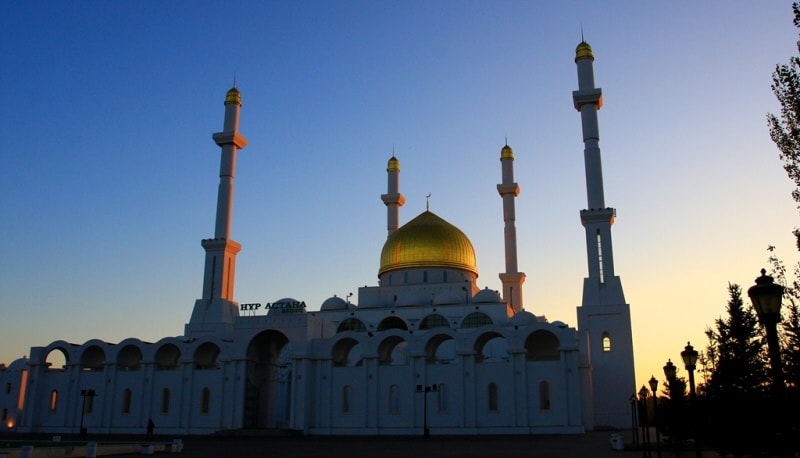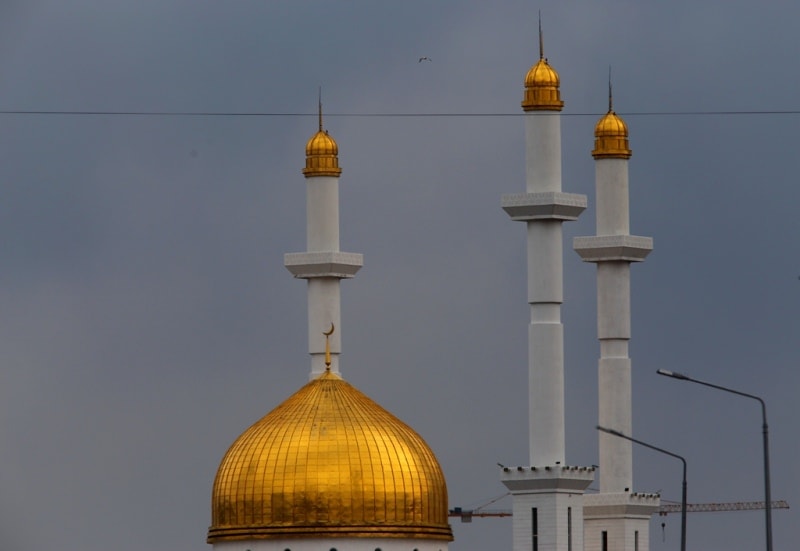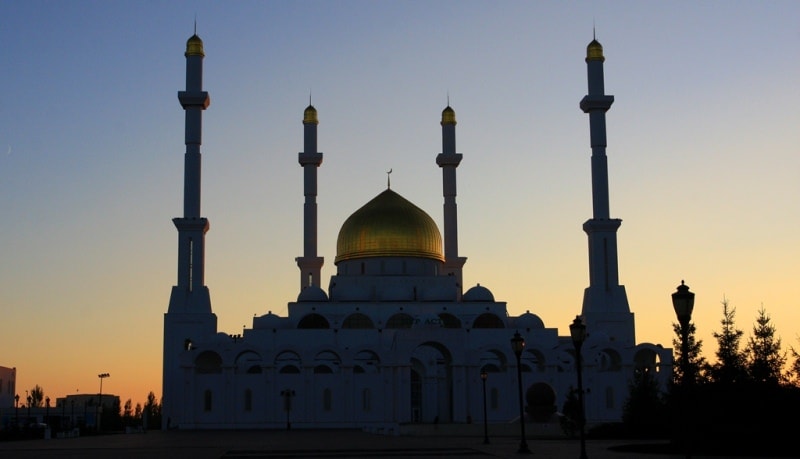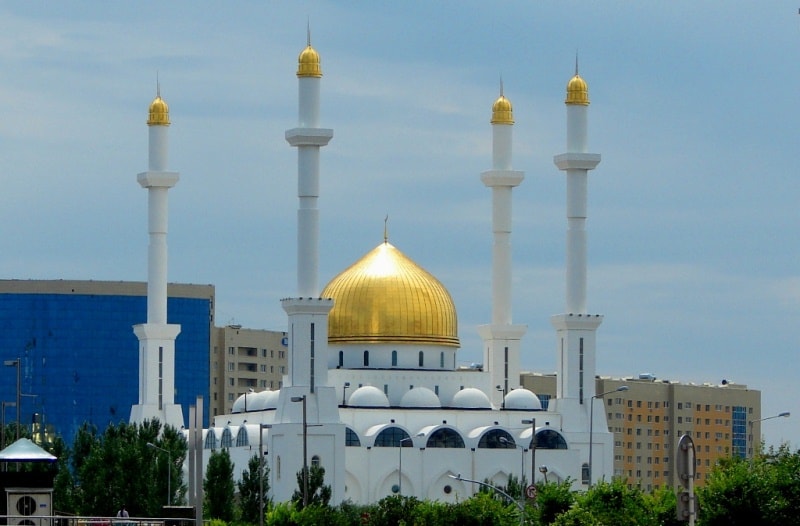 Authority:
The guidebook across Kazakhstan . Authors Dagmar Schreiber and Jeremy Tredinnick.   Publishing house "Odyssey". 2010. 
Photos
Alexander Petrov.