Munayly-Mola deposit.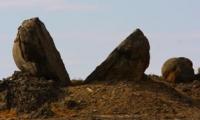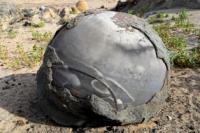 Tour - a trip to Kazakhstan.
"Here are the Saka graves, like smallpox on the brow
And the silence froze in the sunset crystal
And nearby every year
A herd of herds graze
And past like an arrow
The road ran
At Munaila Mola"
Yuri Pastukhov. Atyrau city.
Online Travel Agency of Kazakhstan.
The Munayly-Mola deposit, which contains bitumen, is located 100 kilometers from the district center of Kulsary and 105 kilometers southeast of the Zhanterek railway station in the Zhalyoi district of Atyrau region.
With exaggeration, we can say that this is a field, once there were carried out development as a result of which a huge foundation pit remained with huge spots of frozen bitumen. At the bottom of the pit in depressions, in two places, are small lakes, one of them, about 100 meters long, the other about 80 x 50 meters, the third even smaller.
There is a great shortage of water in this area, and at the beginning of September there were a huge number of migratory larks on the shores of the lakes, who flew here to drink. Also, these lakes are visited by herds of cows and camels, there are many foxes here who successfully hunt larks.
Around is technological garbage, abandoned faulty tools and other related components. But the most interesting thing here is the stone spherical nodules, which, most likely, were turned out of the ground by bulldozers, covered with bitumen with mixed sand.
On some globular nodules, where bitumen with sand separated under the influence of wind, rain and sun, a smooth stone surface opened. In the depressions of the bitumen deposit and in the vicinity of the lake there is a large number of globular nodules.
The nearest globular nodules from here, in a straight line, are 430 kilometers on the Mangyshlak Peninsula. The ball nodules of the Munayly Mola deposit have the easternmost location in Kazakhstan. Small globular nodules are found on the western side of Mount Imankara, where the old and abandoned bitumen deposit is located, on the way to the cave of Imankara.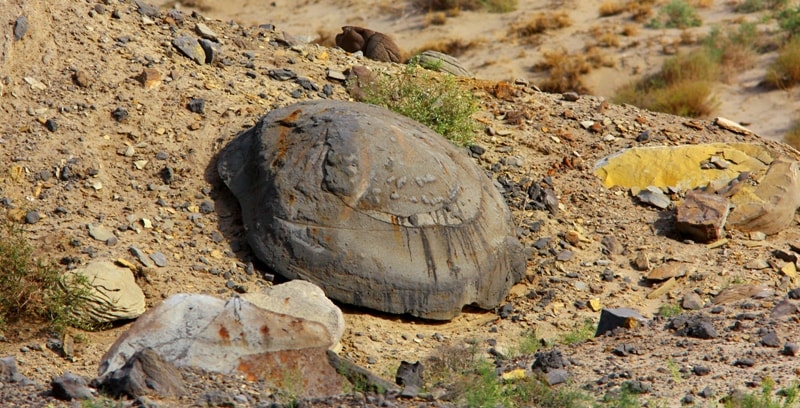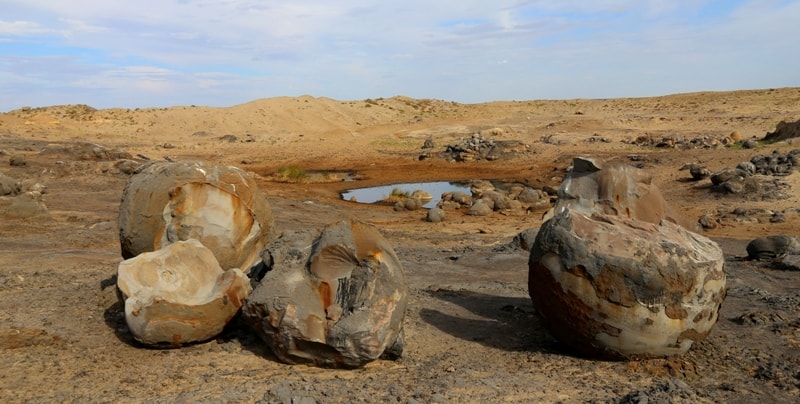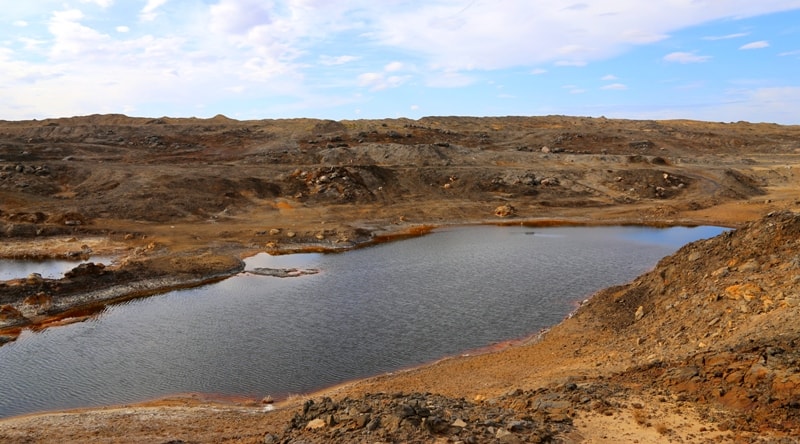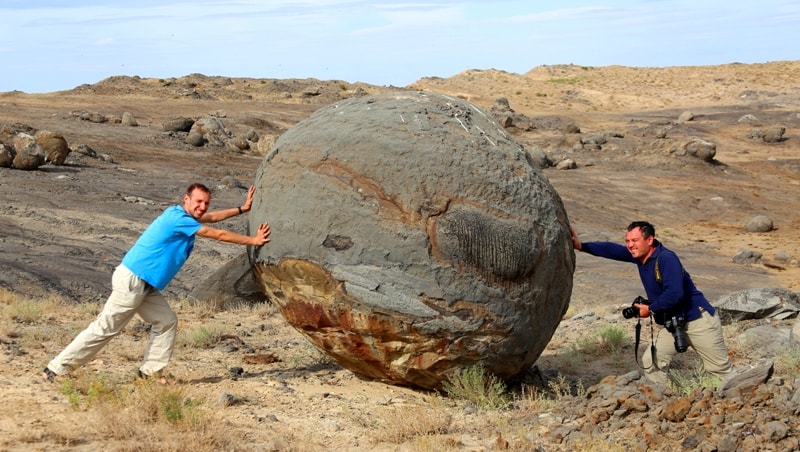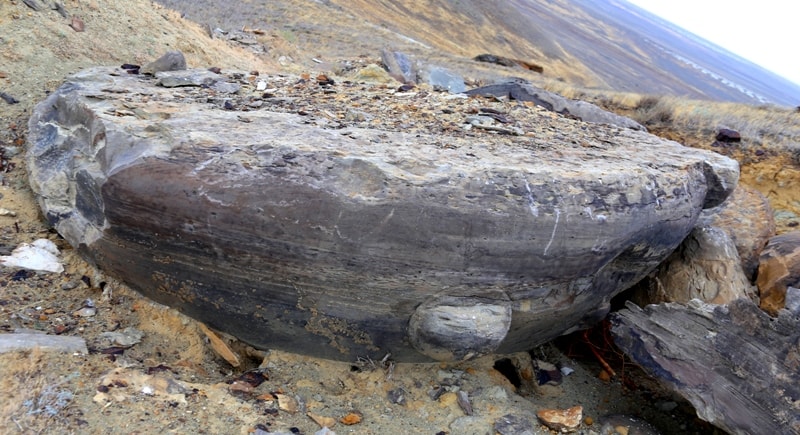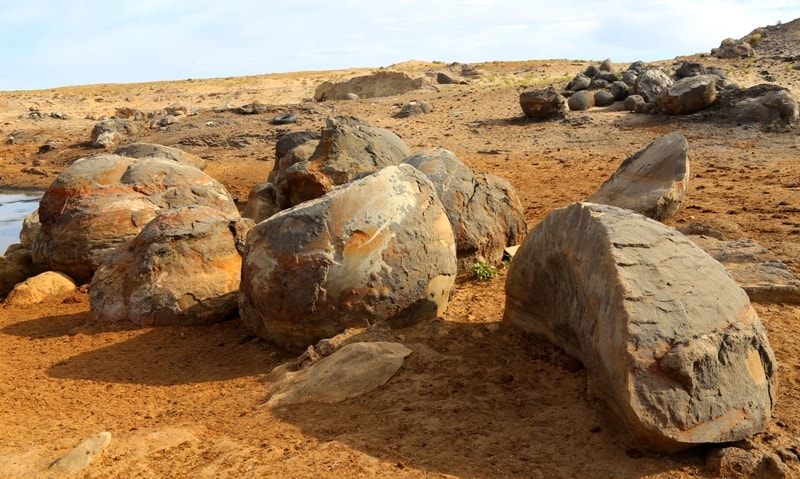 Information and photos:
Alexander  Petrov.