Mosque Mausoleum Ishak Baba.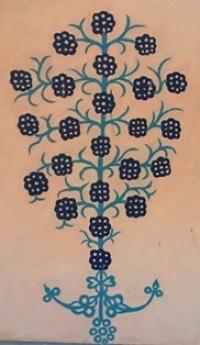 Architectural sights of the Turkestan region.
"The first step - especially for young people with energy and drive and talent, but not money - the first step to controlling your world is to control your culture. To model and demonstrate the kind of world you demand to live in. To write the books. Make the music. Shoot the films. Paint the art" 
Chuck Palahniuk.
A trip from Turkestan to Shymkent.
Mosque-mausoleum Ishak Baba is dated to the XIX century. It is located on the territory of the medieval settlement of Baba Ata, on the outskirts of the village of Baba-Ata in the Sozak region of the South Kazakhstan region.
The construction is connected with the name of the famous medieval preacher of Islam in this area. Built of square burnt bricks in the front masonry. The vaulted ceiling of the portal collapsed. It characterizes the late type of construction embodying the traditional compositional solution of the axial longitudinal complexes of medieval mosques-mausoleums.
It is a 2-domed structure with a step-wise hull revealing the internal structure of volumes and a wide protruding portal part. Dominant importance is given to the volume of the mosque, covered by a sphere with a conical dome on an 8-sided drum.
The main facade is highlighted by a monumental portal, with towers at the corners and 3-tier pylons. The longitudinal-axial planning structure is formed from the hall of the mosque, tombs with a lateral vaulted memorial room and auxiliary rooms.
In the interiors of the mosque and tombs there are arched niches along the square axes in terms of premises and arched sails with cantilevered cellular filling. The walls of the rooms are plastered and whitewashed.
Mihrab niches and a dome frieze are decorated with epigraphic and floral murals made using the "kirma" technique.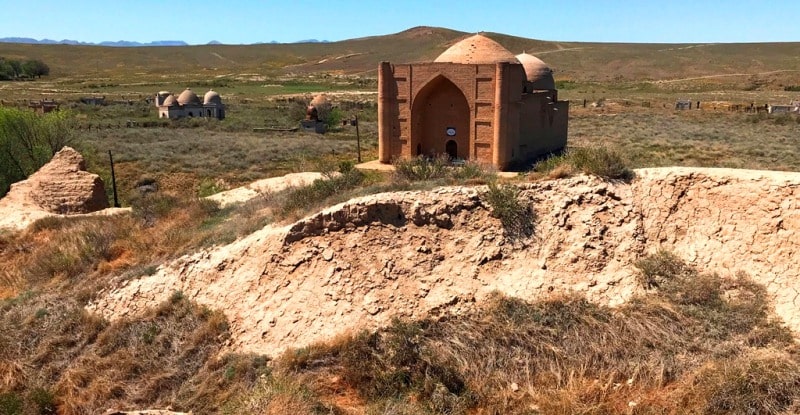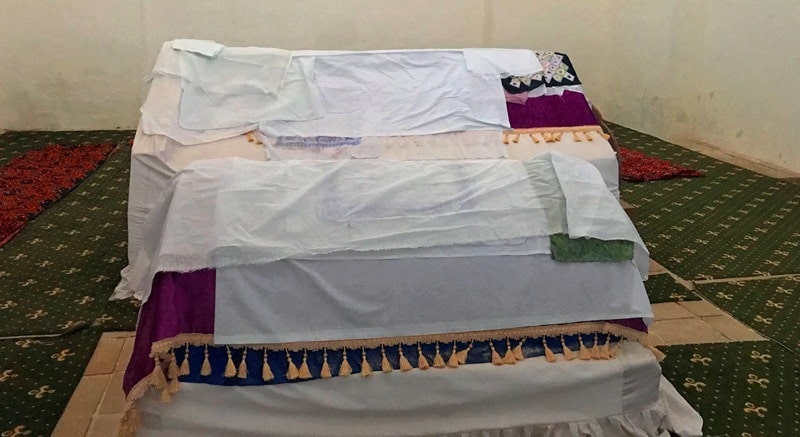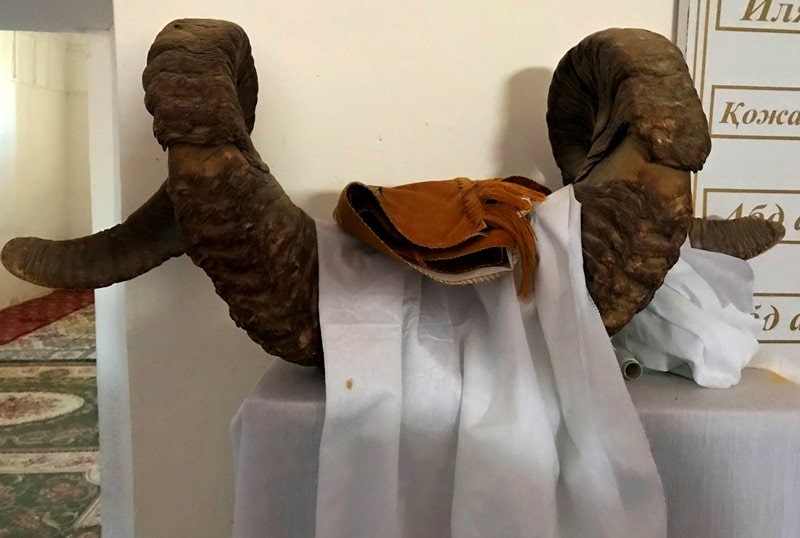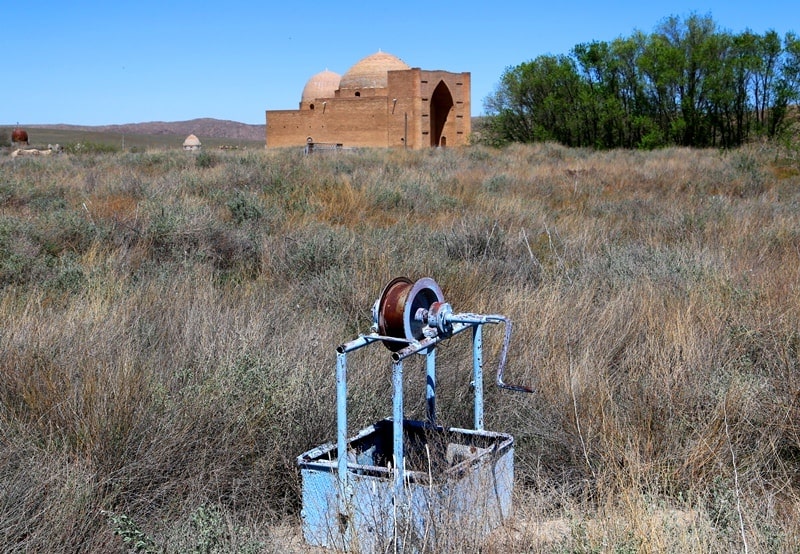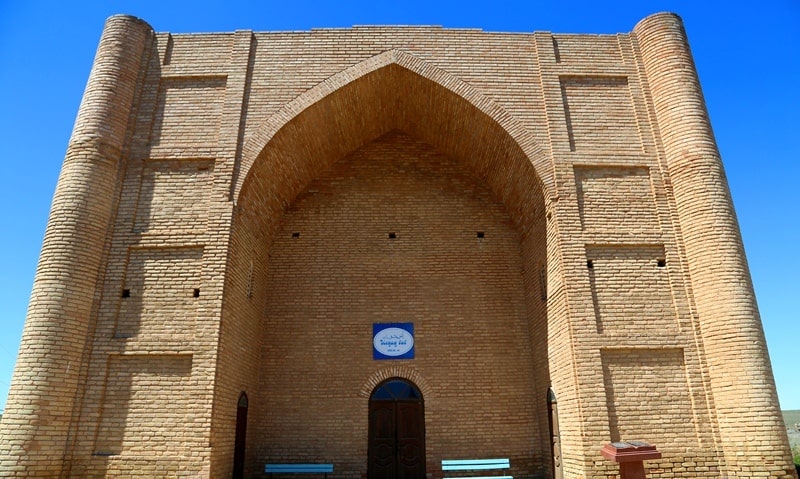 Authority:
The guidebook across Kazakhstan . Authors Dagmar Schreiber and Jeremy Tredinnick. "Monuments of history and culture of Kazakhstan. Shymkent region. Volume 1. Alma-Ata. 1994 year. G.M. Kamalova.
Photos
Alexander Petrov.