Monument earthquake in Ashgabad.
Event monuments of Ashgabad.
In 1948, there was a tragedy in Ashgabat, an earthquake of destructive force, 10 points on the Richter scale, destroyed the city and claimed the lives of thousands of people.
According to the primary information as a consequence of the night tremors 25 - 30 thousand inhabitants of the capital were lost, however.
After more careful investigation of the Turkmen archeologists, it was discovered that the death-toll was much higher, more than 160 thousand victims.
By the fiftieth anniversary of the tragedy, in commemoration of the devastating Ashgabat earthquake's victims, there was installed a memorial complex  in the historical center of Ashgabat.
In the form of a huge bronze bull on the horns of which is the raven globe with a woman holding a small golden child, trying to save him.
Sightseeing tour in Ashgabad.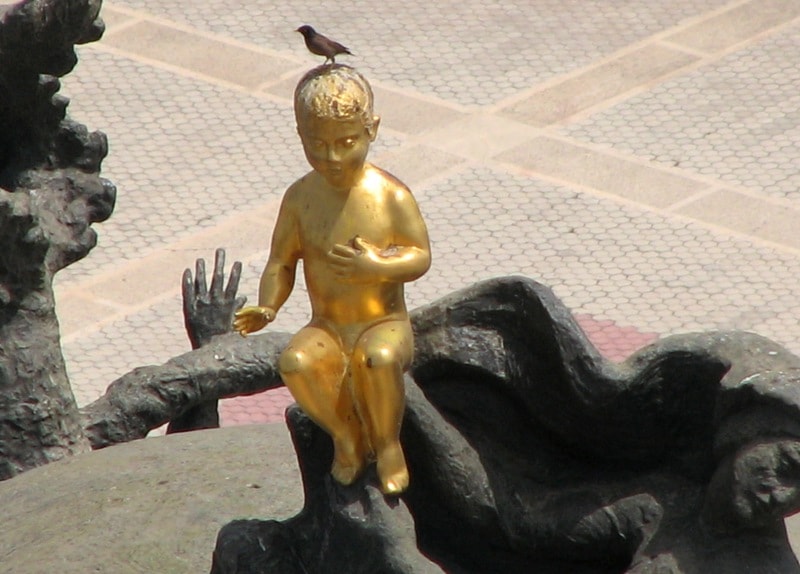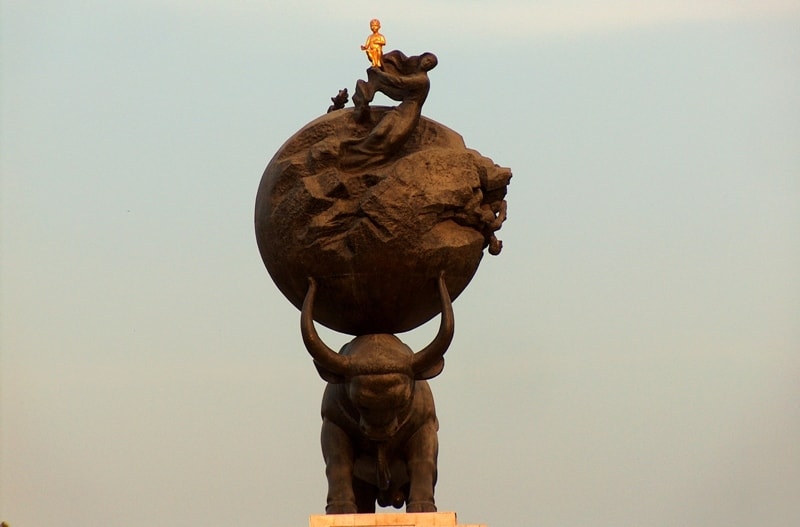 Источник:
http://www.ashgabat.gov.tm