Monument-bust of Kunaev.
Tours of the monuments of Almaty.
"Contentment is the eternal enemy of movement.
The soul to strive for heights.
Gives satiety - satisfaction,
But only to accomplish the feats of achievement!"
Ella Wilcox.
Monuments to outstanding figures of Kazakhstan.
The monument-bust of Dinmukhamed Akhmedovich Kunaev is a monument of monumental art.
Monument-bust to the statesman and political figure of Kazakhstan, twice Hero of Socialist Labor Dinmukhamed Akhmedovich Kunaev (1912 - 1993) a monument-bust was erected in the park at the intersection of Kirov streets (now Bogenbai Batyr) and Karl Marx Street ( now - Kunaev) in 1978.
The bronze bust of D. A. Kunaev, made according to the model of the sculptor T. S. Dosmagambetov, is mounted on a polished granite pedestal (architects A. K. Kapanov, Sh. E. Valikhanov, I. Ya. Tokar, V. B. Dmitrievsky). On the front side of the pedestal is the text: "Kunaev Dinmukhamed Akhmedovich.
Twice Hero of Socialist Labor. " The height of the monument is 4.59 meters.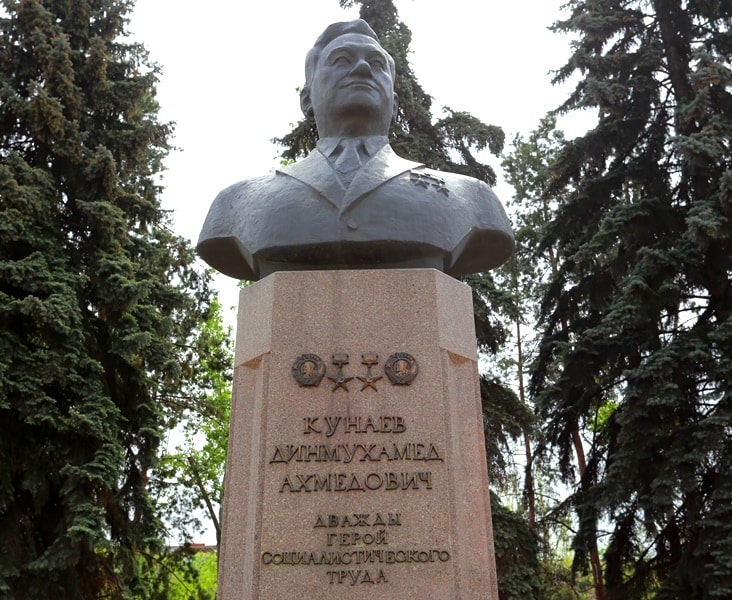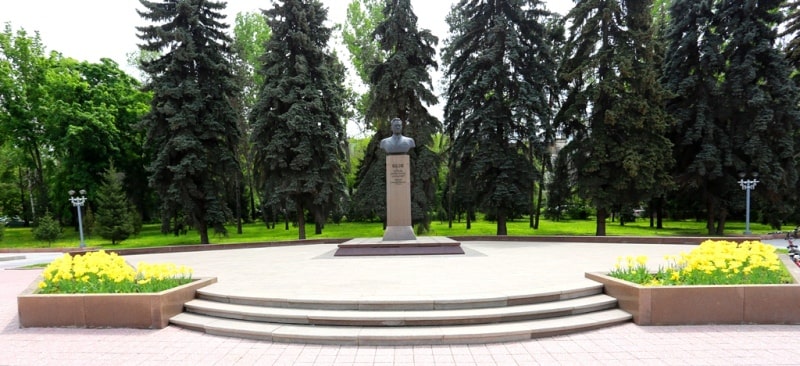 Literature:
Matveeva L.A. Monument to the "Warriors of Kazakhstan."
In the book: Monuments of history and culture of Almaty. The catalog of documents of the Office of Archives and Documentation and the Central Administration of the City of Almaty.-Almaty, Oner Publishing House, 2003, p. 183
Authority:
Vladimir Proskurin (Berlin).
Photos
Alexander Petrov.