Monument-bust of Dzhambul.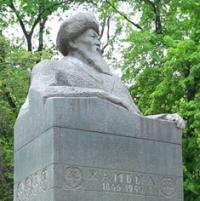 Group sightseeing tours in Almaty.
"A masterpiece is a child who receives a name only after the death of his father"
Adrian Decursel.
Tourism in Kazakhstan.
The monument-bust of Dzhambul, located on Kabanbay Batyr Street, in the square of the Abay Opera and Ballet Theater, was erected in 1971. Monument of monumental art to the Kazakh folk poet akyn Zhambyl Zhabayev (1846 - 1945).
The bust of Zhambyl is made entirely with a pedestal of gray granite according to the model of the sculptor Kh.I. Naurzbaev and architect M.M. Mendikulova. The sculptural image conveys the image of akyn at the time of his creative state.
On the front side of the pedestal is the text: "Zhambyl. 1846 - 1945 ". The height of the monument is 4.55 meters.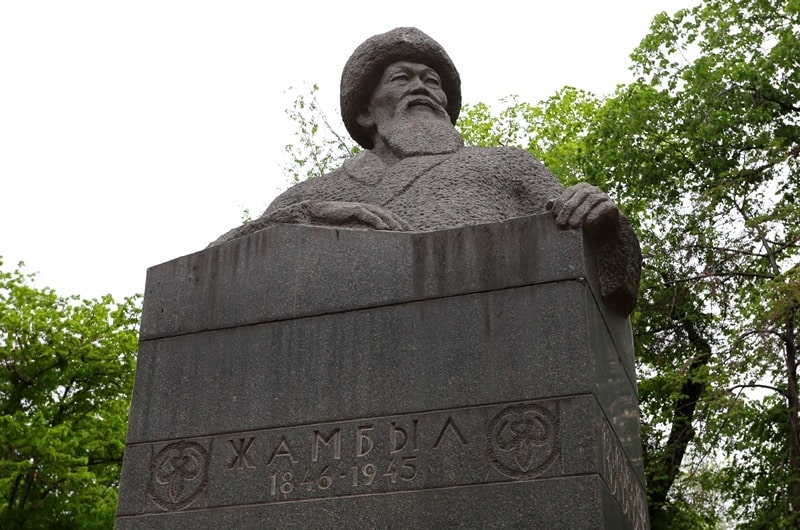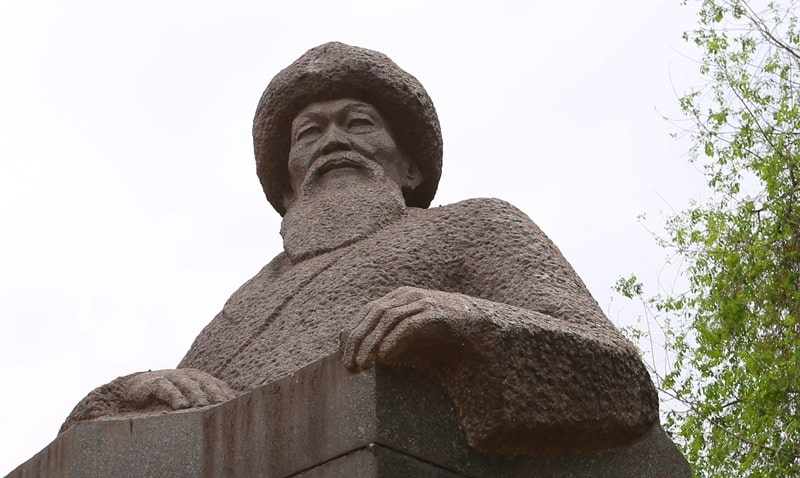 Literature:
Matveeva L.A. Monument to the "Warriors of Kazakhstan."
In the book: Monuments of history and culture of Almaty. The catalog of documents of the Office of Archives and Documentation and the Central Administration of the City of Almaty.-Almaty, Oner Publishing House, 2003, p. 183
Authority:
Vladimir Proskurin (Berlin)