Monument of Abilkhan Kasteyev.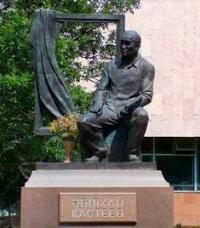 Excursion to the Kasteev Museum.
"All arts are in the study of truth."
Mark Tullius Cicero.
A walk through the halls of the Kasteev Museum.
The monument to Abilkhan Kasteyev was erected on December 27, 2004 in the city of Almaty, on the left side of the Abilkhan Kasteev State Museum of Art for the 100th anniversary of the artist. Sculptor Nurlan Dalbaev.
The figure of a seated one, with an artistic one with a palette and a brush in his hands, is cast in bronze. The composition is presented on a pedestal of red-brown marble. In 2004, an open republican competition was held to prepare the best project for the monument, which was supposed to be installed near the building of the State Museum of Art named after Abilkhan Kasteev in Almaty. The bronze monument was made by the S.M. Kirov.
Abylkhan Kasteyev (Kazakh. Әbіlkhan Kasteyev; January 1, 1904, aul Chizhin, Semirechenskaya oblast, Russian Empire (now Almaty oblast, Kazakhstan) - November 2, 1973, Almaty, Kazakh SSR) - Kazakh painter and watercolorist, people's artist of the Kazakh SSR, founder of Kazakh fine art.
Born in the village of Chizhin near Dzharkent (now the Almaty region). Comes from the Xuan tribe of the Elder Zhuz. From 1929 to 1931 he studied at the art studio of Nikolai Gavrilovich Khludov (then living in Kazakhstan).
Then from 1934 to 1937 he continued his studies in Moscow, in the art studio named after Krupskaya. Chairman of the Union of Artists of Kazakhstan (1954 - 1956). He was a deputy of the Supreme Council of the Kazakh SSR of the 4th - 6th convocations.
He died on November 2, 1973, was buried in Alma-Ata. The most famous works: "Collective farm dairy farm", "Milking of mares", "Cotton harvesting", "Collective farm toy", "Forced abduction of the bride", "Purchased bride", "Golden grain", "Aksaysky quarry", "High-mountain skating rink Medeo "," Turksib "," Talas Valley "," Kapchagai Steppe ".
As well as portraits: Amangeldy Imanov Kenesary Kasymov, Abay, Chokan Valikhanov, Zhambyl. The best and most realistic portrait is considered to be "Portrait of a Mother". Many works of Abylkhan Kasteev can be seen in the State Museum of Arts of the Republic of Kazakhstan in Almaty.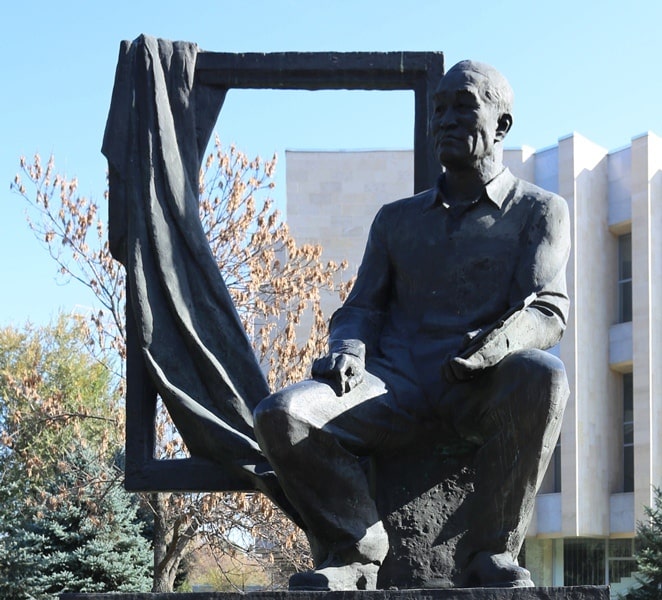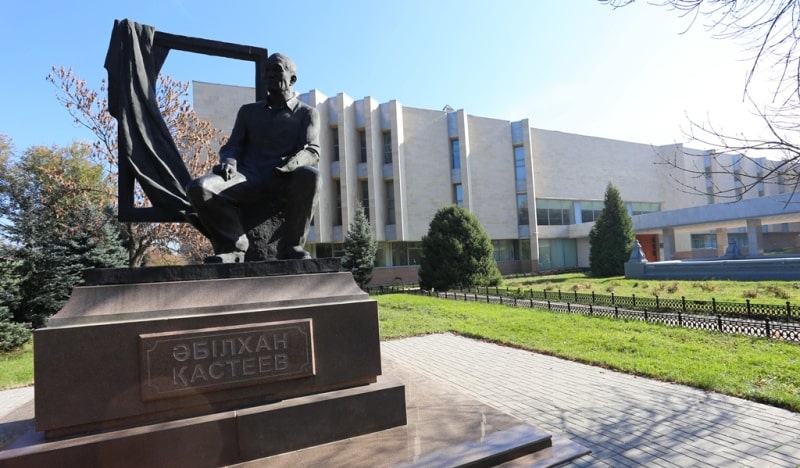 Authority:
Kazakh Soviet Encyclopedia, 1983 3. Set of monuments of history and culture of the city of Almaty Ch. Editor B. G. Ayagan, 2006.
Photos
Alexander Petrov.