Merke River in Zhambyl region.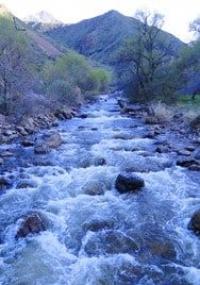 Rest in Kazakhstan.
"A description of a flower with a love of nature far more embodies a civic feeling than a denunciation of bribery, for there is contact with nature, with love for nature"
Fedor Mikhailovich Dostoevsky.
A trip from Almaty to Merke village.
The Merke River flows through the territory of the Merken district of the Zhambyl region, is a right tributary of the Koragata River. The length of the Merke River is 100 kilometers, the catchment area is 645 kilometers.
It starts on the northern slope of the Kyrgyz Alatau, in glaciers, near the Shiman tract, it flows into Koragaty. The valley in the upper part is a narrow gorge, when leaving gop it expands. The food is snow and ice. The average annual water discharge at the mouth is 3.20 meters per second.
Drinking water, soft - a high-water river with a year-round runoff. The floodplain is used for haying, water - for watering crops of sugar beets, fruit and melons. On the left bank of the Merke River is located in the gorge sanatorium "Merke" and lower on the plain part of the village of Merke.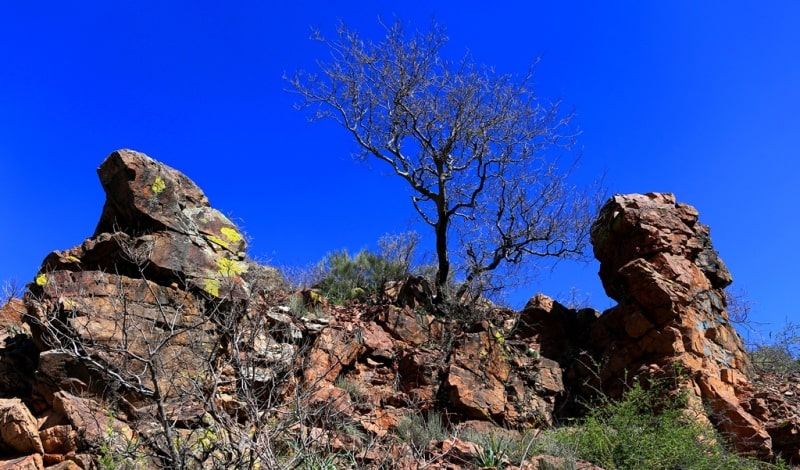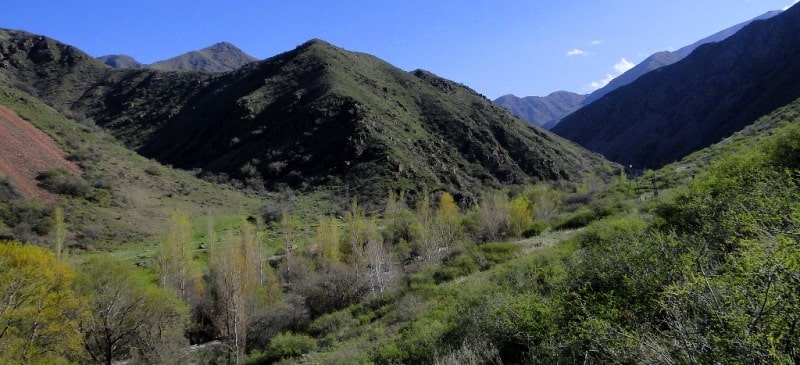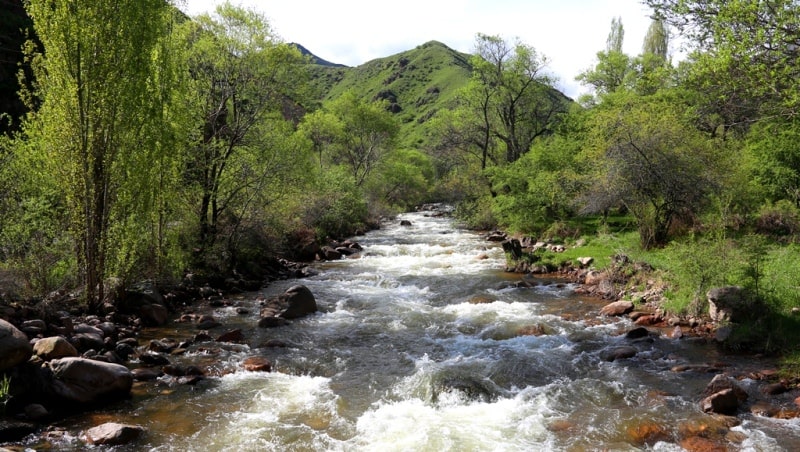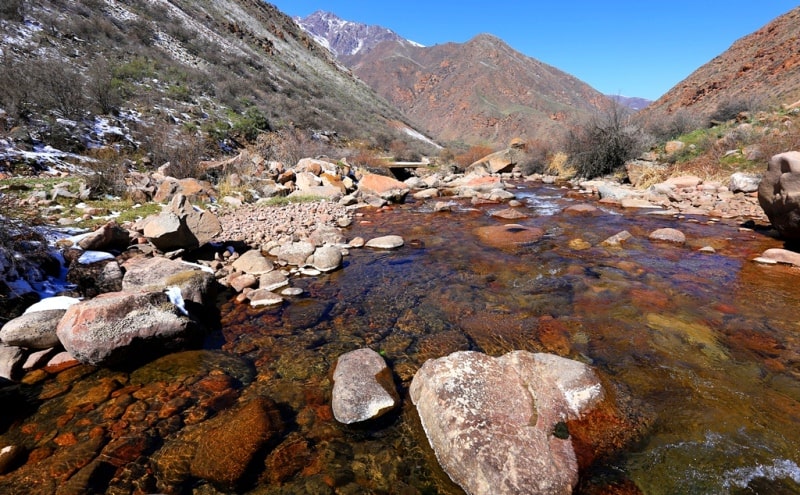 Authority:
Short encyclopedia Kazakh SSR, volume 2, Nature, Alma-Ata, 1990.
Photos
Alexander Petrov.