Makhtumkuli monument.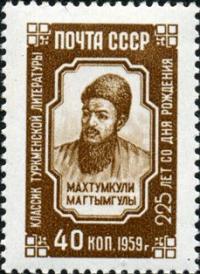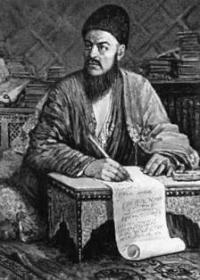 Short trip in Ashgabad.
The monument is established in 1971 in the downtown. The sculptor is V. V. Popov, architects - V. N. Vysotin and V. G. Kutumov.
The monument is made of concrete and a natural stone.
The monument is in Makhtumkuli's square on Makhtumkuli Avenue (the former Svoboda Avenue) and is surrounded with fountains.
It is located opposite to the building of the Ministry of Internal Affairs of Turkmenistan.
Authority:
<https://ru.wikipedia.org