Kurchum ridge.
Where to Go Trekking in Kazakhstan Altai Mountains.
"Sweetness shudders through the land
as if, freed from the heat,
nature'd scooped spring waters in her hand
and splashed her burning feet"
Fyodor Ivanovich Tyutchev. "Summer evening".
Hiking Kazakhstan a trekker's guide to Altai Mountains.
The ridge Southern Altai, is in the southern direction to the Tarbagatai, being at the height from 2200 to 3000 meters above sea level, and the ridge Sarytau. In the north of the mountain Sarymsakty with heights from 3000 to 3400 meters above sea level from which the Kurchum ridge adjoining by the southern spur on the Zaysan hollow branches off.
The Kurchum ridge together with mountains Dzhety-Kizen Southern of Altai, its southern part which limits the lake Markakol from the southeast makes averages. Kurchum  ridge - the ridge in the south of Altai located in the territory of the Kurchum Region of East Kazakhstan region of Kazakhstan. It is stretched between the river Kurchum in the north, the rivers Kalguty and Kaldzhir and the lake Markakol in the south. Extent of the ridge makes about 150 km.
The prevailing heights - from 700 - 1000 meters in the West to 2500 meters in the east. The maximum height - 2645 meters above sea level. The ridge is put by Paleozoic metamorphic breeds. The lower parts of steep slopes of the ridge are covered with steppe vegetation, the replaced different meadows, a northern slope - the deciduous woods.
Height over 2000 meters are covered with the mountain tundra. In a southwest part of the Kurchum ridge more steep and short slopes turned on the southeast are located. From the Kurchum ridge the river Kalguty flowing into the gulf Turangy-Kul follows also in the Zaysan hollow.
The runner lives in the foothills of the southern part of the Kurchum ridge - the area of which is in Manzhouli and Korea. Several individuals of a snow leopard live in mountains of the Kurchum ridge, the red wolf occasionally meets. On steep rocks, in gorges a mountain goat, on slopes - argali.
In a taiga and the Alpine area where groups of rocks meet, the least sharp-toothed deer - a musk deer zhivvt. Its number grows. Occasionally the wild boar comes into the southern mountains from the Zaysan hollow.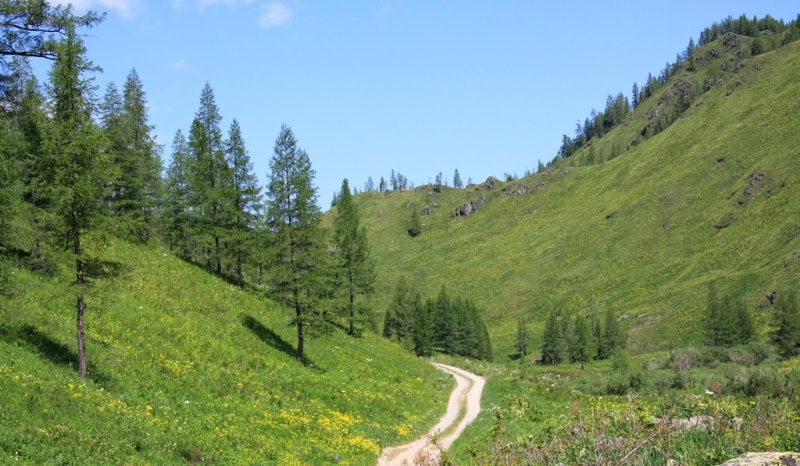 Authority:
Book "Altai Kazakhstan", publishing house Kaynar, Almaty, 1986.
Photos
Alexander Petrov.