Ktaiyrakty mountain range.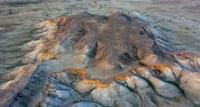 Small Group Hiking Trips on Mangyshlak.
"Vigilantly only one heart. You cannot see the most important thing with your eyes"
Exupery.
Walking Routes Around Aktau.
Ktayairakty mountain range is located 6 kilometers from the southwestern tip of the Northern Aktau ridge of the Zhalshy mountain 312.7 meters above sea level, 7 kilometers northeast of the northern slopes of the Western Karatau ridge, 9.7 kilometers southeast of Sherkala mountains, 10.9 kilometers north-west of the village of Shetpe in the Mangistau region of the region of the same name.
The northeastern part of the Ktayayrakty massif is elevated and has a height of 311.2 meters above sea level - Mount Ktayayrakty. The total length of the massif from north to south is about 1.5 kilometers. The length of the eastern part of the massif, from the southern part of the cliffs to the northern part, is 1132 meters.
The greatest width, in the central part of the massif, is 690 meters. The perimeter of the mountain is 3257 meters. To the north, in the form of a ridge, a little more than 500 meters long, a branch departs from the main massif, which ends with separate remnants.
The main massif of Ktayayrakty consists of cliffs that break off in all directions. The entire massif consists of destroyed and swollen chalk rocks. The mountain massif of Ktaiairakty consists of small residual, picturesque groups.
The massif is composed of Upper Cretaceous rocks, clays, sandstones, marls, limestones.
Geographical coordinates of Ktaiairakty mountain range: N44°14'07.03" E52°07'34.14"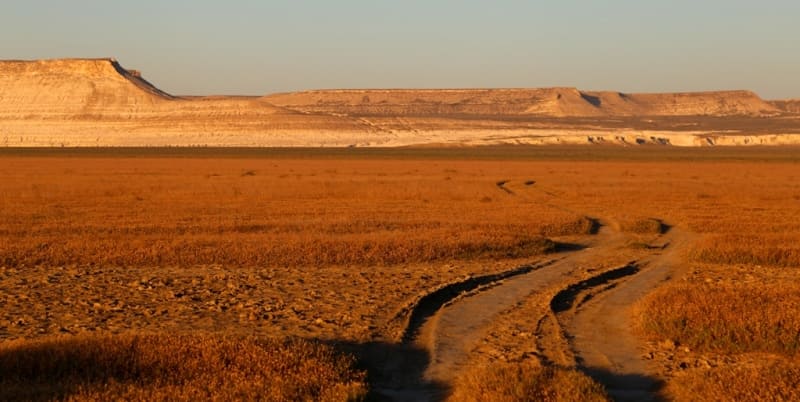 Authority and photos by
Alexander Petrov