Khudjandi a monument.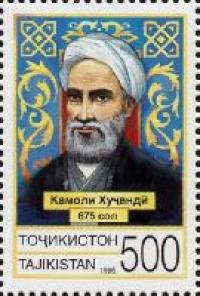 Excursions across Khudjand.
Monument Kamol Khudjandi is established in 1996 in honour of the 675 anniversary from the date of a birth of the poet in city of Khudjand Sogs of provine of Tajikistan. The monument is located on the area of "The Star of Khudjand» in the city of Khudjand.
The basic idea is to pass its image as the thinker, the philosopher and to show its private world. On a background the wings personifying sanctity of the person and simultaneously designating wings of inspiration of poetry are represented.
The poet is represented barefooted, sitting and with grief peering afar, there, where there was its native house. Barefooted legs, the love of the poet to wanderings symbolizes. Two huge covered behind its back personify passionately poetry and sanctity of the person.
The person of the poet is turned on a place of its birth and aside a sunset. The author - the artist and sculptor K.N.Nadyrov.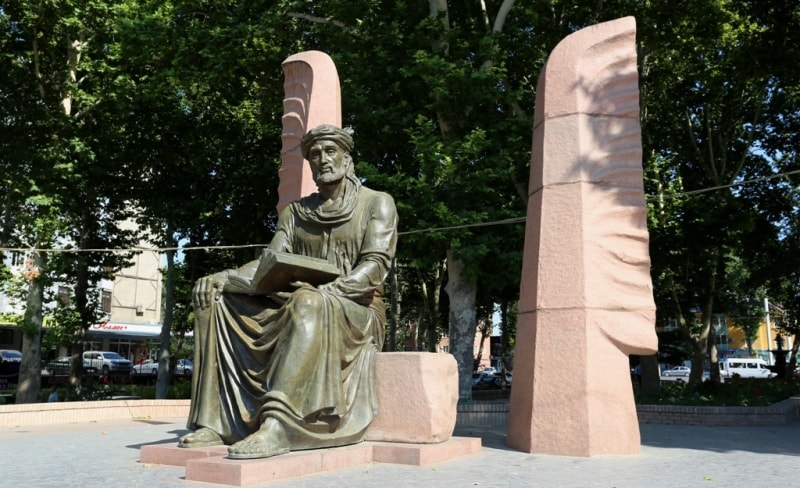 Authorship:
The Tourist guidebook on monuments of Khudjand. 2012.
Photos
Alexander Petrov.