Kapshagay reservoir.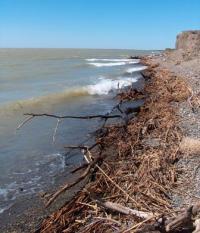 Classical to Kazakhstan.
"Two things control men`s nature, instinct and experience"
Blaise Pascal.
Tours and trip to Kapshagay reservoir.
Kapchagai reservoir. The water supply was begun in 1970. The total capacity of the reservoiris 28,14 billion cubic metres. The length is 180km, the max width is 22km; the area is 1847sq.km; the max depth is 45m the medium depth is 15,2m.
The length of the dam is 470 - 270m, the height is 50 - 56m, the width is 450 - 270m. The Kapshagay Reservoir is like the Riviera for Almaty's residents. It can be reached by bus from the Sayakhat central bus station or with a rented ear.
It takes more than an hour to reach the town of Kapshagay (the original aul was a residential centre for workers who built the Kapshagay dam here in the 1960s and 70s); pass through it, then cross the dam for 20 kilometres in the direction of Taldykorgan.
ust over two kilometres after crossing a railroad, you Turn right and enter the Zona otdykha. Here, a small payment gives you access to a water wonderland crowded witli leisure seeking city dwellers, where resort-style waterskiing, banana boating, swimming and beach volleyball is the Kapshagay is enjoying a building boom.
A government decision in 2006 forced the move of all Almaty's casinos to Kapshagay, and a massive, multi-million dollar Las Vegas-style entertainment complex is being developed. A swimming and leisure resort called Zhanga lie - boasting at least 42,000 hotel rooms - is be built on 11 million square metres (2718 acres) on the northwest bank, and gamblers from China, Russia, India, the Arab stales and Europe arc expected to spend their money in this new "Kaz Vegas".
(A new airport will be built to ensure their comfortable arrival) order of the day. In most places the water is rather shallow, so you have to walk far out to swim. An American investor, Mark Advents OZ Companies from Florida, has been advising since 2009: four completely new towns, with a total of several hundred thousand inhabitants, are planned between Almaty and the pleasure metropolis "OZ", thus channelling the furious growth of Almaty.
Should these plans come to fruition, the future will see a huge urban conglomeration where at present the steppe stretches away left and right of the road. Those who cannot wait for the development of these ambitious plans can relax in the Marine Club & Esperanza in Kapshagay, 12 Turistov St.
Many travel agencies offer other accommodation on the lake at reasonable costs, bur there are limits to their comforts, and mosquito repellent is essential.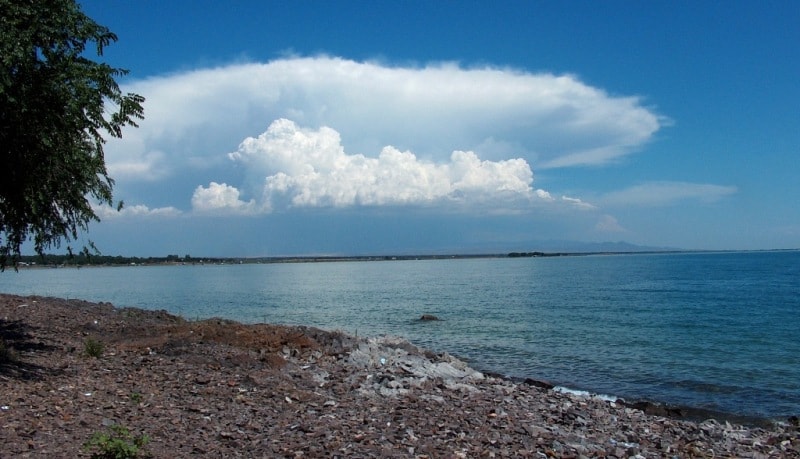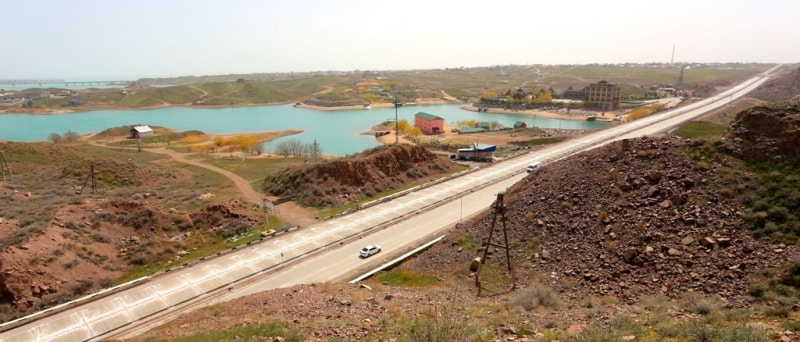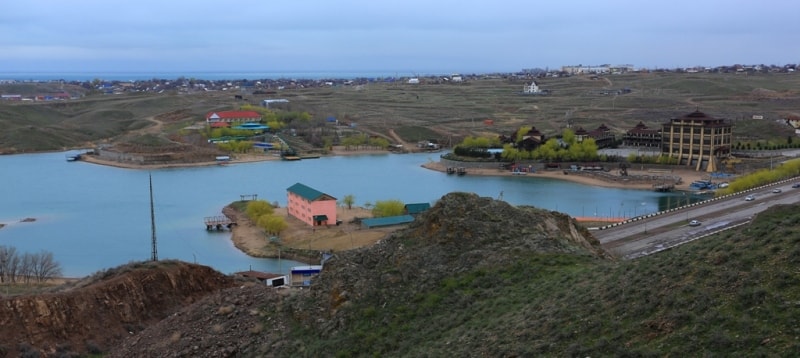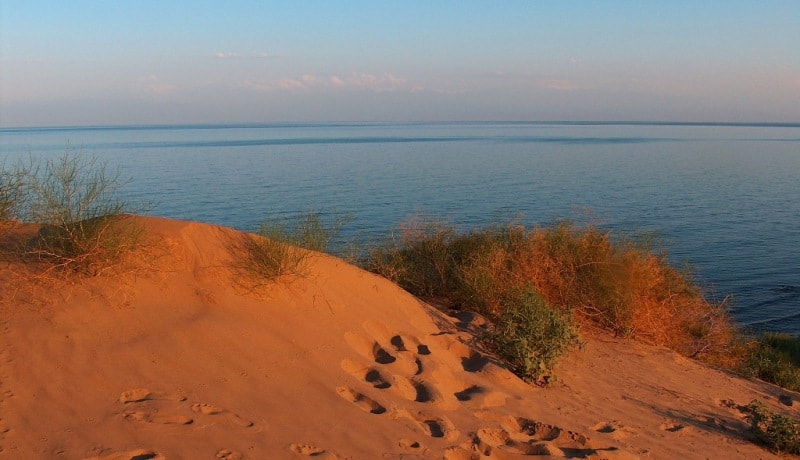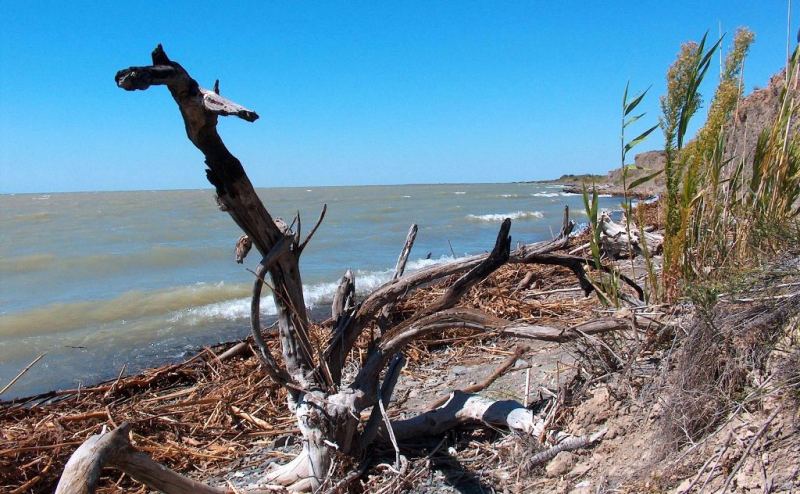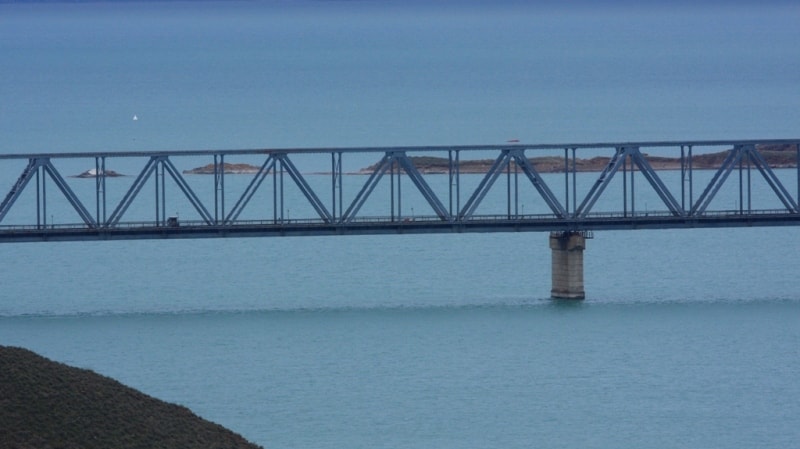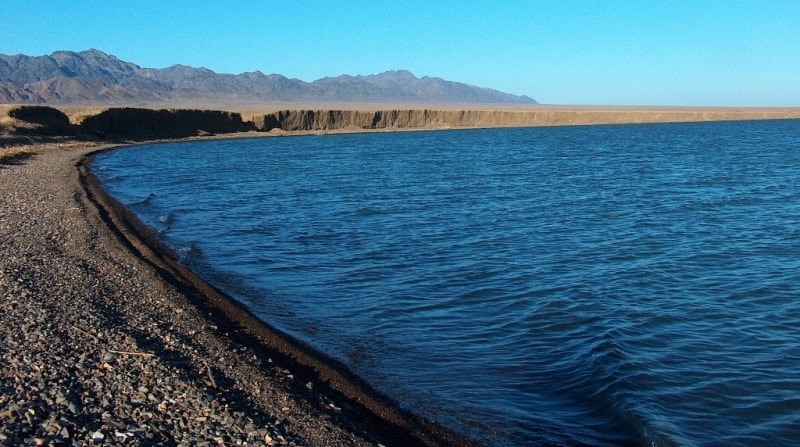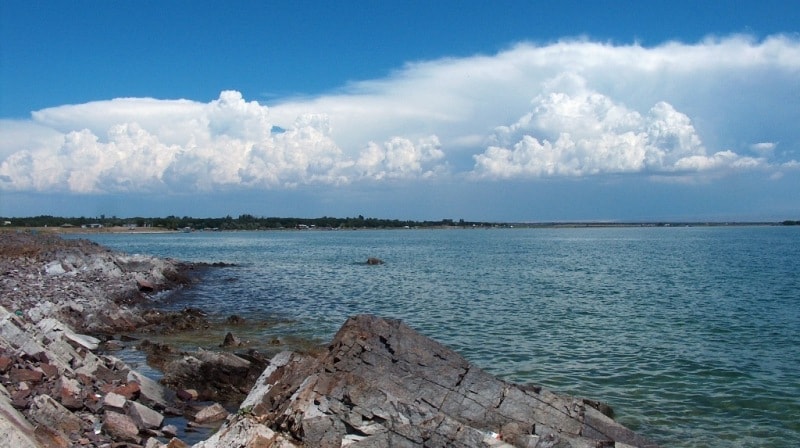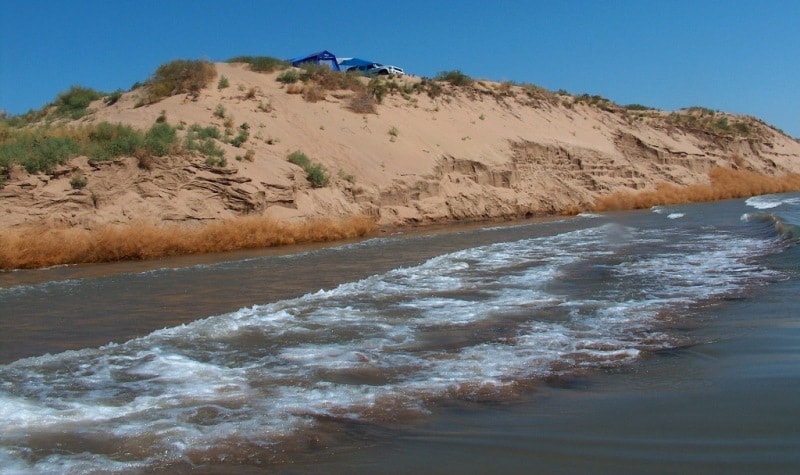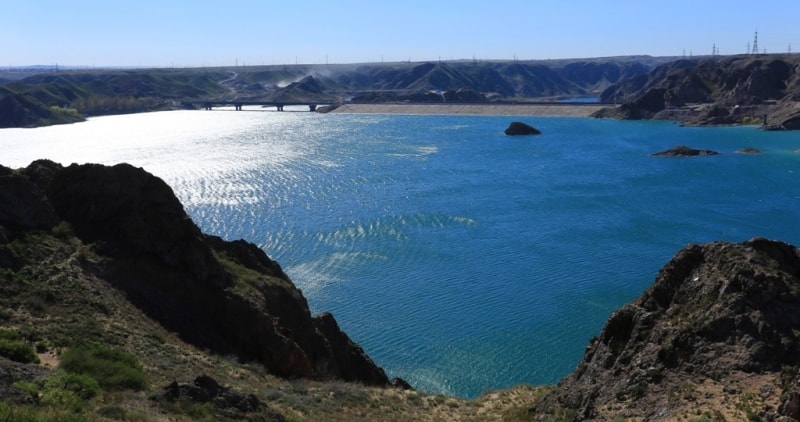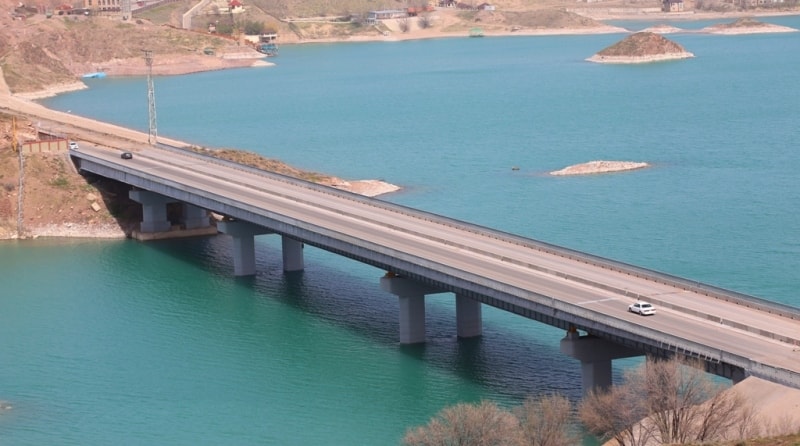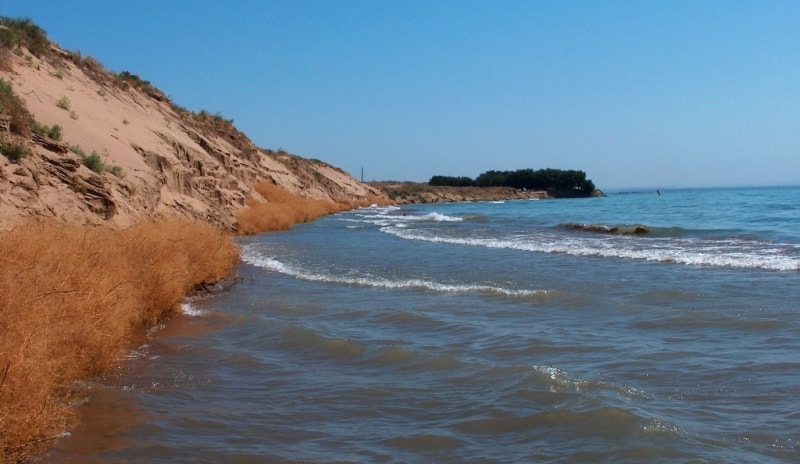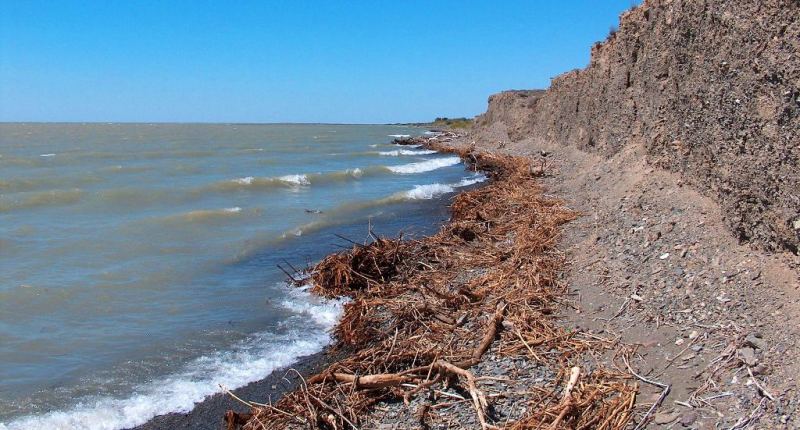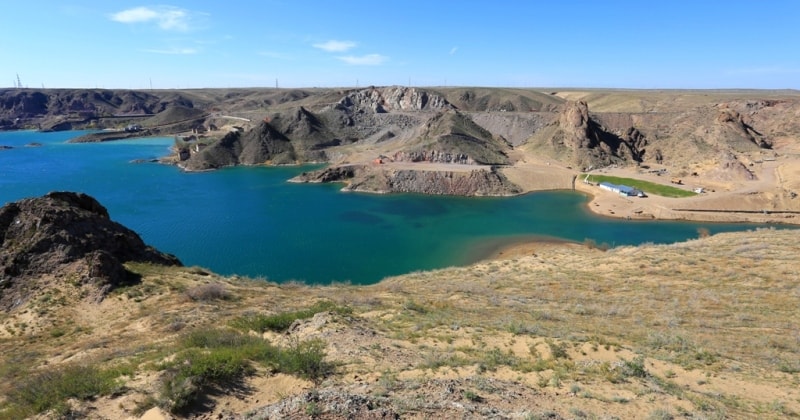 Authority:
The guidebook across Kazakhstan . Authors Dagmar Schreiber and Jeremy Tredinnick.   Publishing house "Odyssey".2010. 
Photos
Alexander Petrov.