Kamensk plateau in Almaty.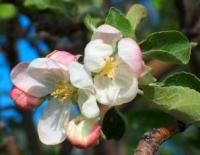 Informative travel to Almaty.
"It is untrue that equality is a law of nature. Nature has no equality; its sovereign law is subordination and dependence" 
Luc de Clapiers de Vauvenargues.
Features of a travel across Kazakhstan.
The Kamensk plateau the small mountain height located on a northern slope of Zayliysky Ala-Tau in Medeu district, Almaty region, in the south from Almaty. Extent of the Kamensk plateau from the East from the river Remizovka on the West to the river Esentay makes 2 kilometers.
Plateau extent from the South on the North 3 kilometers. The Kamensk plateau is at the height of 1100 - 1350 subway above sea level. The plateau is covered with small mount, hills, valleys of the small rivers. Favorable climatic conditions predetermined development of resorts and resort home here.
Kamensk plateau area of skilled gardening, collective seasonal dachas. On the Kamensk plateau there is oldest sanatorium of Kazakhstan "Kamensk plateau" opened in 1932. The sanatorium "Kamensk plateau" is the best sanatorium of Kazakhstan in which complex rehabilitation with pathology of lungs and bone articulate system is carried out.
Before the Great October revolution the territory of sanatorium "Kamensk plateau" belonged to the Cossack general Bychkov G. P. where there was an orchard and the decorative park. After the revolution in the territory there was a zoo technical school.
In 1930 the institute of balneology organized an expedition under the leadership of professor Korostelev A. P., which the climatic features of the area on the climatic factors reminding the well-known resort of Abastumani.
In 1932 - 1936 the sanatorium "Kamensk plateau" was seasonal, and since June, 1936 year-round. In days of the Great Patriotic War during the period from 1941 to 1945 the sanatorium "Kamensk plateau" worked evacuation hospital for wounded soldiers.
In 1957 in sanatorium there were 150 beds in 1970 - 220 beds. Till 1992 the Sanatorium was republican value, since January 1, 1992 by order of the Ministry of Health No. 562 of 05.10.1991 the sanatorium "Kamensk plateau" is transferred to the jurisdiction of City public health department of Almaty.
Authority:
Alexander Petrov, "Dictionary reference of climbing, tourist and local history terms". Zhizdybayev T. K. of Almaty, 2004. http://kamplato.kz/about
Photos
Alexsander Petrov.