Fortification of Turkestan.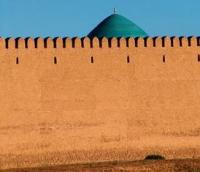 Religious tours to Turkestan.
"If diversity is a source of wonder, its opposite - the ubiquitous condensation to some blandly amorphous and singulary generic modern culture that takes for granted an impoverished environment - is a source of dismay. There is, indeed, a fire burning over the earth, taking with it plants and animals, cultures, languages, ancient skills and visionary wisdom. Quelling this flame, and re-inventing the poetry of diversity is perhaps the most importent challenge of our times" 
Wade Davis.
Phototours on architectural sights of Turkestan.
The fortification in Turkestan, around a citadel, Rabat and Ahmed Yasavi's hanaka is dated XV-XIX century of century. The monument represents citadel wall fragments. Walls obrayozovyvat a pentahedron with the parties about 150 m which adjoined east part of city walls.
The remained sites of a wall are built from an adobe brick to height to 10 m. The top is finished by loopholes and teeth. The fighting courses with ladders are arranged in the 19th century. The tower is round, with internal pomeshcheyoniy, the blocked frame flooring of a funktsioyoniroval as a buttress and as a fighting post.
Defensive walls of Turkeyostan changed: early of clay, late - from a large brick. In a wall fittings in the form of the powerful horizontally laid wood trunks are found, in the basis waterproofing laying is laid. At a rasyochistka of walls stone kernels from 3rd to 10 cm in the diameter are found, some have cone-shaped processing for installation in the throwing device.
Ditches and bridges of the Turkestan fortifications of an utrayochena. From the 2nd half of the 19th century city walls, having lost defensive value, quickly collapsed. The remained fragments in town-planning structure of Turkeyostan correspond to the period of the XVIII - XIX century of century.
Wall fragments in 1980 are restored.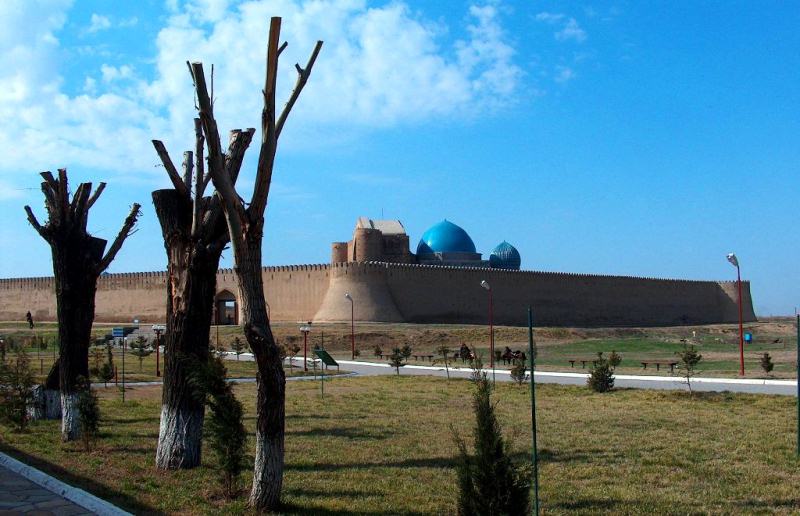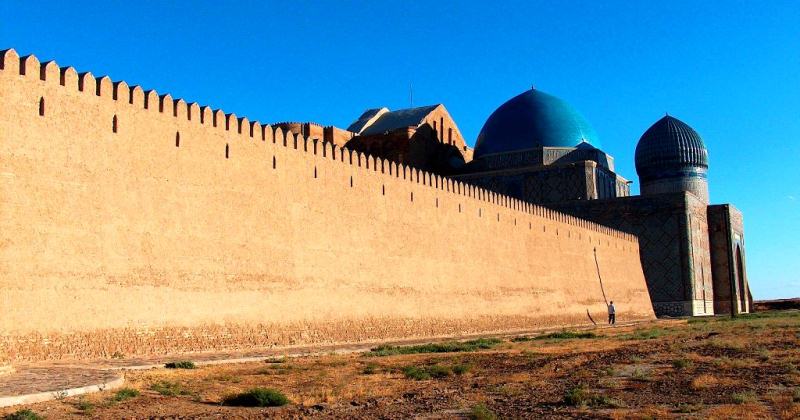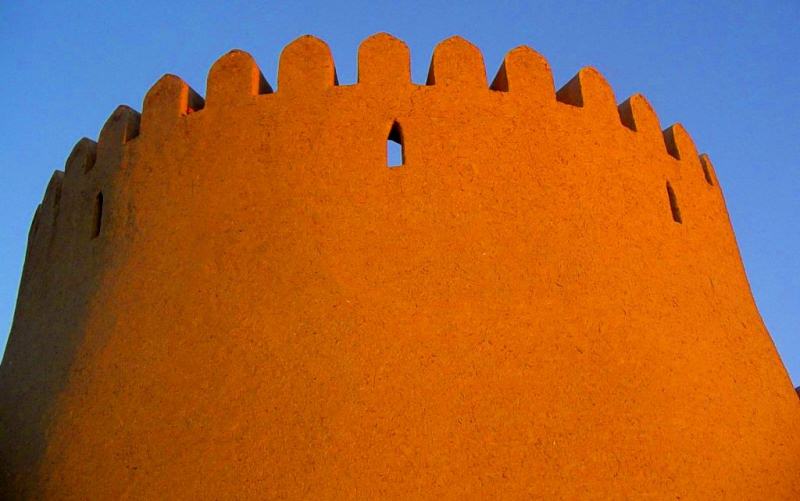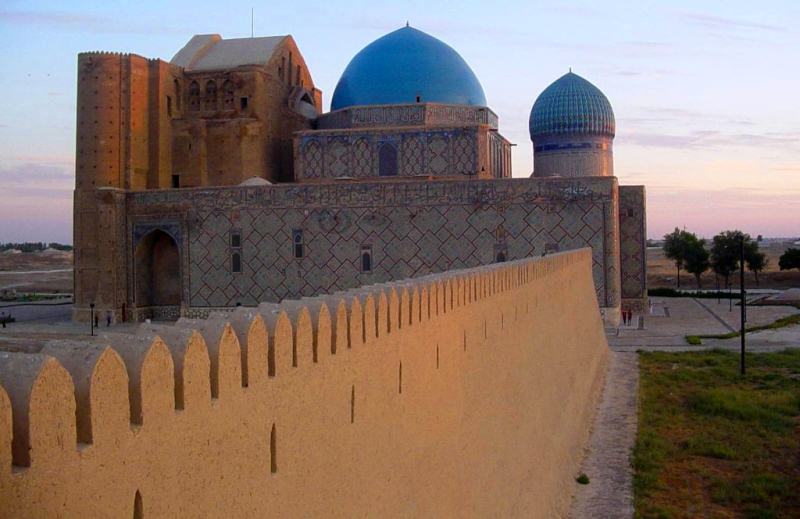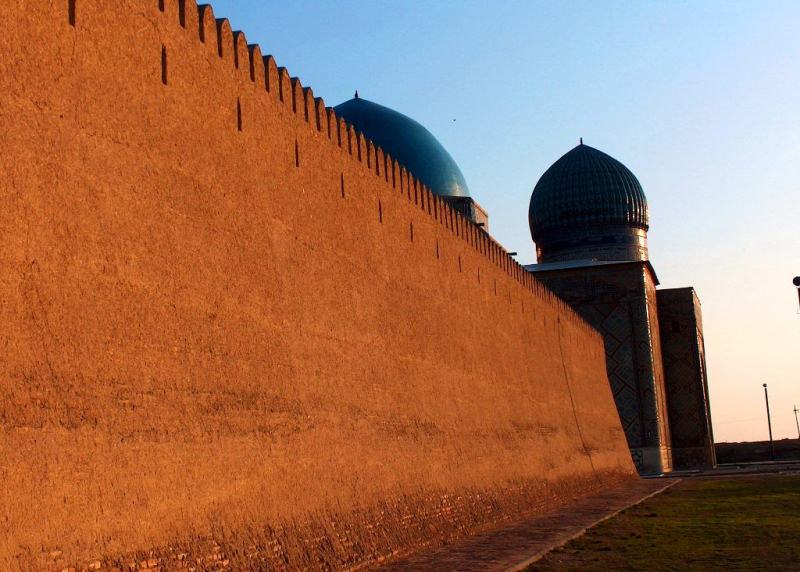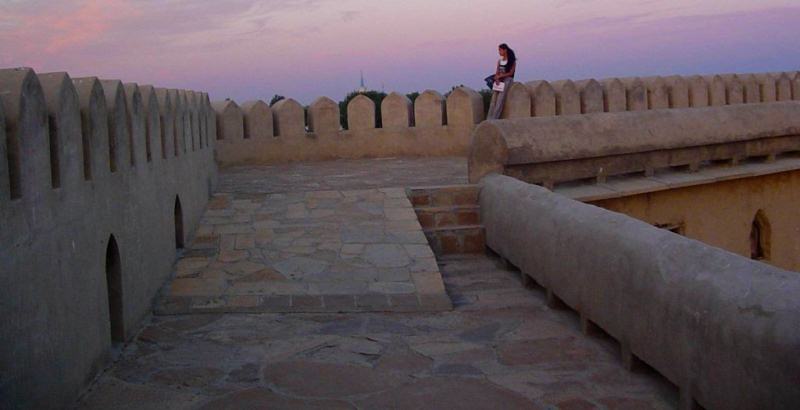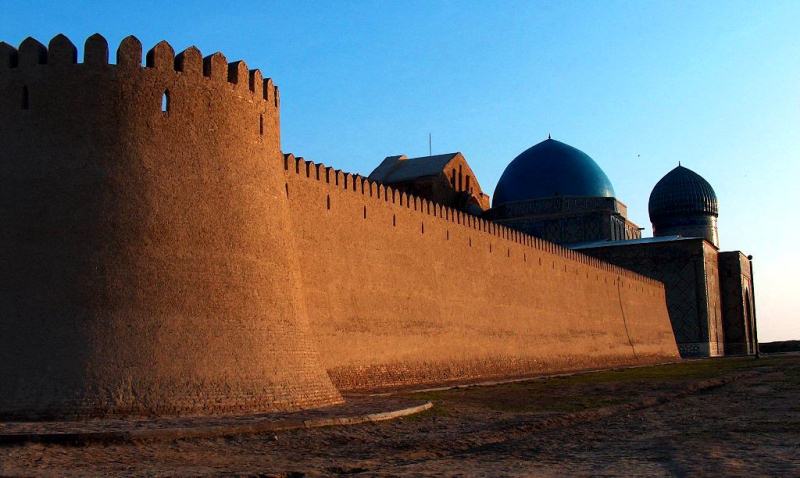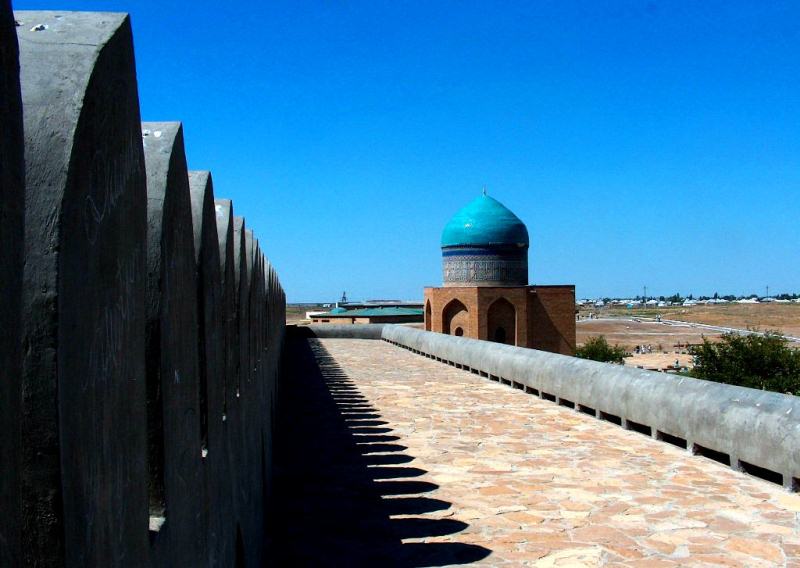 Authority:
Arch of historical and cultural monuments of Kazakhstan. Southern Kazakhstan area. Volume 1. Alma-Ata. Main editorial office "Kazakh of an Entsiklopediyasa", 1994. Author of article E.G. Malinovskaya.
Photos
Alexander Petrov.