Domalak ana mausoleum.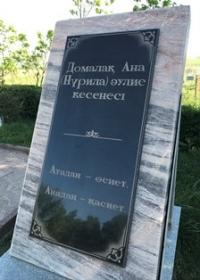 Excursion to Domalak ana mausoleum.
"That was the day the ancient songs of blood and war spilled from a hole in the sky
And there was a long moment as we listened and fell silent in our grief
and then one by one, 
we stood tall
and came together
and began to sing of life and love and all that is good and true
And I will never forget that day when the ancient songs died because there was no one in the world to sing them" 
Brian Andreas.
Private Monuments Tour in Kazakhstan.  
The Tomb of Domalak ana (early XXth century) was erected in the steppe not far from Turkestan in honour of a holy woman and clairvoyant named Domalak ana. The mausoleum Domalak ana - architectural monument ХІ of a century.
The monument is located in the Southern Kazakhstan area, on the southern slope of Karatau, in the valley of the river Balabogen. The mausoleum is built over Nurila Ali Sylankyza's grave, in the people known as Domalak ana.
Domalak ana younger spouse Baydibek of at a. The monument is built originally up in 1456 in the form of the 4 the mausoleum, wall with domes. Within the XI - XV centuries the mausoleum Domalak ana was several times restored.
The monument put at the beginning of the XX century has the round form, with six niches, with a dome over the main construction. The mausoleum which is again restored in 1957 Domalak ana at a did not remain.
In 1996 the laying from white is made turn into stone, delivered from Mangystau. Mausoleum height Domalak ana of 12 meters, eight dome is on the main construction. According to the legend, in the mausoleum Domalak ana is two sacred stones between which there can pass only a just person.
The mausoleum took a present form in 1996, after fundamental restoration on the project. On the plain which is surrounded with the Blue Mountains its majestic pale dome is from everywhere visible. A modem memorial in white marble was built on the site of the old tomb in 1996.
Two stones which formerly stood on the grave are considered holy, and pilgrims will assure you that only a righteous person can pass between them.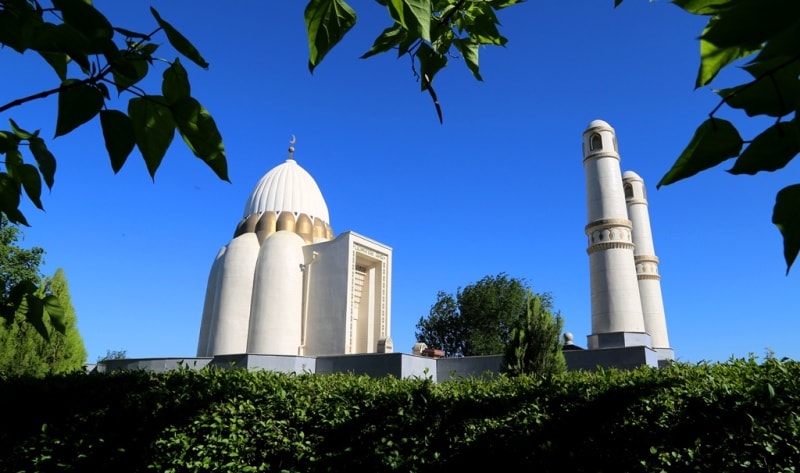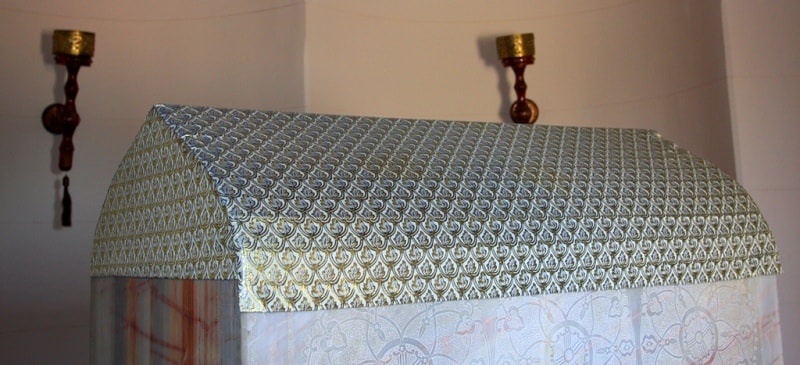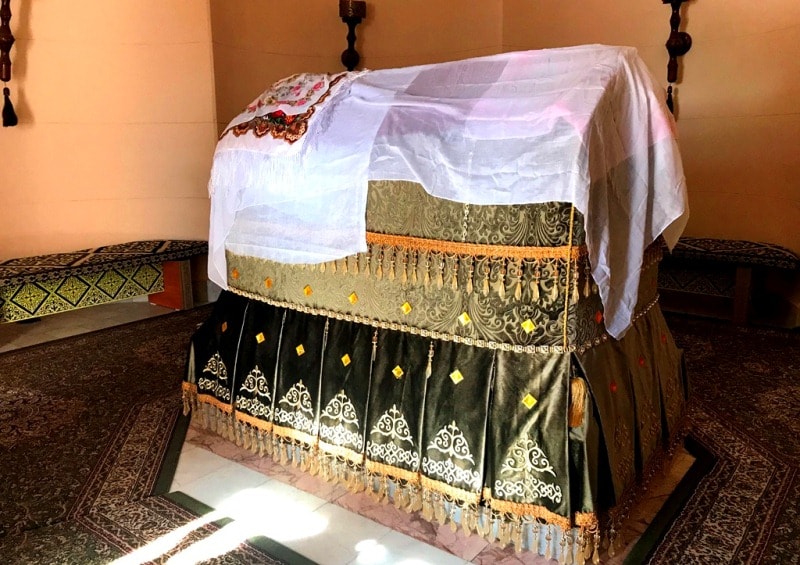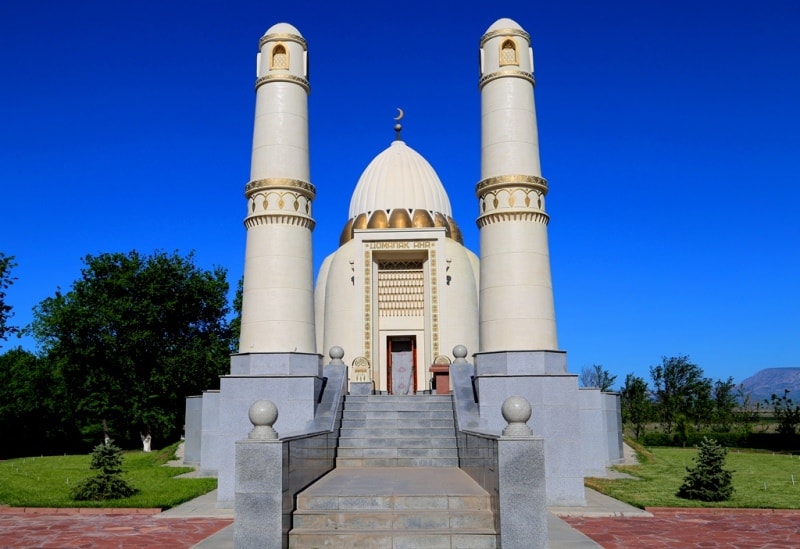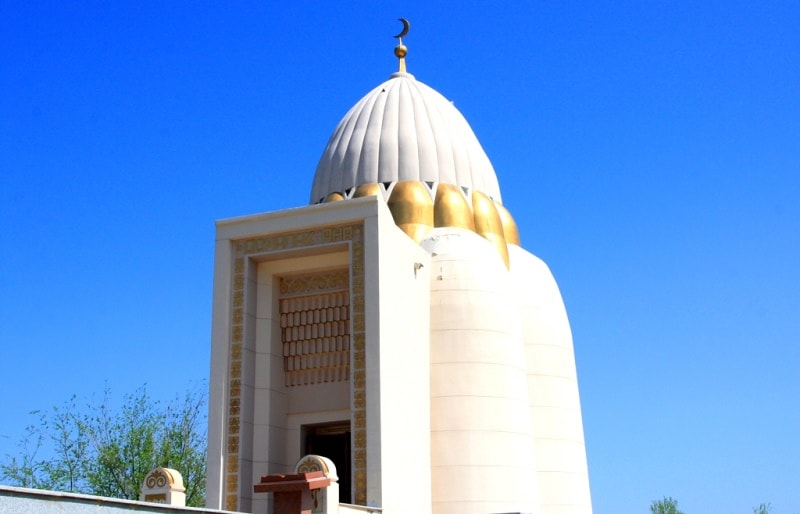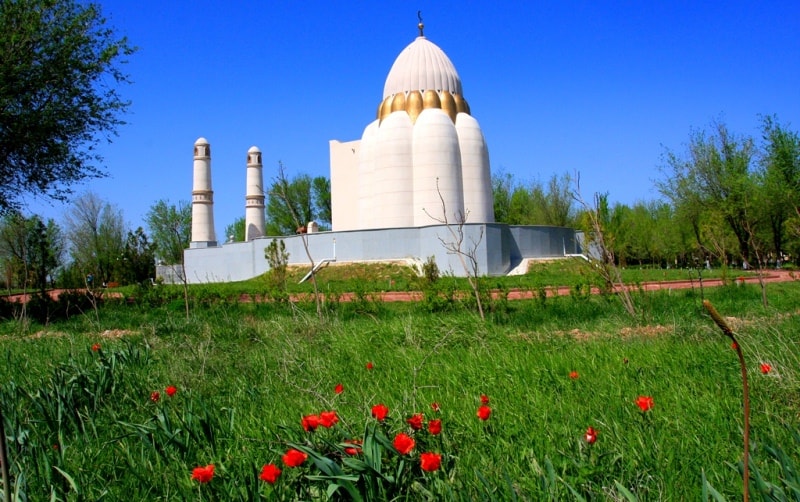 Authority:
"Guide to Kazakhstan". Baur Publishing House 2002.
Photos
Alexander Petrov.