Djangi-Jer Ridge.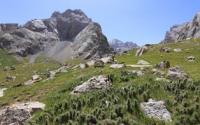 Tours in mountains of the Naryn region.
"A man knows himself only to the extent that he knows the world."
M. Goethe.
Mountains of Naryn region of Kyrgyzstan.
The Djangi-Jer ridge is located north of the Kokshaal-Too ridge, dividing the valleys of the Atbashi and Aksai rivers in the Naryn region. On the ridge Dzhangiger 164 glaciers with an area of ​​59.8 square kilometers. Glaciation is more intense in the eastern part of the ridge, whose height is 4500 - 4700 meters above sea level.
Hanging glaciers predominate. The largest glacier with a length of 4 km and an area of ​​4.5 square kilometers lies in the upper reaches of the Jaldzhir River. The average height of the ends of the glaciers is 4000 meters above sea level.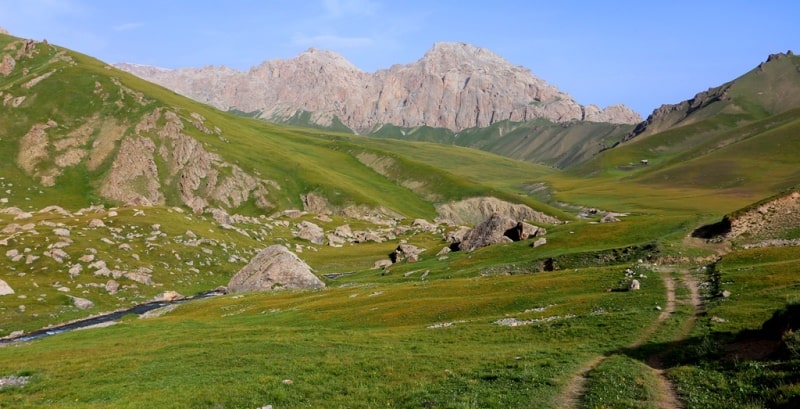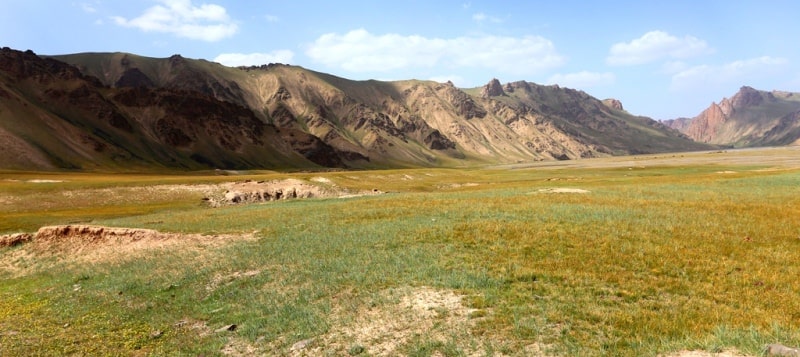 Authority:
"Glaciers." L.D. Dolgushin, G.B. Osipova. Series "Nature of the world." Moscow, the publishing house "Thought". 1989.
Photos by
Alexander Petrov.