Darskhana at Appak Ishan complex.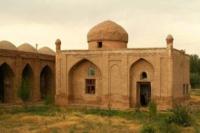 Visiting the historical monuments of Kazakhstan.
«Memory is the treasure house of the mind wherein the monuments thereof are kept and preserved»
Thomas Fuller.
The ancient cities of Otrar oasis.
Darskhan at the Appak Ishan complex dates back to the XIXth century, located in the village of Shayan, Baidibek district, Turkestan region. Located in the northern part of the architectural complex Appak Ishan. From the south adjoins the mosque aivan.
Entrance from the east. A small building designed to perform religious rites, hold debates on religious topics, read the Koran and other religious Muslim books. It includes a prayer room with a mihrab niche and 2 adjacent small office rooms.
Functional value of the building with a high raised dome placed on a cylindrical dome drum. The eastern, main facade, is decorated with a large niche above the entrance, corner towers rising above the parapet. Facades with revealing the texture of masonry, the interiors are plastered, fragments of decor made using the kirma technique are preserved on the walls of the hall.
Geographic coordinates of darskhana at the Appak Ishan complex: N43 ° 01'30.19 "E69 ° 22'24.30".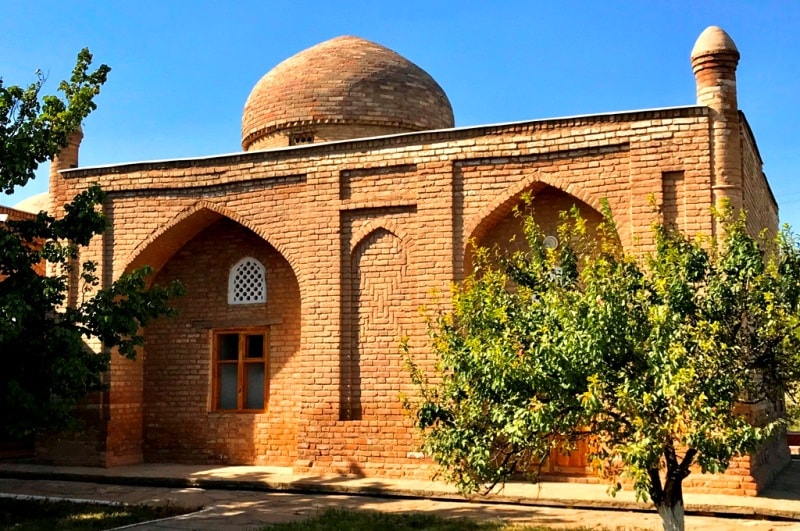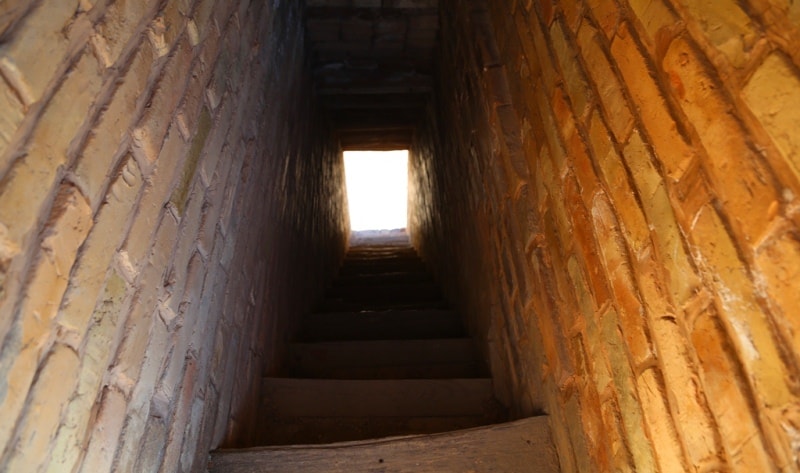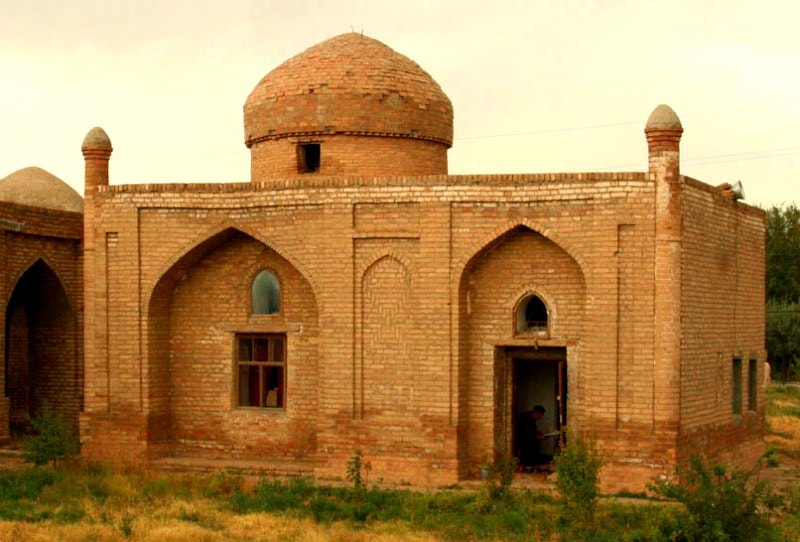 Authority:
D. A. Taleev. "Code of monuments of the South Kazakhstan region." Architectural and archaeological heritage of the South Kazakhstan region. In the framework of the regional program "Cultural Heritage". http://www.farsah.kz
Photos by
Alexander Petrov.