Azhe-Ata Mausoleum in Sozak.
Tours in the mausoleums of the South Kazakhstan region.
"If diversity is a source of wonder, its opposite - the ubiquitous condensation to some blandly amorphous and singulary generic modern culture that takes for granted an impoverished environment - is a source of dismay. There is, indeed, a fire burning over the earth, taking with it plants and animals, cultures, languages, ancient skills and visionary wisdom. Quelling this flame, and re-inventing the poetry of diversity is perhaps the most importent challenge of our times" 
Wade Davis.
Monuments of the Sozak district of the South Kazakhstan region.
The mausoleum of Azhe Ata is located in the administrative center of the Sozak rural district in the village of Sozak in the Sozak district of the Turkestan region in the western part of the Sozak ancient settlement.
Azhe Ata Mausoleum, dated to the end of the XIXth century. Built of adobe bricks on the foundation, coated on the outside with clay. At the base of the walls is a base with a waterproofing gasket.
It is an example of a memorial structure characteristic of Southern Kazakhstan.
A distinctive feature of local mausoleums is a high elongated conical dome mounted on a low 8-sided base. From the outside, wooden blocks are inserted into the masonry of the dome at an equal distance from each other, encircling the dome in the 3rd row.
Inside is a small door on the south side. In the center of the room there is a tombstone made of mud brick. 
Geographic coordinates of the mausoleum Azhe-Ata: N44 ° 08'16.67 "E68 ° 27'57.57"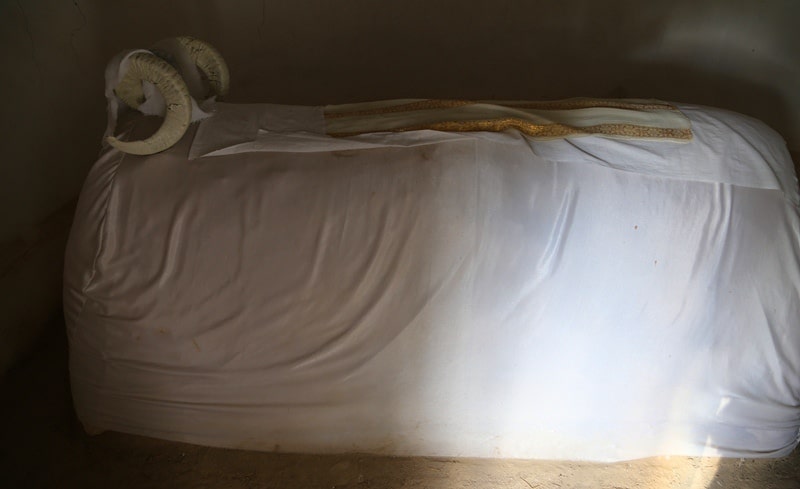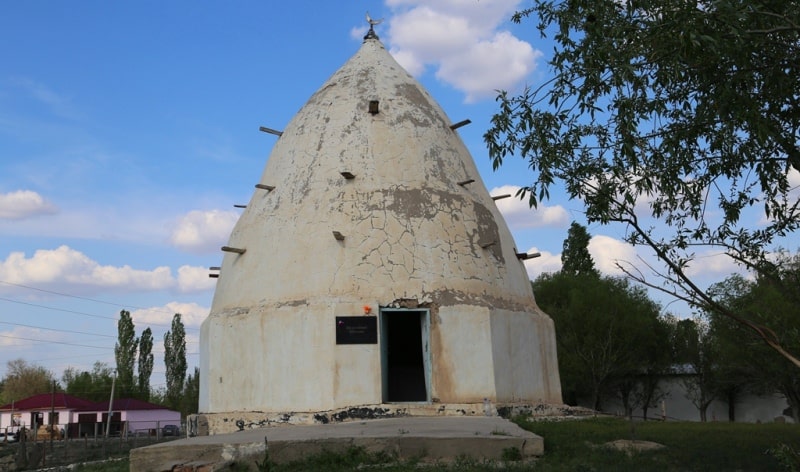 Authority:
"Code of monuments of the South Kazakhstan region." Architectural and archaeological heritage of the South Kazakhstan region. In the framework of the regional program "Cultural Heritage". http://www.farsah.kz
Photos by
Alexander Petrov.