Church "All Saints" in Kaskasu.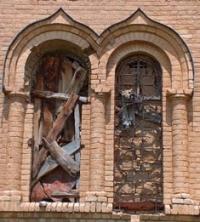 Tours & Activities in Southern Kazakhstan.
"History is a collection of facts that should not have been"
Stanislav Jerzy Lets.
The ultimate family-friendly tour experience in Shymkent.
The non-functioning All Saints Church is located in the western part of the Kaskasu village in the Tolebi district, Turkestan region. Dated to the end of the XIXth century, it was built approximately in the period from 1880 to 1915 from baked bricks on a rubble foundation.
Built of burnt bricks on a rubble foundation. Lost tops and belfry above the entrance. It consists of the quadrangle of the temple, a three-part altar with faceted apses, on the east side and the refectory with the entrance, on the west.
The quadrangle of the temple, crowned by a wide frieze, divided by panels on rectangles filled between which a cross is inscribed, dominates. The quad was completed with a parapet of corbel arch. The corners of the avant-corps of the quadrangle and the entrance are highlighted by decorated panels.
The facades are decorated with elongated arched openings with keel archivolts mounted on columns. The longitudinal-axial composition of the plan is formed by the entrance part with the side rooms, where there is a staircase to the belfry, a refectory with a gable roof, a temple covered by a closed arch, and an altar. 
Geographic coordinates of the Church of All Saints in the village of Kaskasu: N42 ° 13'31.79 "E70 ° 10'05.95"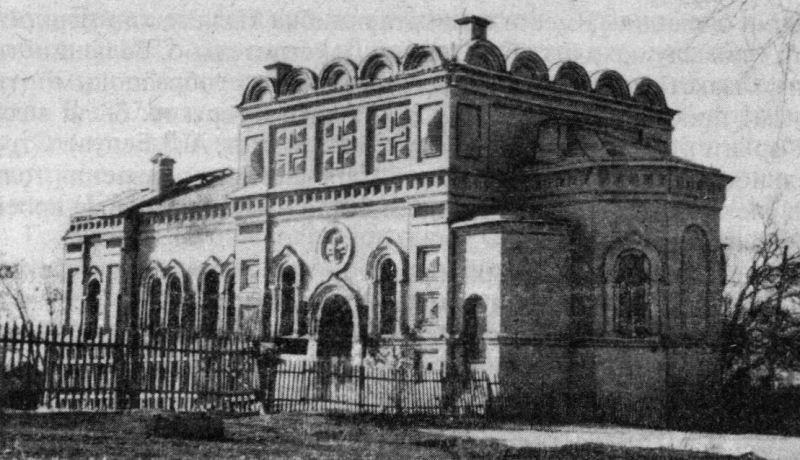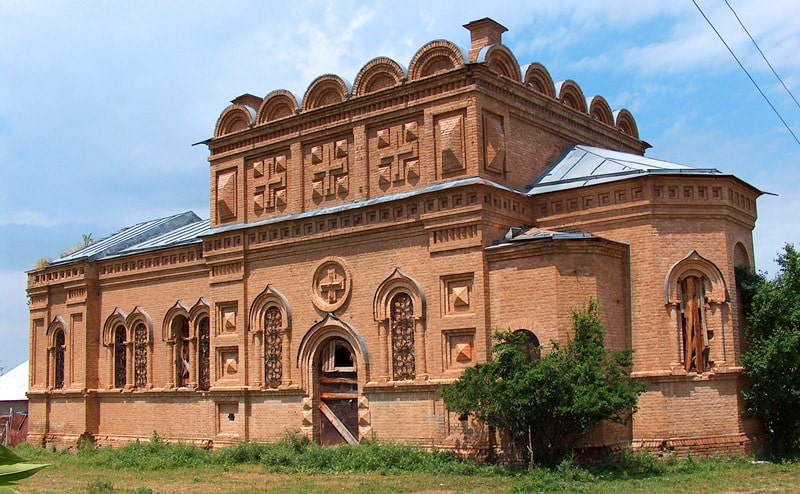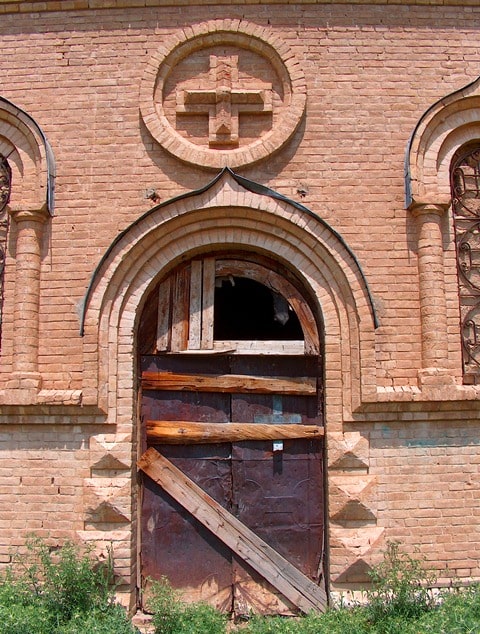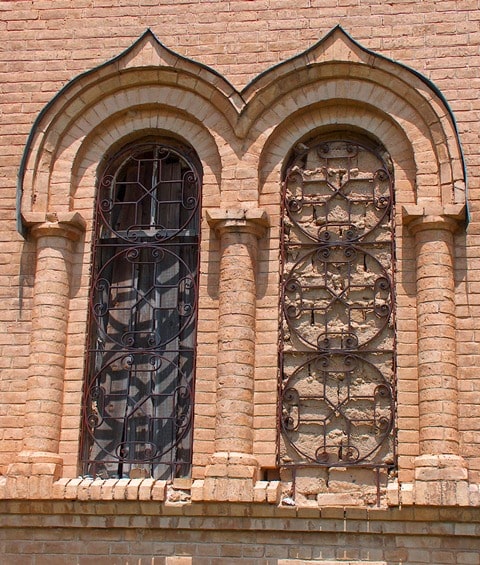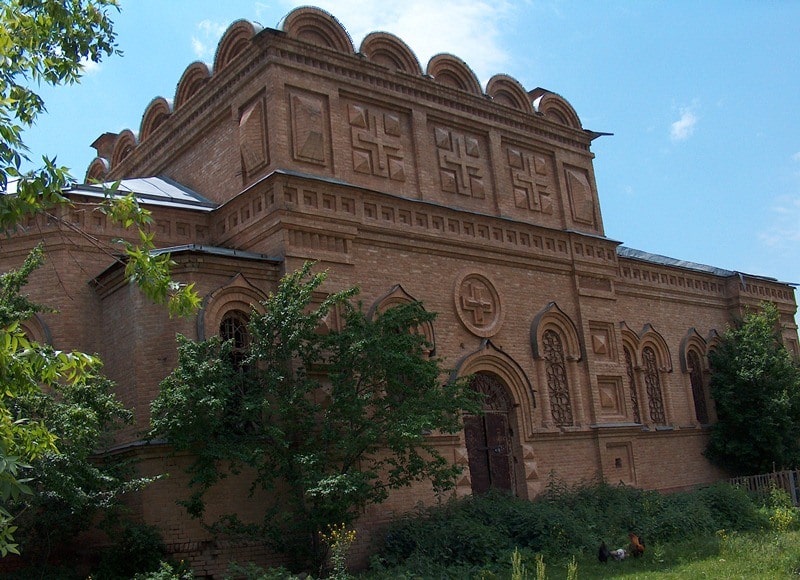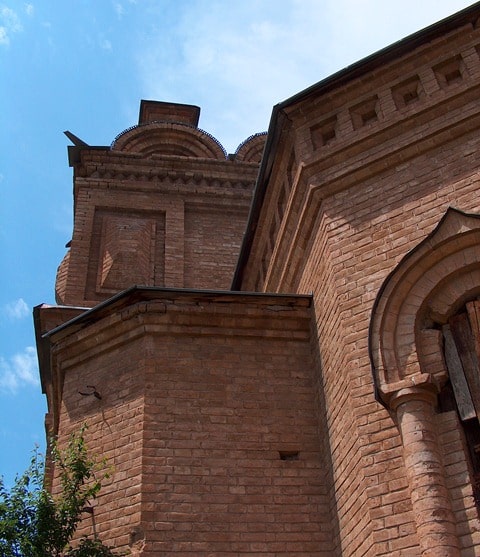 Authority:
D. A. Taleev. "Code of monuments of the South Kazakhstan region." Architectural and archaeological heritage of the South Kazakhstan region. In the framework of the regional program "Cultural Heritage". http://www.farsah.kz
Photos by
Alexander Petrov.