Chimgan Mountains.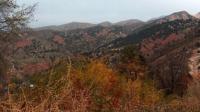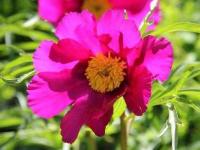 Tours to mountains Chimgan.
"Nature encourages no looseness, pardons no errors"
Ralph Waldo Emerson.
Trip from Tashkent to Chimgan.
The Chimgan Mountains are invariably attractive for mountaineers. The wide variety of Chimgan and its surroundings allows the activity in all kinds of mountaineering and landscape tourism. Mountains  (Small and Greater Chimgan Peaks - 3,309 m) of Chatkal range, plateaus, the Black Waterfall (40 m) at the lower part of Greater Chimgan Peak,Gulkam and Novotasha waterfalls, attract a lot of tourists from Uzbekistan and abroad. 
The Greater Chimgan Mountain (3,309 m) of the Chatkal Mountain range (the Western Tian Shan) is located in the territory of the Ugam-Chatkal National Park, and it is in the Bostanlyk administrative district (Tashkent Province), Uzbekistan.
The Chimgan village was settled 400 - 500 years ago in the mountain massive of dominant the Greater Chimgan peak (3,309 m), at an altitude of 1,620 m. Some experts see Chinese words in the name "Chimgan" but others translate it as "sod" or "pasture abundant in water, green valley".
For generations of those, who live in Tashkent province, the Greater Chimgan Mountain is the place of romantic gravitation.  The Greater Chimgan Mountain is known to mountaineers since the beginning of the XX century.
For those who want to experience of rock climbing, hiking and mountaineering Chimgan Highlands caters many opportunities. Chimgan Highlands have been a host for many other outdoor activities such as hang gliding, skiing, snowboarding and horseback riding.
For many years the Greater Chimgan was the first challenge for thousands beginners of Soviet mountaineering. A great number of routes of several levels of complexity (from 1B to 4B inclusively) allows a wide spectrum of mountaineering.
Beginners at climbing usually take on the uncomplicated Western Ridge of the Greater Chimgan Mountain (1B Russian grade), while there are plenty of more complicated routes for experienced climbers.
Authority:
www.pagetour.org