Bust of Auezov in Almaty.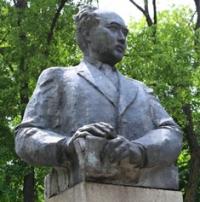 Classic tourist route in Almaty.
 "We must be masters of art of all time and all countries"
Konstantin Georgievich Paustovsky.
A trip from Almaty to Temirtau.
The monument-bust of the writer and playwright Mukhtar Auezov is located in the park on the western side of the Abay Opera and Ballet Theater. Bust M.O. Auezova is made of cast iron according to the model of the sculptor T.S. Dosmagambetova, mounted on a pedestal (architect MM Mendikulov) made of gray granite of rectangular shape.
Stylobate step. The text "Mukhtar Auezov" is carved on the front side of the pedestal. The height of the monument is 4.15 meters.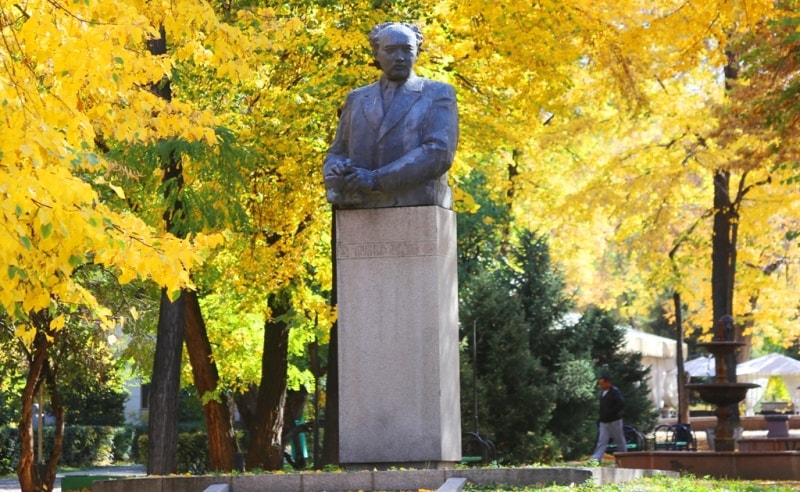 Authority:
Kazakh Soviet Encyclopedia, 1983 3. Set of monuments of history and culture of the city of Almaty Ch. Editor B. G. Ayagan, 2006.
Photos
Alexander Petrov.