Bayramali health resort.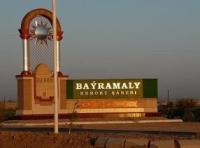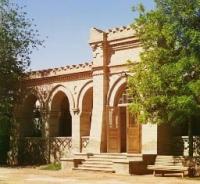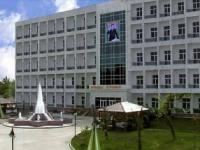 Resorts of Turkmenistan.
Bayramali resort the climatic resort in the Turkmenistan. It is located in 370 km from Ashgabat at the height of 241 m above sea-level, in the southern part of the Kara Kum Desert.
The message with Ashgabat railway to St. Bayram Alya Central Asian, or air to Mary, further 25 km by bus.
The resort is created in 1933 at the initiative of V. A. Alexandrov (see) for treatment of patients with inflammatory diseases of kidneys.
The climate is characterized by the increased dryness of air, in very hot summer, in the warm spring and in the fall.
In June - August average monthly air temperature nearly 30 °, is not lower than 0 ° in the winter, average annual relative humidity is less than 50%, in the summer the smallest relative humidity of 20%, rainfall almost does not happen in the summer, all for their year apprx. 130 mm.
Number of hours of sunshine for a year 2908, from them for a summer season of 1082. Days without the sun in a year no more than 30. The climate on the features is close to climate of the known resorts of Egypt - Heluan (see), Aswan, Ramle.
The major medical factor of the resort - climate; the climatotherapy is carried out: air bathtubs, a dream on air.
In the resort the sanatorium on 500 places functions, there is department for treatment of teenagers aged from 15 up to 17 years, treatment according to vouchers is organized.
There are well equipped medical and diagnostic offices, aero sunbeds.
Also electrophototherapy, physiotherapy exercises, massage, balneotherapy, a paraffin therapy is carried out.
Dietary food is organized. In the territory of the resort the big shady park. Features of climate of the resort, its curative action on the kidneys having diseases, efficiency of treatment was highly appreciated by M. S. Vovsi, M. P. Konchalovsky, E. M. Tareev, etc.
Indications: in warm months (April - October) inflammatory diseases of kidneys (hron, nephrites), in other months of year - a disease of bodies of blood circulation. Contraindications - renal failure of II and III degrees.
In more detail indications and contraindications - see. Sanatorium selection, table.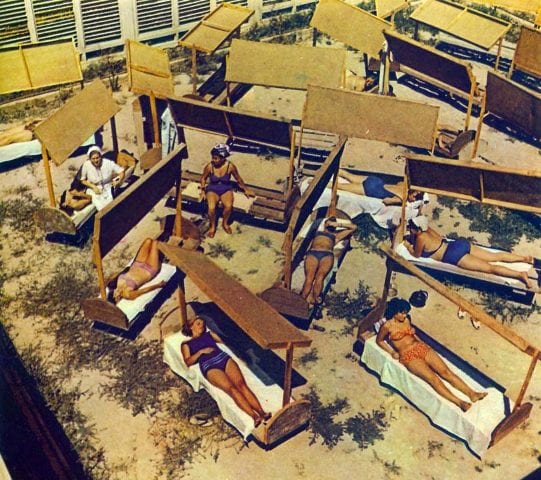 Bibliography: Berdyev M. G. and Nazimov G. A. Resort Bayram Alya and climatic treatment of renal patients, Ashgabat, 1966; Mekhtyev M. M. A sanatorium therapy of patients with nephrites on «Bayram Alya», M., 1970.
Authority:
http://bigmed.info S. Ya. Slutsky.