Balkan Region.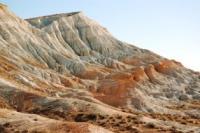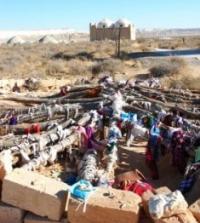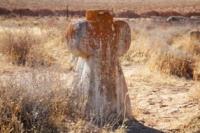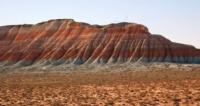 Tours on Balkan Region of Turkmenistan.
Balkan velayat is situated in the western part of Turkmenistan. The region is known for its succession of flat sandy hills and saline hollows. The south west of Balkan velayat lies in a dry subtropical zone that is good for such valuable fruit trees as fig, pomegranate, olive, pistachio and other.
The area of the velayat is 139 000 km2 and its population is about 400 000 inhabitants. The capital is Balkanabad, other industrial centers are Turkmenbashy, Khazar and Serdar. In the field of industrial development, the priority is given to the fuel-energy complex.
Chemical and food industries are also of a great importance. Recently the major gas mains such as Turkmenistan – Iran and Bereket –Serdar have been put into operation. These are a number of industrial enterprises – porcelain works, oil refinery and flour mill in Balkanabad.
Large-scale restoration works have been carried out at oil and gas deposits of Burun and Korpedzhe. Balkan velayat is well known for its spinal rehabilitation health resort in Mollagara. This region has good prospects in the field of tourism for ancient architectural monuments and excellent seacoast area.
The Caspian coast it famous for its remarkable sands, clear water, abundant sea flora and fauna, favourable for underwater sports. The most popular seaside places are Khazar and Avaza.
Near the railway station Dzhebel, in 24 kilometers from the city of Balkanabat in the Balkanabat velayat, is located health resort of Mollakara. This place during the millennia concentrated in itself curative properties and already hundreds of years people knowing about properties of these places came behind healing here.
The later became the national tourist zone. The tourist itineraries around Balkan normally include a recreation at the Caspian coastline, trips to historical monuments such as mysterious, ghostly ruins of the medieval city of Dekhistan and others, as well as a visit to a wonderful, fantastically beautiful subtropical area of Turkmenistan, the valley of the Sumbar River in Garrygala.
Tourists will make acquaintance with life and works of Makhtumkuli Fragi, outstanding Turkmen poet and classic of oriental literature, in his native village Gerkez "Yuwvan-kala".
Authority:
On materials of information department of the State committee of Turkmenistan on tourism and sport.