Asy river in Kazakhstan.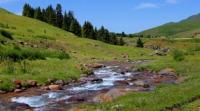 Cultural heritage tourism in Kazakhstan.
"All nature wears one universal grin" 
Henry Fielding.
Holiday industry in Kazakhstan.
The river Asy begins in the mountains Sarytau in the natural boundary Bulaksaz, is in Almaty region. River extent Asy of 67 kilometers. The first right inflow of the river Experts is the river Karaarsha which sources from under Isykasu pass and the mountain Karagyz 3454,4 meters high above sea level.
From under Isykasu pass also the second right inflow of the river Asy - Karaarshasay follows. The third, less deep right inflow of the river Asy - anonymous cuts the mountain Koktobe before a confluence in Experts.
After the third inflow the river Asy flows through the natural boundary Asy where in summertime summer farms, shepherds with herds of horses, flocks of sheep and herds of the cattle are located. Behind the natural boundary Asy small right inflow Kokbulak falls into the river.
Further the river laid the course through the picturesque natural boundary Zhaman Uyi with the reddish clay and sandy lost mountain located on the right river bank. Then the river goes deep into mountains and cuts them the deep canyon.
On a right bank of the river mountains Orta tau and at the left in the north of the mountain Konyspay are located. At a river exit Asy on the foothill plain of the right party remain the low mountains Sauskan. The river Asy is the left inflow of the river Chilik in the neighborhood of the settlement of Malybay.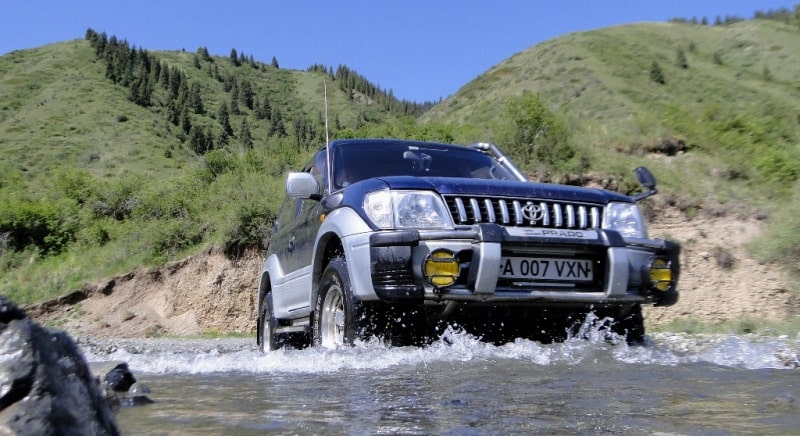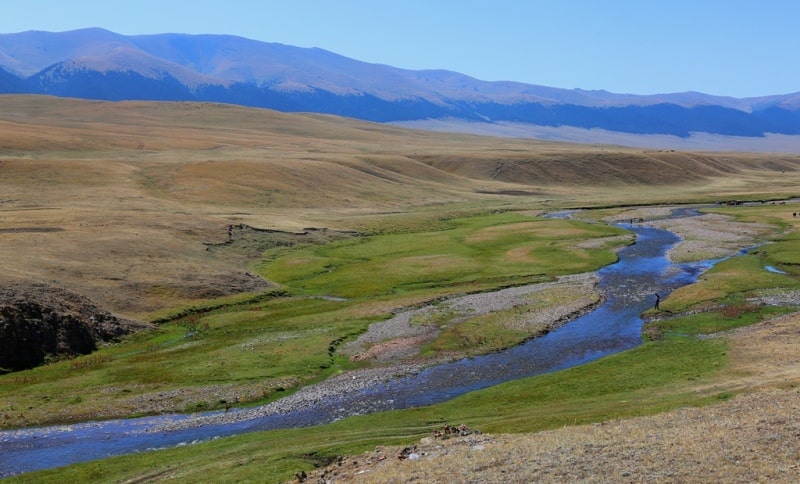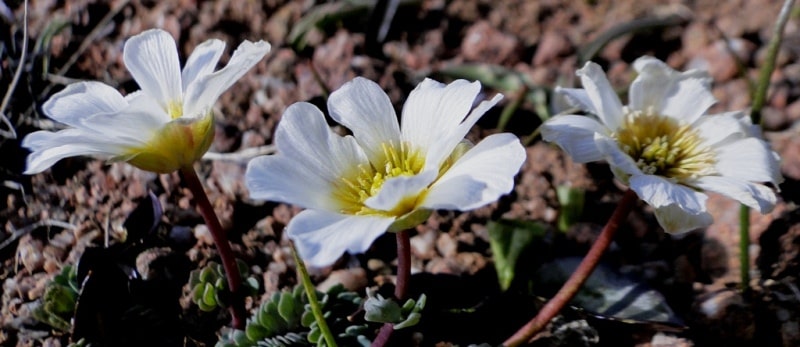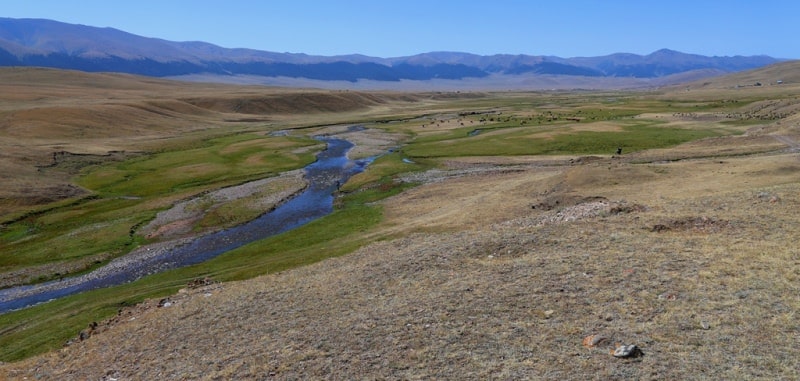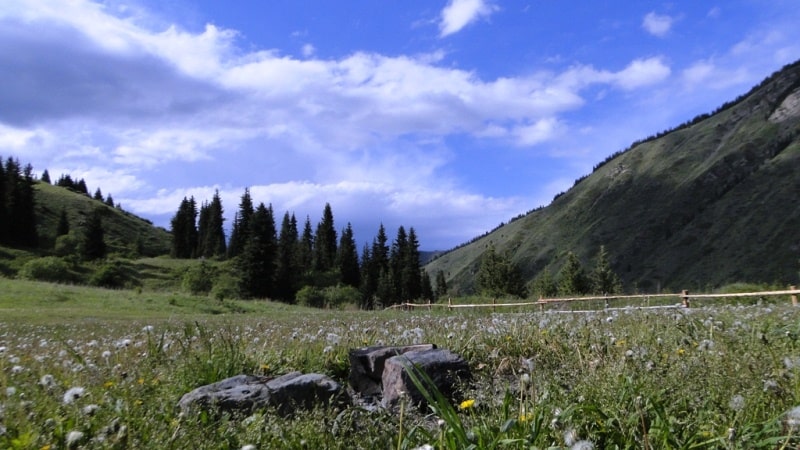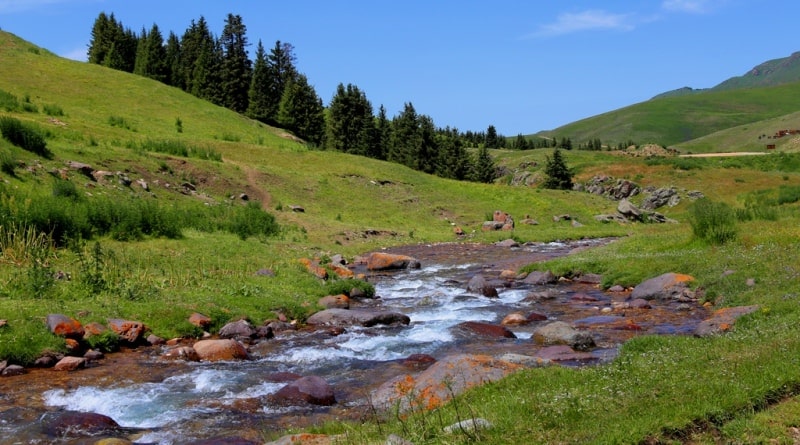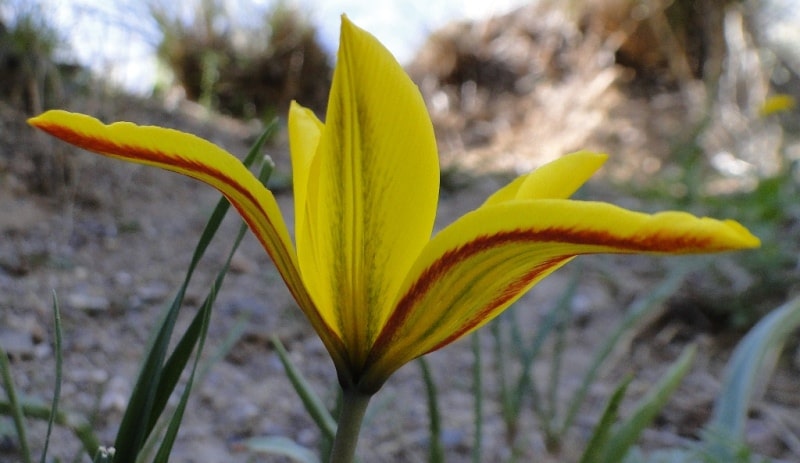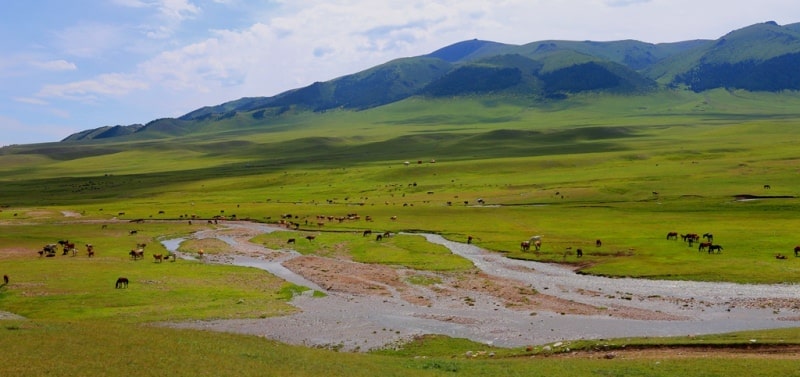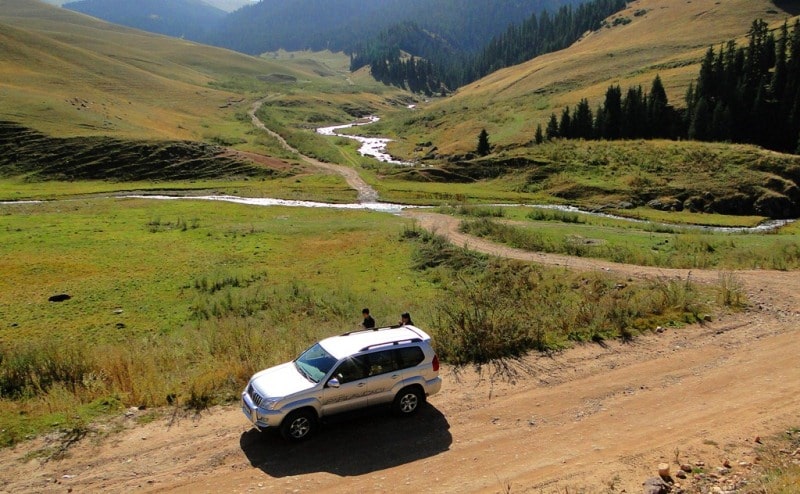 Authority and photos
Alexander Petrov.