Ancient settlement of Sarkyrama.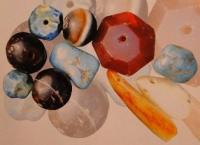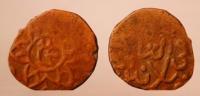 Forwarding Kazakhstan tours.
"If you follow the ancient maps written on the stars, no person will ever understand you. So if you could read these maps, would you follow them? And forever be misunderstood? Or would you close your eyes tightly and pretend to be like everyone else?" 
C. JoyBell C.
Tours across the cities and reserves of Kazakhstan.
The settlement of Sarkyrama is in Sandyktau district of the Akmola region. When carrying out archeological excavations by archeologists unique gold jewelry was found. Floodplains of the rivers Zhabay and Sarkyrama the convenient place for household life of the ancient person.
Ancient tribes of Northern and Central Kazakhstan chose places for the settlement where nearby there were reservoirs, pastures for a cattle pasture, the small hills protecting from strong steppe winds and frosts in the winter.
In the neighborhood of the settlement of Krasnaya Polyana archeologists found several unique monuments of a bronze age. During excavation patrimonial burial which is not traditional for this settlement was revealed.
Archeologists stated history of human development from era of a century of the Neolithic by an extreme bronze age. The bronze age characterizes by the leader a role of products from bronze that it was connected with improvement of processing of such metals as copper and tin, received from ore fields, and the subsequent receiving bronze from them.
The bronze age is the second, late phase of the era of early metal which replaced the Copper Age and preceding the Iron Age. Archeologists dug out funeral cameras with use of logs, are found during excavation various ceramic vessels with a unique ornament, a bronze and beads on point duty.
It is necessary to tell about a beads on point duty separately. In Scythian and Huns Sarmatians an era in Kazakhstan and Southern Siberia were widely adopted a beads itsetovy (on point duty) which was made in Black Sea Coast, in the countries of East Mediterranean and the Middle East.
As a rule such beads is dated the I-III centuries of our era. A beads, very small, has the rounded, cylindrical disk shape. A beads was mainly women's jewelry. They decorated headdresses and braids, were a part of necklaces and suspension brackets, were sewed on clothes and handbags.
Diameter is from 1 to 5 mm. On the settlement the bronze thimble and the sacrificial lamp were found to great pleasure of the Kazakhstan archeologists. At further excavation in burials on an ancient necropolis of the settlement by archeologists found remains of three women.
One of them was two-meter growth unlike other women in burial, women's gold jewelry and products - bracelets, earrings, rings were found here. Most likely this settlement belongs to the end of a bronze age and the beginning of the Iron Age.
Authority
Alexander Petrov.